Morris County Criminal Lawyers
Criminal and DWI Defense Attorneys in Morristown, New Jersey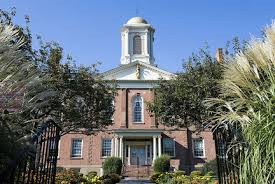 If you have been charged with a crime in Morris County, New Jersey, do not hesitate to speak with the aggressive criminal defense attorneys at the Tormey Law Firm. Our criminal trial team has represented clients charged with all manner of criminal offenses, including aggravated assault, trespassing, and disorderly conduct. Contact our Morristown offices now for immediate assistance at 908-336-5008. The initial consultation is always provided at absolutely no cost to you.
Here is a review from one of the many satisfied clients of the Tormey Law Firm LLC:
"Excellent at getting best outcome"
5.0 stars
Posted by anonymous
"Travis is very responsive and excellent at achieving the best outcome. He is extremely professional and I credit him for negotiating in a manner that greatly reduced my charges."
Simply put, our credentials in Morris County are unmatched:
Travis J. Tormey, our firm's managing partner, has successfully defended thousands of clients and appears in courts throughout Morris County on a daily basis.
Our trial team also includes a former Morris County assistant prosecutor whose high-profile cases included domestic violence, drug possession and distribution, and weapons possession.
Mr. Tormey has been quoted in media outlets as an esteemed legal authority. The Asbury Park Press cited Mr. Tormey as a legal authority on Megan's Law and sex offenses in New Jersey. He was also featured in an article in The Daily Record on shoplifting and the immigration consequences of a shoplifting conviction.
Mr. Tormey is an Alcotest 7110 certified DWI defense lawyer, one of only a handful of attorneys in New Jersey who are certified in the operation and maintenance of the state's official breath-testing machine.
Mr. Tormey's blog, the Morristown Criminal Law Post, is a highly respected legal resource that provides frequent updates on important criminal cases in Morris County.
Mr. Tormey received the AVVO clients choice award every year since 2013. He was also named one of the Top 10 Criminal Defense Attorneys Under 40 In New Jersey in 2014 by the National Academy of Criminal Defense Attorneys. He was also heralded as one of the Top 40 Attorneys Under 40 in the Nation in 2014 by the National Trial Lawyers Association.
We have an office conveniently located in Morristown, which means that we are always available for an in-person consultation.
For additional information or to schedule a free consultation, please contact our office anytime at (908) 336-5008 or toll-free at 866-949-6948.
Morris County NJ Superior Court and Municipal Courts
Mr. Tormey and the members of his criminal defense team have handled numerous cases in Morris County courtrooms, including:
Contact Randolph Criminal Defense Attorneys for Answers
If you are facing criminal charges in Morris County, NJ, contact the Tormey Law Firm today for a free consultation. One of our skilled criminal defense attorneys will be happy to discuss your case and explore your legal options. Call us at (908) 336-5008 or toll-free at 866-949-6948, or use our online contact form to schedule an appointment.