Morris County NJ Sex Crimes Lawyer
Megan's Law Defense Attorneys with Offices in Morristown, New Jersey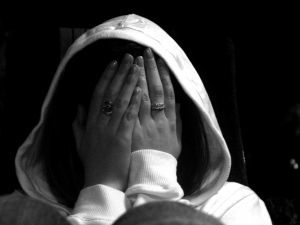 New Jersey prosecutors pursue sex crime charges with great force because of the public perception of these cases. The negative public stigma related to sexual offenses makes it challenging to receive fair treatment. The criminal process is already difficult enough to navigate. As a result, it is imperative that you have an experienced sex crimes defense lawyer on your side to combat these extremely serious charges.
The Tormey Law Firm is a criminal defense team with lawyers who understand how to successfully defend you against a sex crime accusation. Our managing partner, Travis J. Tormey, has been featured in the Asbury Park Press as a legal resource on sex crimes and Megan's Law. Mr. Tormey has also handled thousands of cases in Municipal and Superior Court, so he knows how to craft the best defense for your case. Another one of our partners, Alissa D. Hascup, served with the Morris County Prosecutor's Office, where she prosecuted aggravated sexual assault and numerous related cases. Also, as a former Municipal Court Prosecutor and former Special Deputy Attorney General, Ms. Hascup knows how to find the weak spots in the State's case. If you are facing charges for a sex crime in Morristown, Parsippany, Dover, Mount Olive, or elsewhere in Morris County, contact our offices today at (908) 336-5008 to discuss your case and find the answers you need to protect your innocence. We are available 24/7 and provide consultations free of charge.
Sex Charges Defense Lawyer in Parsippany NJ
The skilled criminal defense attorneys at the Tormey Law Firm have established a strong reputation throughout the state, in part through our work defending individuals against a wide variety of sex charges, including:
New Jersey Megan's Law Sex Offender Registration
One of the most devastating impacts of a sex crime conviction is the requirement that you register as a sex offender. This registration requirement can last the rest of your life. However, an experienced sex crimes lawyer can help you be removed from the Megan's Law registration list. Travis Tormey is among a handful of attorneys in the state who have successfully filed motions to have a convicted sex crimes offender removed from the Megan's Law registration list. A person can be removed from the list if he or she has not committed any offenses in 15 years since either the date of the original conviction or the date the person was released from prison, whichever is later.
Contact a Mount Olive NJ Sexual Assault Attorney for Help
If you have been charged with a sex crime in Morris County or elsewhere in New Jersey, it is vitally important that you speak with an attorney. Police are always working to build a case against you. So before speaking to police, you need to consult with an attorney who will protect your rights. Aggressive criminal defense is all we do at the Tormey Law Firm. This allows our attorneys to focus on every aspect of the law in this area. When you contact the Tormey Law Firm regarding your case, we conduct our own investigation to build your defense. Although we will not hesitate to take a case to trial if a pretrial agreement cannot be reached, our team is experienced in negotiating with prosecutors and will work to get your charges reduced when it makes sense.
If you have questions for an experienced Morris County sex crimes defense lawyer, we offer a free consultation about your case. You can call us 24 hours a day, toll-free at (908) 336-5008 or you can use the online contact form to schedule an appointment.