Morris County Theft and Fraud Lawyers
Criminal Defense Attorneys in Morristown, New Jersey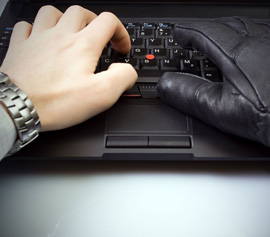 An arrest for theft or fraud is a very serious matter in New Jersey. In fact, your freedom could be at stake. A conviction for a theft or fraud crime can result in the imposition of severe penalties, including a lengthy jail sentence and a hefty fine. Regardless of the factual scenario giving rise to the complaint against you, a theft or fraud charge for an offense such as shoplifting, prescription fraud, or burglary can tarnish your permanent record, adversely impacting your employment status and even your U.S. citizenship status. If you have been charged with theft or fraud in Morris County, New Jersey, you need an experienced Morris County criminal defense lawyer on your side. The criminal defense team at the Tormey Law Firm understands the importance of vigorously defending you and protecting your rights when you are charged with theft or fraudm and we work tirelessly to achieve the best possible results for our clients.
Our trial team includes a former municipal prosecutor who has experience prosecuting major theft cases. Having a NJ prosecutor on staff gives us unique insight into how the other side thinks and allows us to anticipate the arguments that the prosecution will make in your theft or fraud case. Additionally, Travis J. Tormey, our firm's founding partner, has handled thousands of criminal cases from beginning to end in Morris County and New Jersey courtrooms, including those in Denville, Morristown, Parsippany, Dover, Mount Olive, and Rockaway. He is prepared to use this experience to protect your rights both inside and outside the courtroom. When you hire Mr. Tormey, he will begin by reviewing the evidence in your case to determine whether your constitutional rights were violated at any point during your arrest. When the appropriate time comes, Mr. Tormey will use his vast experience to negotiate with the prosecutor to reduce and potentially dismiss the charges against you. If the case goes to trial, he will fight to secure you a win in the courtroom. If you have been charged with a theft or fraud offense in Morris County, contact our Morristown offices today at (908) 336-5008 to discuss your case and receive a cost-free consultation.
Theft and Fraud Defense Lawyer in Parsippany NJ
Mr. Tormey has successfully defended countless clients charged with a variety of theft and fraud offenses, including:
Identity Theft
Embezzlement
Official Misconduct
Contact Mount Olive Theft and Fraud Attorneys for a Free Consultation
The experienced Morris County theft defense attorneys at the Tormey Law Firm are always prepared to speak with you about your case. Contact us today for a free consultation. You can call us anytime at (908) 336-5008 or toll free at 866.949.6948, or you can use the online contact form to schedule an appointment.