Morris County Money Laundering Lawyers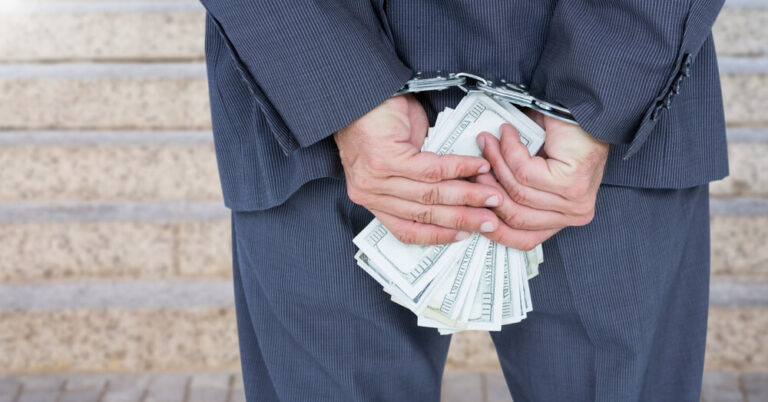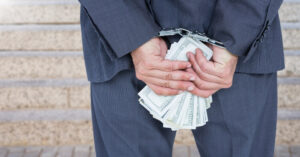 Money laundering is generally understood as a way for someone to take money they've earned through illegal activity and "wash it" so that it appears to have come from legal activity. It is also considered a money laundering offense when someone helps or facilitates another person's attempt to conceal the criminal activity that generated the funds in the first place. If you face money laundering charges in New Jersey, the consequences could be devastating. Money laundering may be considered a white collar crime, but don't let that fool you. A conviction on money laundering charges can result in severe penalties that land you in state or federal prison for a very long time. Both the New Jersey state and federal government seek to discourage others from committing similar money laundering crimes in the future by imposing extensive consequences on those found guilty of concealing or otherwise financially gaining from funds and profits of unlawful activity.
If you have been charged with money laundering, accused, or are currently under investigation for financial crimes, contact the aggressive and tactically skilled criminal defense lawyers at our Morristown criminal law office as soon as possible. We defend clients facing money laundering allegations and related crimes such as forgery, fraud, and drug trafficking. To talk to a lawyer about your money laundering case in Parsippany, Denville, Florham Park, Roxbury, Madison, or elsewhere in Morris County, call (908) 336-5008 or begin by contacting us online for a free consultation.
What Charges can You Face for Money Laundering in New Jersey?
The goal of a money launderer is typically to try to hide the real source of their income by making it appear as though the cash was generated by lawful means when, in reality, it was generated by criminal activity. This kind of deceit is highly illegal, and there are both federal and NJ state laws that explicitly prohibit anyone from laundering money through legitimate businesses when the source of that money was an illegal undertaking such as drug distribution, identity theft, or insurance fraud.
Generally speaking, the entity that a person who is guilty of money laundering is usually trying to deceive is the government. That may be because the government would arrest the person if it was known that the money came from illegal activity, or it may be because the person wants to avoid paying proper taxes on their income. In any case, money laundering is a violation of both federal and state law, and an individual accused of money laundering is subject to severe consequences.
Federal Charges: If you are charged with money laundering in violation of federal law, you may have to stand trial in the U.S. District Court of New Jersey, with the possible outcome being a sentence to serve time in federal prison.
State Charges: If you are charged under NJ state law, however, your case will be heard in the Superior Court located in the county where you allegedly committed the money laundering offense. A conviction in Superior Court can also result in a substantial period of incarceration, which would have to be served in state prison.
N.J.S.A. 2C:21-25: New Jersey Money Laundering Crimes
Criminal charges for money laundering in New Jersey are addressed by statute section N.J.S.A. 2C:21-25 of the NJ Criminal Code. There are three (3) different acts that are considered money laundering under the statute:
Transporting or possessing property that was acquired through illegal activity. For example, purchasing real property or land with illegal funds would be considered a violation of the money laundering law. Regardless of if you did not realize that the property came from illegal activities, you can still be charged with money laundering. A "reasonable person standard" applies in these cases, and the statute stipulates that it is unlawful for anyone to transport or possess property which an ordinary person would or should have known came from criminal activity.
Engaging in a transaction involving property obtained through illegal means. This is different from transporting or possessing the property because it involves a separate action after the fact, such as attempting to hide the illegal nature of the property from the government. For example, if you misreport your personal information so that a bank or other type of financial institution is unable to file an accurate legal report with a government agency, this would be considered a money laundering offense. Again, a reasonable person standard applies in these situations, so that you can be charged with money laundering while unaware that the property was obtained illegally.
Overseeing the transfer of property or a transaction involving property acquired through illegal means. Even a person who was not technically involved in the unlawful acquisition or transaction can still be criminally charged if it can be shown that they were directing or facilitating the money laundering enterprise.
Engaging in an activity for the purposes of evading reporting requirements as mandated by state or federal regulations regarding certain types of transactions. This can include obvious actions like failing to file a report or more sophisticated forms of evasion like structuring transactions and payments.
Elements that Must be Proven in an NJ Money Laundering Case
In order to secure a conviction on money laundering charges in New Jersey, the prosecution will need to establish certain elements beyond a reasonable doubt. What elements must be satisfied to prove the case? First, the state must establish that there was an underlying criminal act, such as an illegal drug enterprise. Second, the criminal conduct must have generated some type of proceeds, whether it was real property, money, or something else of value. Third, the prosecutor must prove that the defendant was involved in an attempt to hide the true source of the proceeds. And lastly, the final requirement is that the defendant either knew or should have known that the property came from unlawful activity. This is the aforementioned "reasonable person standard." It means that the prosecution does not necessarily need to show that the defendant had actual knowledge of an illegal act. Instead, the prosecution merely needs to establish that the defendant's involvement in the "washing" of the money was unreasonable based on the information that was available to them at the time.
Sentence for Money Laundering: 1st Degree, 2nd Degree, 3rd Degree Felony Offenses in NJ
The exact penalties that a person may face for money laundering will vary, depending on the amount of money involved (or the value of the property involved), as well as the underlying crime. Under the NJ criminal statute, the various ranges of penalties are fairly straightforward because they tend to be determined by the amount of money that was laundered:
Less Than $75,000: This is a third degree felony that carries a possible sentence of 3-5 years in prison.
$75,000 – $500,000: This is a second degree felony, and it comes with a possible sentence of 5-10 years in prison.
More Than $500,000: This is a first degree felony, and a conviction or guilty plea is punishable by a sentence of 10-20 years in prison. Moreover, a first degree money laundering conviction comes with a minimum mandatory term of incarceration, as well as a period of parole ineligibility.
It is important to understand that the amounts involved in different aspects or acts committed as part of a money laundering operation can be combined, so that the aggregate or total amount is used to determine the degree of the charges. Additionally, judges may impose consecutive sentences in money laundering cases. This means that if you are convicted of both an underlying offense (e.g., drug distribution or theft by deception) and a money laundering offense for trying to hide the source of funds generated by the underlying crime, you may face multiple prison sentences that will be stacked on top of each other.
Fines and Final Penalties for Money Laundering
In addition to facing a possible prison sentence, a defendant who is convicted or who pleads guilty to felony money laundering charges is also subject to a substantial monetary penalty. The exact amount of the monetary penalty will be determined by the degree of the charges or the value of the property involved in the money laundering offense. One option for the court is to impose a fine of three (3) times the value of the property or money that was laundered. Another option for the court is to fine the defendant based on the degree of the charges. These fines can amount to $500,000 for a first degree offense, $250,000 for a second degree offense, or $75,000 for a third degree offense.
Other Consequences of Money Laundering
Beyond the possibility of prison time and heavy monetary fines, there are other serious consequences that come with a money laundering conviction. For example, if the defendant is an immigrant or foreign national who is currently in the United States on a green card or visa, they could lose their right to remain in the country. A conviction on money laundering charges can result in the defendant being deported after they have finished serving any prison sentence imposed by the judge.
Find Dedicated Legal Guidance and Defense Counsel for Money Laundering Charges in NJ
Money laundering is a felony-level offense, whether it's charged at the federal level or at the state level. When facing charges of this magnitude, there is no time to waste in finding the most qualified criminal defense lawyer you can to challenge state or federal prosecution. Protecting you in the initial stages of the investigation, during the pre-indictment stages of the criminal process, and in the midst of complicated plea discussions is paramount if you want to maintain your freedom and your innocence. Contact the Morris County criminal defense team at The Tormey Law Firm if you need assistance and representation in a money laundering case. The attorneys serve state and federal criminal defendants in Chatham, Rockaway, Butler, Chester, East Hanover, Randolph, and other towns throughout New Jersey. Receive a free consultation by contacting (908) 336-5008 or filling out an online form now.