Morristown NJ Restraining Order Lawyer
Domestic Violence Defense Attorneys in Morris County, New Jersey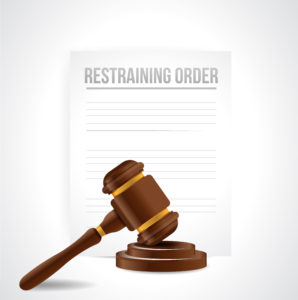 If you or a loved one is facing a restraining order and/or associated domestic violence charges such as simple assault, stalking, harassment, or terroristic threats in Morris County, it is absolutely vital that you speak with an experienced restraining order attorney as soon as possible. With the assistance of knowledgeable lawyer, you can best prepare for the pending legal challenges that you face, which can alter the course of your life for years to come. In the case of a restraining order and a criminal charge, there will be two separate and distinct proceedings: a restraining order hearing and a criminal court proceeding. Depending on the circumstances, a skilled domestic violence defense lawyer may be able to get both the criminal charge and the restraining order dismissed.
Travis J. Tormey is a renowned criminal defense attorney who has years of experience representing clients facing restraining orders and criminal charges throughout Morris County, including in Roxbury, Morristown, Parsippany, Morris Township, Mount Olive, and Denville. With thousands of cases successfully handled, Mr. Tormey has assembled a team of highly talented attorneys who utilize all of their knowledge and experience to achieve the best possible results. In fact, one of our lawyers is a former Morris County domestic violence prosecutor who now applies her unique insight into these cases to effectively defend our clients. If you are facing a restraining order or are involved in a domestic abuse matter in Morris County, contact our offices in Morristown today at (908) 336-5008 for a free consultation. We are available immediately to answer your questions and discuss the best path for moving forward.
We have built a reputation based on exceptional representation and extremely satisfied clients. Check out what one of them had to say:
Travis successfully defended me in an unprecedented Final Restraining Order Trial with ease. Upon consultation I hired Travis Tormey to defend me in a very emotional and scary time of need where I was facing a potentially devasting FRO. Travis was knowledgeable, comforting, and most importantly confident. THIS GUY KNOWS THE LAW! Watch his YouTube clips, read his reviews, and simply call him to discuss your case. I did and was so impressed with his amazing win in court. Don't go into court without this guy in your corner. Consulted, hired, and successfully had my day in court. Thanks for everything, I hope I never need a defense attorney again, but if I do, Travis Tormey is the only lawyer I would use. All 5 stars ! – Aaron
You can read more of Travis Tormey's reviews by accessing his profile on Avvo.com.
Restraining Order Defense Lawyer in Parsippany NJ
If you are facing a restraining order in New Jersey, there are certain things you should know. The following pages will provide you with valuable information and helpful answers to questions you might have:
The Components of a Domestic Violence Case in New Jersey
In 1991, the New Jersey legislature passed the Prevention of Domestic Violence Act (N.J.S.A. 2C:25-17), which governs the rules and procedures for restraining orders in the state. The statute stipulates who has standing as a victim of domestic violence, what acts are considered crimes of domestic violence, and the procedures by which both temporary and final restraining orders may be issued.
First, a victim of domestic violence must be considered a victim under the Domestic Violence Act, which requires the parties to:
Have previously resided together;
Have had a dating or marriage relationship; and
Have a child together or will have a child together.
Next, a domestic violence charge must be connected to one of the following criminal offenses:
Homicide, N.J.S.A. 2C:11-1
Assault, N.J.S.A. 2C:12-1
Harassment, N.J.S.A. 2C:33-4
Stalking, N.J.S.A. 2C:12-10
Terroristic Threats, N.J.S.A. 2C:12-3
Kidnapping, N.J.S.A. 2C:13-1
Criminal Restraint, N.J.S.A. 2C:13-2
False Imprisonment, N.J.S.A. 2C:13-3
Sexual Assault, N.J.S.A. 2C:14-2
Aggravated Criminal Sexual Contact, N.J.S.A. 2C:14-3
Lewdness, N.J.S.A. 2C:14-4
Criminal Mischief, N.J.S.A. 2C:17-3
Criminal Trespass, N.J.S.A. 2C:18-3
Criminal Coercion, N.J.S.A. 2C:13-5
When an alleged victim files for a Temporary Restraining Order (TRO), the case will be scheduled for a Final Restraining Order (FRO) hearing. This hearing usually occurs within 10 days, and it takes place at the Superior Court, Family Part. At the FRO hearing, a Superior Court judge will determine whether a final restraining order should be issued in your case.
Contact a Mount Olive NJ Restraining Order Attorney to Discuss Your Case 
If you or a loved one has been charged with a domestic violence criminal offense or you are facing a restraining order in Morris County, New Jersey, it is imperative that you contact an experienced restraining order lawyer for help. The legal process moves very quickly when dealing with restraining orders, so do not delay. Contact us at our Morristown office anytime at (908) 336-5008 for a free consultation.