Morristown Obstructing the Administration of Justice Lawyer
Obstruction Defense Attorneys in Morris County, New Jersey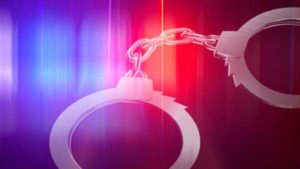 A conviction for obstructing the administration of justice in the State of New Jersey means exposure of up to 18 months in NJ State Prison and a number a collateral consequences. Having an experienced criminal defense attorney on your side could make all the difference.
The criminal defense team at the Tormey Law Firm is prepared to fight on your behalf for the best possible result. We have successfully handled thousands of cases throughout Morris County and New Jersey, including in Montville, Morristown, Parsippany, Mount Olive, and Harding Township. Our Managing Partner, Travis J. Tormey, is often called upon as a trusted legal authority. For instance, he has been quoted by the Asbury Park Press, the Bergen Record, and AOL News. Another one of our firm's partners, Christopher Perry, was named a SuperLawyer Rising Star in the area of criminal defense in 2018. If you are facing charges for obstructing the administration of law in Morris County, contact our Morristown law offices anytime at (908) 336-5008 for a free consultation about your case.
Obstructing the Administration of Law in New Jersey: N.J.S.A. 2C:29-1
The New Jersey statute which governs obstructing the administration of law is N.J.S.A. 2C:29-1. The statute provides, in pertinent part:
§ 2C:29-1 Obstructing administration of law or other government function
a. A person commits an offense if he purposely obstructs, impairs or perverts the administration of law or other governmental function or prevents or attempts to prevent a public servant from lawfully performing an official function by means of flight, intimidation, force, violence, or physical interference or obstacle, or by means of any independently unlawful act. This section does not apply to failure to perform a legal duty other than an official duty, or any other means of avoiding compliance with law without affirmative interference with governmental functions.
b. An offense under this section is a crime of the fourth degree if the actor obstructs the detection or investigation of a crime or the prosecution of a person for a crime; otherwise it is a disorderly persons offense.
Obstruction of Justice Penalties in New Jersey
Obstructing the administration of law is a similar charge to resisting arrest. The charge essentially requires that the defendant failed to cooperate fully with law enforcement officers. For example, if you are arrested and you give the police a fake name, you could be charged under this section with obstructing the administration of law. This criminal offense can be classified as either a fourth degree criminal offense or a disorderly persons offense, depending on the circumstances of the alleged crime. This is an important distinction because a fourth degree crime is an indictable felony-level offense in New Jersey, meaning that it must be handled in the Superior Court. It is punishable by as many as 18 months in state prison. A disorderly persons offense, on the other hand, can be handled in the local municipal court and is punishable by up to six (6) months in the county jail.
Contact a Morris Plains Obstructing Defense Lawyer for a Free Consultation
The skilled and knowledgeable attorneys at the Tormey Law Firm can seek to avoid the imposition of a jail term by negotiating an alternate disposition on your behalf. For example, if you are a first-time offender, we can attempt to negotiate your entry into a diversionary program like the Pre-Trial Intervention ("PTI") Program. Successful completion of the PTI Program would result in a dismissal of the charges against you. Regardless of your criminal history (or lack thereof), if you find yourself in a situation where you or a loved one has been charged with obstructing, resisting arrest, or criminal restraint, contact the Tormey Law Firm anytime at 866-949-6948 for a free consultation.