New Jersey First Degree Crimes
Charged with a First Degree Crime in Morris County NJ?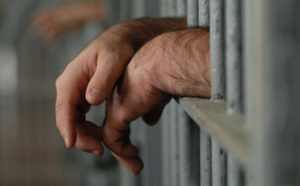 As far as criminal offenses in New Jersey are considered, a first degree crime is considered the most egregious. New Jersey recognizes four levels of indictable crimes, which are essentially the same as felonies in other states. Fourth degree is the least severe and first degree is the most. Thus, a charge for a first degree crime exposes you to mandatory prison time for a minimum of 10 years. Some first degree charges have extended sentences because they are considered particularly heinous, like homicide. If you have been charged with a first degree crime in New Jersey, the outcome in your case can permanently change the trajectory of your life. You need an experienced and aggressive criminal defense lawyer on your side. Many times, a skilled attorney can truly spell the difference between a positive and negative outcome.
At The Tormey Law Firm, our criminal lawyers tirelessly defend clients charged with first degree crimes in Morris County and throughout New Jersey. With a former Morris County Prosecutor and former Assistant Deputy Attorney General on staff, we use everything we know about how the State prosecutes these cases to develop the most effective defense strategies for our clients. Call our offices in Morristown at (908) 336-5008 or contact us online for a free consultation about your specific first degree charges. We will provide you with an honest assessment of your case and let you know how we can help.
What are the Punishments for First Degree Crimes in New Jersey?
New Jersey law mandates that the ordinary prison term for a first degree crime is between 10 and 20 years. In addition to the term of imprisonment, the maximum fine for a typical first degree crime is $200,000. However, there are multiple first degree crimes that are subject to extended sentencing guidelines.
For example, a kidnapping charge is punishable by between 25 years and life in prison, with a minimum 25-year period of parole ineligibility. Similarly, a charge for homicide/murder exposes you to between 30 years and life, with a minimum of 30 years that must be served before you become eligible for parole. Moreover, some murder cases result in life without parole. Carjacking is another example of a first degree crime with an extended sentence. A conviction for carjacking is punishable by up to 30 years of incarceration in New Jersey.
Examples of First Degree Criminal Offenses
The No Early Release Act
Many first degree crimes are subject to the provisions of the The No Early Release Act (NERA). When you are convicted of a NERA offense, you must serve 85% of the sentence imposed before you are eligible for parole. So if you are sentenced even to the minimum for a first degree crime, you must serve a 8.5 years minimum.
NJ First Degree Crime Defense Lawyers are Here for You
If you have been charged with a first degree crime in New Jersey, your future is at stake. Our criminal defense attorneys understand your life is on the line and we pursue every single available option to achieve the best possible outcome. We serve the clients in Netcong, Morristown, Parsippany, Morris County, and all across New Jersey. Contact (908) 336-5008 today for a free consultation with a highly experienced New Jersey first degree crime lawyer. This is one call you will not regret.