Morris County Terroristic Threats Attorney
Criminal and Restraining Order Defense Lawyers in Morristown, New Jersey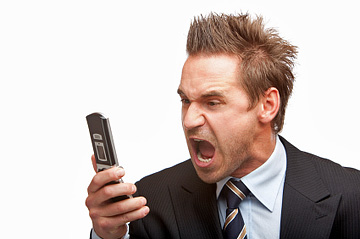 Terroristic Threats is a third degree crime in New Jersey, which means you may be sentenced to three to five years in prison and fines of up to $15,000 if convicted. Terroristic threats can arise out of an argument and, most commonly, during a domestic violence situation that escalates quickly. In those cases, you may also be facing a temporary or final restraining order hearing in Superior Court.
With so much on the line, you need an attorney to defend you in court on these serious charges. The Tormey Law Firm has successfully handled thousands of these types of cases in Morris County and New Jersey. Our experienced criminal defense lawyers fight aggressively on behalf of clients facing criminal charges and restraining orders that arise from allegations of Aggravated Assault, Criminal Restraint, Terroristic Threats, and Possession of a Weapon for an Unlawful Purpose. Our former Morris County Prosecutor and team of talented criminal defense attorneys possess the tools to defend you or your loved one. Having successfully represented clients charged in Dover, Whippany, East Hanover, Wharton, Rockaway, Denville, Morristown, and throughout Morris County, we have the knowledge and experience to fight for you. To discuss your case with one of our terroristic threats defense lawyers, contact our Morristown offices anytime at (908) 336-5008. We always provide consultations free of charge.
Terroristic Threats in New Jersey: N.J.S.A. 2C:12-3
a. A person is guilty of a crime of the third degree if he threatens to commit any crime of violence with the purpose to terrorize another or to cause evacuation of a building, place of assembly, or facility of public transportation, or otherwise to cause serious public inconvenience, or in reckless disregard of the risk of causing such terror or inconvenience. A violation of this subsection is a crime of the second degree if it occurs during a declared period of national, State or county emergency. The actor shall be strictly liable upon proof that the crime occurred, in fact, during a declared period of national, State or county emergency. It shall not be a defense that the actor did not know that there was a declared period of emergency at the time the crime occurred.
b. A person is guilty of a crime of the third degree if he threatens to kill another with the purpose to put him in imminent fear of death under circumstances reasonably causing the victim to believe the immediacy of the threat and the likelihood that it will be carried out.
NOTE:  In the domestic violence context, courts can consider any past history of abuse as a part of a complainant's individual circumstances in determining whether a reasonable person in those circumstances would have believed the threats at issue. See Cesare v. Cesare, 154 N.J. 394 (1998).
What You Need to Know about Terroristic Threats Charges
While the first element of this statute seems to imply a threat of public safety, most terroristic threats charges stem from issues of domestic violence.  There are far fewer bomb threats than there are instances of verbal threats like "I'm going to kill you."  While these issues most commonly occur between people that know each other, instances of road rage or even alcohol fueled fights can result in a terroristic threats charge between perfect strangers.
The only element that needs to be present for this charge to exist is the threat of physical injury (i.e. "I'm going to break your arm"), damage to one's property (i.e. "I'm going to blow up your car"), or even injury to an individual of importance to the threatened party (i.e. "I am going to kill your family.")  This threat also has to reasonably cause fear.  If two friends are joking around and one crosses the line by saying something like, "If the Jets win the superbowl, I'm going to burn your house down," it's not necessarily reasonable to assume that its reasonable to take the threat seriously.
If a reasonable person believes that the threat is real and that there is a legitimate chance that it might actually be carried out, then a terroristic threat exists.  That said, courts have found that a serious threat is not just a temper tantrum or burst of anger in which some irrational threats are shouted.  In reality, courts are going to look at all of the facts surrounding the case, and determine whether or not these threats fall under the statute.
To defend you in court, we need to challenge any of the three elements that need to exist for your charge to stick.  If any one of these elements is not present, you can not be found guilty.
In order for you to be found guilty of terroristic threats in NJ, these three elements have to exist in your case: 1.) You made a threat.  2.) The threat implied that you were going to commit an act of violence 3.) The threat was made with the intent to "terrorize" the party that received the threat.  As New Jersey criminal defense attorneys, it's our job to cast doubt on any one of these elements, even if it's merely to dispute your intent to terrorize the individual.  If any one element doesn't exist, you will win your case.
Penalties for Terroristic Threats in New Jersey
Terroristic Threats is a third degree criminal offense in New Jersey. A third degree offense has a state prison range of three (3) to five (5) years and fines of up to $15,000 if convicted. However, a presumption of non-incarceration exists for first-time offenders. This means that if you have no prior criminal record, you may be considered a good candidate for probation. And depending on the circumstances of the alleged offense, you may also be eligible for the Pre-Trial Intervention (PTI) program. If eligible and admitted into the PTI program, the charges will be dismissed upon successful completion of the program. As a result, you will have no criminal record.
Can I get into PTI on a Third Degree Terroristic Threats Charge if I have no prior record?
Usually, yes. The PTI program (specifically called Pre-Trial Intervention) is a first time offender program in Superior Court typically designed for lower level felonies such as third and fourth degree crimes. Thus, third degree terroristic threats is a charge that would typically allow you into PTI.
You must submit a PTI application and pay the $75 application fee. Then, you will be interviewed by the probation department and they will draft a recommendation either saying you should or should not be allowed into the PTI program. Finally, it is up to the prosecutor if they will allow you into PTI. If the prosecutor refuses, you can appeal to the Judge. However, you must show that the prosecutor abused their discretion in rejecting you from PTI admission.
If you are placed into PTI, you will be placed on probation for a period (usually 6 months to 3 years). You must remain arrest free and comply with the rest of the conditions of PTI including:
Pay fines, restitution
Maintain gainful employment or education
Pass any drug tests imposed
Complete any community service imposed
Complete any counseling or assessments imposed (like a drug and alcohol evaluation)
Follow the instructions of your probation officer
If you comply with the terms of PTI, the case is dismissed at the end of the probationary period. You will have no criminal record. Then, you can file an expungement to remove the arrest record 6 months after you finish your PTI probation.
Contact a Jefferson Twp. Terroristic Threats Lawyer for Immediate Assistance
For additional information regarding terroristic threats or other domestic violence charges in New Jersey, give us a call 24/7 for a free consultation at (908) 336-5008, or you can use the online contact form. One of our Morris County criminal defense attorneys will be happy to answer any questions you have and provide you with an honest assessment of your case.