Morris County Drug Charges Lawyers
Drug Crimes Defense Attorneys in Morristown, New Jersey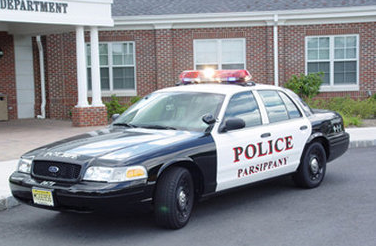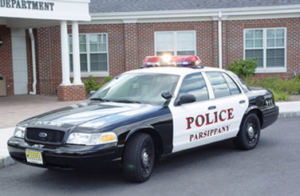 If you have been arrested for a drug offense in Morris County, New Jersey, you need a skilled and aggressive criminal defense attorney acting on your behalf. In New Jersey, law enforcement officials aggressively pursue those arrested on drug charges and prosecutors do not hesitate to seek maximum penalties against people convicted of drug crimes. Often, these law enforcement officials and prosecutors make little distinction between high-level heroin manufacturers and low-level users of small amounts of marijuana. In other words, being charged with drug possession can put your future at stake in the same way that a charge for possession of CDS with intent to distribute can.
The Tormey Law Firm includes a team of aggressive drug defense lawyers who have extensive experience handling drug cases in Morris County courtrooms, including those in Parsippany, Morristown, Denville, Rockaway, and Madison. Travis J. Tormey, our firm's founding partner, has a lengthy track record of successfully defending clients charged with a wide variety of drug offenses. In fact, Mr. Tormey received the AVVO clients choice award every year for the last four years. He was also named one of the Top 10 Criminal Defense Attorneys Under 40 In New Jersey in 2014 by the National Academy of Criminal Defense Attorneys and was heralded as one of the Top 40 Attorneys Under 40 in the Nation in 2014 by the National Trial Lawyers Association. If you are facing drug charges in Morris County, discuss your case with one of our Morristown drug defense attorneys free of charge by calling (908) 336-5008.
Drug Charges Attorney in Parsippany NJ
Our criminal defense attorneys have extensive experience handling all manner of drug offenses in Morris County, including: 
You can also read more about New Jersey charges for Possession of CDS. And find out about the New Jersey Drug Schedules.
Defenses for Drug Offenses in Morris County, New Jersey
Our drug defense attorneys have developed a series of advanced defense strategies based on years of experience researching police search and seizure techniques. We will review every aspect of your arrest to determine whether your constitutional rights were violated. If law enforcement confiscated drugs during an illegal traffic stop or in the course of conducting an illegal search of your premises, we will seek to get the evidence thrown out in court and the charges against you dismissed.
Even if there are no suppression issues in your case, our attorneys will always seek to resolve your drug charges so that you can avoid the most serious penalties. If possible, we can help you avoid jail time by getting you admitted into a diversionary program such as Conditional Discharge or Pre-Trial Intervention (PTI). We also help clients gain admission into the Morris County Drug Court Program on a regular basis. If you qualify for one of these diversionary programs, the charges against you could be reduced or even dismissed entirely upon successful completion of the program. If the case goes to trial, you can rest assured that our trial attorneys are battle-tested and prepared to fight for you in the courtroom.
Contact a Madison Drug Possession Lawyer to Discuss Your Case
If you are facing drug charges in Morris County, our criminal defense lawyers have a proven track record of getting wins in Morris County courtrooms. Do not wait to contact us for a free consultation and case evaluation. You can reach our Morristown offices anytime at (908) 336-5008 or toll free at 866.949.6948, or you can use the online contact form.