Morris County Aggravated Sexual Assault Attorney
Sex Crimes Defense Lawyer with Offices in Morristown, New Jersey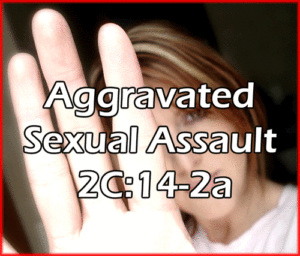 The mere allegation of a sex crime can destroy your life. Even if you have only been questioned about possible involvement in a sex crime, it is important to contact a lawyer immediately. Aggravated sexual assault is the most serious crime you can be accused of in New Jersey (because it's a first degree offense) which is punishable by 10-20 years if convicted. In addition, because it is a violent crime, if you are sentenced on a first degree aggravated assault charge you must serve 85% of your prison sentence before becoming eligible for parole. Finally, because of the nature of the offense, you will also be facing Megan's Law sex offender registration and parole supervision for life.
Our law firm is a team of experienced criminal defense attorneys with extensive experience representing clients charged with sex crimes, including criminal sexual contact, endangering the welfare of a child, and aggravated sexual assault. We've successfully defended clients facing sex-related charges in Morristown, Mount Olive, Denville, Parsippany, and Roxbury.
Our Experience with New Jersey Sex Crimes Defense
Our firm's founding partner, Travis J. Tormey, has extensive experience handling sex crimes. During his time at the United States Attorney's Office, Mr. Tormey worked with the sex crimes unit on federal prosecutions. Moreover, Mr. Tormey was recently successful in having a wrongfully accused sex offender exonerated in the Ocean County Superior Court after more than a decade. Further, Mr. Tormey has been successful numerous times in having individuals removed from Megan's Law registration requirements. Mr. Tormey was featured in the Asbury Park Press as a respected legal resource on Megan's Law.
In addition, Mr Tormey was recognized as a top 10 criminal lawyer in the state of NJ by the American Jurist Institute. Also, Christopher Perry was named a SuperLawyer Rising Star in 2018 in the area of criminal defense.
If you or a loved one has been charged with Aggravated Sexual Assault or another sex-related offense in New Jersey, contact us today for a free consultation. You can call us at 201-355-5385 or toll-free at 866-949-6948, or you can use our online contact form.
Aggravated Sexual Assault in New Jersey:  N.J.S.A. 2C:14-2a
Aggravated Sexual Assault is codified under N.J.S.A. 2C:14-2a, which provides:
An actor is guilty of aggravated sexual assault if he commits an act of sexual penetration with another person under any one of the following circumstances:
The victim is less than 13 years old;
The victim is at least 13 but less than 16 years old and

The actor is related to the victim by blood or affinity to the third degree; or
The actor has supervisory or disciplinary power over the victim by virtue of the actor's legal, professional, or occupational status; or
The actor is a resource family parent, a guardian, or stands in loco parentis within the household;

The act is committed during the commission, or attempted commission, whether alone or with one or more other persons, of robbery, kidnapping, homicide, aggravated assault on another, burglary, arson or criminal escape;
The actor is armed with a weapon or any object fashioned in such a manner as to lead the victim to reasonably believe it to be a weapon and threatens by word or gesture to use the weapon or object;
The actor is aided or abetted by one or more other persons and the actor uses physical force or coercion;
The actor uses physical force or coercion and severe personal injury is sustained by the victim;
The victim is one whom the actor knew or should have known was physically helpless, mentally defective or mentally incapacitated.
NOTE: This offense requires "penetration" under any one of the seven circumstances detailed above. Notably, the definition of "penetration" includes insertions not done directly by the actor, but at the actor's instruction(s). Moreover, the degree of penetration is irrelevant. (The definition also includes acts that do not actually involve "penetration," such as cunnilingus and fellatio.)
First Degree Aggravated Sexual Assault Penalties in New Jersey 
Aggravated Sexual Assault is a crime of the First Degree (the most serious under the Criminal Code), punishable by a term of imprisonment of between 10 and 20 years in New Jersey State Prison, 85% of which must be served under the No Early Release Act ("NERA") before the benefit of parole. Additionally, an Aggravated Sexual Assault conviction carries with it the following requirements: Community Supervision for Life, Megan Law's Registration, and a psychosexual evaluation (commonly referred to in court as an "Avenel evaluation").
Aggravated Sexual Assault Statute of Limitations in NJ
The Statute of Limitations does not run until two years after the victim reaches the age of 18 years (assuming that the victim was a minor at the time of the commission of the offense) or five years after the commission of the crime, whichever is later. See N.J.S.A. 2C:1-6b(4).
NOTE: Increases in the number of child abuse prosecutions involving sexual assault have focused attention on the competence of young victims to testify, their special needs as witnesses, and other procedural and evidential issues.
Megan's Law Sex Offender Registration in New Jersey
Megan's Law is commonly known as sex offender registration. It provides that convicted sex offenders in New Jersey must register their addresses with the local police, in addition to providing updates as to any changes in their address, employment, or schooling.
Contact a Parsippany Aggravated Sexual Assault Lawyer for Answers
The experienced sex crimes attorneys at our firm will review the facts of your case and recommend the best steps to take to protect your rights and your future. If you or a loved one has been charged with Aggravated Sexual Assault in New Jersey, contact us immediately for a free consultation. Call us today at 201-355-5385 or 866-949-6948, or use the online contact form.