Assault Defense Lawyers in Morris County, NJ
Charged with Assault Crime Morristown? Contact Us Today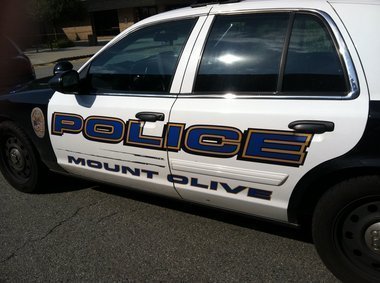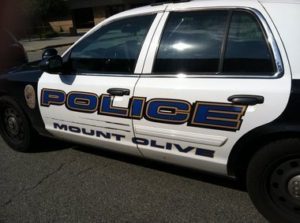 Assault is an extremely common charge in Morris County courts and throughout New Jersey. Assault and threat charges can arise under a vast array of circumstances, including bar fights, domestic disputes, traffic incidents, and altercations with police. New Jersey prosecutors take these kinds of violent crimes very seriously and as such, the penalties for assault can include serious jail time and a permanent criminal record. If you are facing assault charges in Morris County, it is imperative that you speak with an experienced assault defense attorney immediately. Not only are you exposed to severe criminal consequences, but you may also be issued a restraining order that can permanently impact your day to day life. Having a skilled criminal defense lawyer on your side may be your best chance of getting the charges against you dismissed.
At the law firm, our Morris County criminal defense lawyers have been successfully representing clients charged with assault and threat offenses for many years. Our firm's founding partner, Travis J. Tormey, has extensive experience handling these kinds of cases. Mr.Tormey was named a top 10 criminal lawyer in the State of NJ by the American Jurist Institute and has a perfect "10.0" rating on Avvo.com, an attorney rating service. Our vast experience in Morris County courtrooms, including those in Morristown, Parsippany, Dover, Mount Olive, Boonton, and Roxbury, has enabled us to develop advanced defense strategies that we use to help our clients in assault cases. Our top priority is always to help you beat your charges. If you or someone you love is facing charges for an assault or threat related crime in Morris County, contact our offices in Morristown today at (908) 336-5008 to speak with an experienced assault defense attorney who will answer all of your questions in a cost-free consultation.
Charged with Assault & Threats in Morris County, New Jersey
The degree of an assault related charge in Morris County is influenced by a number of factors, including the extent of injury sustained by the victim, whether a weapon was involved, if the victim was a law enforcement officer or another person with a public servant role, if the conduct put the victim in reasonable fear for their safety, and other specific circumstances of the case. When dealing with an assault or threat crime case, the degree of the crime is of paramount importance because it will determine the potential penalties you're facing if convicted. Fortunately, the allegations necessary to support an initial charge for a violent crime in not enough to convict beyond a reasonable doubt. What you need is an experienced criminal defense attorney who can dig into the evidence in your case and find the best defense strategy to position you for a dismissal. The lawyers at our firm have successfully defended thousands of clients, many of whom faced assault and threat charges, including:
Contact a Morristown Criminal Lawyer for Help with Your Assault Case
When you choose our firm to represent you, our lawyers will guide you through the process and walk you through your options. Our experienced Morristown criminal defense attorneys know what it takes to help you beat your charges and we work toward an outright dismissal whenever possible. In certain circumstances, you may be eligible for a diversionary program such as the Pre-Trial Intervention (PTI) program or the conditional discharge program. This will depend on your prior record and the degree of the charges you face. If you're eligible, we will help you gain admittance into a diversionary program. Successful completion of such programs will lead to the complete dismissal of the charges against you. Contact our Morristown offices today for a free consultation. You can call us at (908) 336-5008 or toll-free at 866-949-6948, or you can use the online contact form. One of our Morris County assault defense lawyers will be happy to answer any questions you have and provide you with an honest assessment of your case.