Juvenile Custody and Detention in Morris County NJ
Juvenile Crimes Defense Lawyers in Mount Olive, New Jersey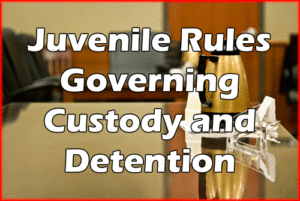 Do not let your child get stuck with a permanent criminal record. If your loved one has been arrested in New Jersey, you need an experienced NJ Juvenile Justice attorney to fight to ensure the best possible result.
The Tormey Law Firm is an experienced criminal defense team. Our skilled attorneys have successfully represented countless adult and juvenile clients charged with all types of criminal offenses, including aggravated assault, criminal mischief, and burglary in Roxbury, Mount Olive, Denville, Parsippany, Dover, and Morristown.
Our Experience with Juvenile Defense in New Jersey
Our founding partner, Travis J. Tormey, has successfully handled thousands of criminal cases throughout New Jersey. Prior to founding the Tormey Law Firm, Mr. Tormey worked at the United States Attorney's Office. He also has experience working for two of the largest and most well-known criminal defense firms in the state. Mr. Tormey now focuses his practice entirely on criminal defense and drunk driving, which has enabled him to perfect his craft in these specific areas of law. In fact, he has been cited as a legal resource by several New Jersey newspapers, including the Daily Record and the Asbury Park Press, as well as AOL News.
Here is a review from one of our many satisfied clients who had a juvenile matter in NJ:
"Consummate Professional!"
5.0 stars
Posted by Amy

"Mr. Tormey is a consummate professional. Our case was sensitive and complicated and unusually lengthy for a juvenile case. For 8 months Mr. Tormey faithfully worked our case and never failed to show for court once. Punctual, disciplined, knowledgeable, patient and responsive there aren't enough words of admiration and gratitude I can apply to him. My son's case was resolved in our favor and we owe it to Mr. Tormey's unwavering professionalism. I choose him based on previous reviews and I am so pleased I did as the excellent reviews are absolutely warranted. He made an unbearable situation so much more bearable with his calm demeanor. I highly recommend Travis to anyone needing a juvenile defense attorney. He knows the law and he knows how to navigate the judicial jungle. Without a doubt, one of the best attorneys out there. Thank you Travis for giving my son his life back, I will forever be gratefully indebted."
Mr. Tormey has successfully defended many juvenile clients in criminal cases, including criminal mischief, synthetic marijuana possession, and sexual assault. He will use this invaluable experience as well as his long-standing relationships with local prosecutors and judges to secure the best possible outcome to your case.
Another one of our firm's partners, Alissa D. Hascup, previously served with the Morris County Prosecutor's Office, where she successfully represented the State of New Jersey at numerous criminal trials. Additionally, as a former Municipal Court Prosecutor, Ms. Hascup regularly handled every type of charge that could be heard in Municipal Court, including underage possession of alcohol, underage DWI, and possession of a fake ID.
The criminal defense lawyers from the Tormey Law Firm appear in courts throughout Morris County every day. Contact us 24 hours a day, seven days a week at 866-949-6948, or use the online contact form to schedule a free consultation about your case.
Juvenile Rules Governing Custody and Detention in New Jersey 
R. 5:21-1 is the Court Rule governing juvenile detention after initial placement into custody. The rule provides, in pertinent part:
(a) Initial Detention Hearing. If the juvenile has not been released pursuant to R. 5:21-2, an initial hearing to determine whether pretrial detention is required pursuant to the standards of R. 5:21-5 shall be held no later than the morning following the juvenile's placement in custody, including holidays and weekends. Said hearing shall be on oral or written notice to the juvenile and the juvenile's parents or guardian, all of whom shall be present at the hearing. The hearing, however, shall not be adjourned if such notice or process fails to produce the attendance of the parents or guardian. If a complaint has not been filed by the time the initial hearing is held, the juvenile shall be immediately released from custody. If the juvenile is not represented by counsel at the initial hearing and if the court determines that the juvenile should be detained, a second detention hearing shall be held within two court days after the initial hearing at which the juvenile shall be represented by assigned or retained counsel or by the Public Defender as the circumstances require.
(b) Probable Cause Hearing. If the juvenile is detained following the initial detention hearing, the court shall conduct a probable cause hearing within two court days after the initial hearing. Where a second detention hearing is required by paragraph (a), it shall be held with the probable cause hearing. If the prosecutor has filed a motion seeking waiver of jurisdiction pursuant to Rule 5:22-2 or indicates an intention to file such a motion, or the court determines based on the circumstances that such a motion is likely, the court shall permit the parties to present evidence regarding the issues of age of the juvenile and other standards for referral which may be addressed at the time of the probable cause hearing. If the court determines that there is no probable cause to believe that the juvenile has committed the conduct alleged in the complaint, the juvenile shall be forthwith released. If probable cause is found, detention review hearings shall be conducted as provided in paragraph (c).
(c) Detention Review Hearing. If the court determines that the juvenile should continue to be detained, a detention review hearing shall be held within 14 court days after the prior detention hearing. If detention is again continued, review hearings shall be held thereafter at intervals not to exceed 21 court days. The juvenile shall be represented by counsel at all such hearings.
(d) Findings. Whenever the court places a juvenile in detention, it shall state the reasons therefor on the record, giving consideration to the following factors among others:
(1) The nature and circumstances of the offense charged; (2) The age of the juvenile; (3) The juvenile's ties to the community; (4) The juvenile's record of prior adjudications, if any; and (5) The juvenile's record of appearance or non-appearance at previous court proceedings.
(e) Credit for Time Served. A juvenile shall receive credit on the term of a custodial sentence for any time served in detention or court-ordered shelter care between apprehension and disposition.
Morristown NJ Juvenile Success Stories
The Tormey Law firm is a group of highly regarded trial lawyers with an office in Morristown, NJ. Our attorneys have extensive experience representing juvenile defendants in New Jersey courtrooms. Recently, Mr. Tormey handled a juvenile marijuana possession case in Morristown, New Jersey. At Mr. Tormey's request, the Family Intake Division diverted the case to a probation officer, who allowed the juvenile to complete community service and held the charges in abeyance (pending) for 90 days. When Mr. Tormey's client completed the community service and remained arrest-free during 90-day probationary period, the charges were dismissed. Mr. Tormey also recently handled a juvenile child endangerment case in Bergen County, NJ. After months of prosecutorial delays, Mr. Tormey made a motion to dismiss based on the Speedy Trial Clause of the Sixth Amendment to the United States Constitution. Mr. Tormey then argued the motion before a Bergen County Superior Court Judge and successfully had the case dismissed.
Contact a Denville NJ Juvenile Defense Attorney for More Information 
The Tormey Law Firm has handled thousands of criminal cases throughout New Jersey and will use their legal experience to guide your case through the system, en route to securing the best possible outcome. For additional information about your juvenile offense, contact our offices anytime. One of our experienced criminal defense lawyers will be happy to speak to you about your case and formulate a strategy to potentially get your juvenile charges dismissed entirely. Cakk us 24 hours a day, seven days a week at 866-949-6948, or use the online contact form to schedule an appointment.