Criminal Defense Lawyers in Morristown NJ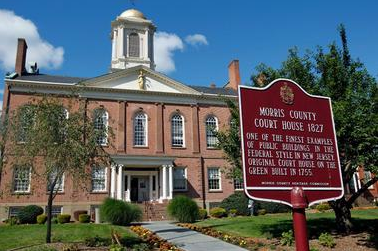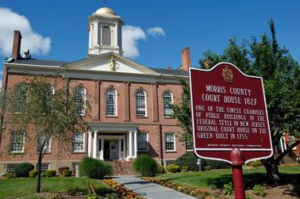 When it comes to finding the best criminal defense lawyer to handle your case, you need one with understanding of the complexities of criminal law in New Jersey, who uses the best defense strategies and is very familiar with the processes and personalities in local courts. The Morris County criminal defense attorneys at The Tormey Law Firm have successfully handled thousands of cases in New Jersey, including felony charges in Superior Court and disorderly persons offenses in Municipal Courts. Our firm's founder, Travis J. Tormey, previously worked at the United States Attorney's Office in a variety of areas, including the gang task force, sex crimes unit, and white collar crimes units. Since opening his own practice, Mr. Tormey has become a respected legal authority in New Jersey in the area of criminal defense. For instance, he has been quoted by the Asbury Park Press regarding Megan's Law registration and was called upon by the Bergen Record to provide his take on the rise in reported luring incidents. Mr. Tormey has also been featured as a legal resource for AOL News, CBS Talk Radio, and The Daily Record in Morris County.
For his dedication to his clients, Mr. Tormey has earned the AVVO Client's Choice Award for 5 straight years and he maintains a perfect 10.0 rating. He has also received numerous awards and accolades, including: Top 10 Criminal Lawyers in New Jersey by American Jurist Institute, Top 10 Criminal Defense Attorneys Under 40 in New Jersey by the National Academy of Criminal Defense Attorneys, and Top 40 Attorneys Under 40 in the Nation in 2014 by the National Trial Lawyers Association.
Our criminal defense team also includes former Morris County Prosecutor John Graves, who is of counsel to the firm. Mr. Graves served a judicial clerkship in Passaic County before joining the Morris County Prosecutor's Office, where he served as an Assistant Prosecutor for approximately four-and-a-half years. During his time with the Prosecutor's Office, Mr. Graves handled a vast array of criminal matters in Morris County Superior Court. Now, he brings this unique insight into the way the prosecution formulates its case to help devise the best defense strategies for clients.
All in all, The Tormey Law Firm brings a multifaceted approach to defending clients charged with disorderly persons offenses, indictable crimes, driving under the influence offenses, and those facing domestic violence restraining orders in Morris County, New Jersey. In addition, we have been called upon by many media outlets and prominent publications as a legal resource, including in the the Bergen Record providing insight on gun rights in New Jersey. Our lawyers' experience with prosecution, defense, the Attorney General's office, and the judicial branch means that we can thoroughly evaluate your case and devise a plan of action that positions you for the best possible result.
Experienced Morris County Criminal Attorneys
Being charged with crime in the State of New Jersey means potential exposure to a term of imprisonment and a host of other life-altering consequences. Depending on the underlying circumstances, your case may be resolved through completion of diversionary program, a negotiated plea with minimized penalties, downgrading the charge to a lesser offense, a motion to suppress evidence, or an outright dismissal at trial. Having a defense attorney who understands how to attack the State's case and put you in a position to achieve the best outcome means all the difference. The experienced, aggressive criminal defense team at The Tormey Law Firm will fight on your behalf for the best possible result.
Read more about our featured lawyers' experience and education:
Morristown NJ DWI Lawyer
If you have been charged with a crime in Morris County, don't delay in hiring legal representation. The criminal defense attorneys at the Tormey Law Firm will walk you through your options and every phase of the legal process that follows. Whether your case is in Morris County Superior Court or a local Municipal Court in Madison, Florham Park, Denville, Dover, Mount Olive, Morristown, or another Morris County municipality, we have most likely helped a client in the same court in a similar situation. We know you need honest answers and we can help. Contact our Morristown office at (908) 336-5008 for a free consultation or you can use the online contact form. A member of our criminal defense team will be happy to answer any questions you have and provide you with an honest assessment of your case.