Maintaining a CDS Production Facility Lawyers in Morris County, NJ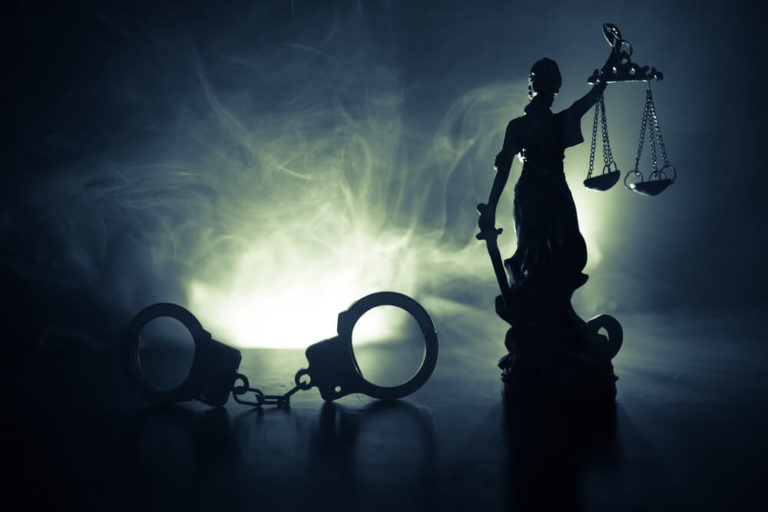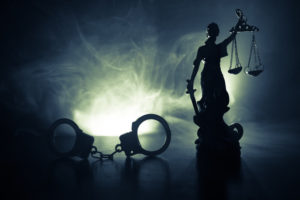 Maintaining or operating a controlled dangerous substance facility is a serious charge in New Jersey that will immediately disrupt your life and put your freedom in question for years to come. This type of offense can easily land you 20 years in prison with a fine of up to $750,000. Given that this is a crime of the first degree and considered among the most serious criminal violations in existence under NJ state law, there is a mandatory minimum period of incarceration. Unfortunately, those severe penalties are just for one charge alone. If you are facing other offenses in conjunction with maintaining or operating a controlled dangerous substance facility, you will be looking at way more than just that amount of time behind bars. Many times, individuals also face charges for leading a drug trafficking network, large-scale drug distribution, and many more offenses.
It is important to consult with a skilled criminal defense attorney when your case involves charges for maintaining or operating a controlled dangerous substance facility because you are facing expansive punishments, financially devastating penalties, and mandatory minimum prison time. You need a lawyer who knows how to intensively review the facts of your case and determine if there was sufficient probable cause to charge you with this offense, if any searches conducted were valid through probable cause or proper search warrant procedure, and the credibility of the state's witnesses. Depending on the circumstances, Travis J. Tormey and the team at The Tormey Law Firm are committed to doing everything we can to overcome the underlying charge, get a substantial reduction in penalties, and overall, build a robust defense. With former Morris County prosecutor's and renowned criminal defense attorneys on our team, you can put your trust and your defense in our highly prepared hands. Call (908) 336-5008 today for a free consultation.
2C:35-4 Maintaining or Operating a Controlled Dangerous Substance Production Facility Charge
To be convicted of this crime, governed by N.J.S.A. 2C:35-4, the Prosecutor must successfully establish that you have engaged in the manufacturing of controlled dangerous substance (s), the substance is in fact a controlled dangerous substance, and it occurred in a prohibited facility on more than two occasions. In addition, an individual may also be guilty of this by aiding, promoting, financially supporting and/or contributes to such activities.
Meaning of Facility
Under this statute, maintaining a facility of this nature can take on numerous meanings and is open to various interpretations. Particularly, the purview of the statute denotes that manufacturing can refer to labeling, packing or even repacking of drugs. It is important to realize that a facility is not what the stereotypical assembly line is like in a factory. Remember the "I Love Lucy" episode where Lucy and Ethel can't keep up with chocolate production so they quickly eat the chocolates to try and maintain the flow of production? That is not the type of equipment required by statute in order to be found guilty of this type of offense. Instead, the statute specifically indicates that a person must maintain or operate any premise, place, or facility used for the manufacture of particular substances as specifically defined.
Definition of Manufacture
To really recognize if you are in violation of this statute, it is important to understand the term manufacture. With respect to controlled dangerous substances, manufacturing as defined by New Jersey's Criminal Code refers to specific actions that includes but is not limited to producing, preparing, compounding, converting and similar actions. In addition, the terms "premise, place or facility" are general enough to act as a catchall to suggest that any place where these actions occur can be classified as a facility so long as the behavior is frequent (i.e. which is at least two times).
Surrounding Circumstances
For a criminal offense, a defendant needs to be proven to have the mental state for committing a crime and found to actually have committed said crime beyond a reasonable doubt. Thus, the defendant needs to have acted knowingly which means that he or she was aware of the conduct and proof that one acted. There are exceptions to this; however, to prove someone had the knowledge or awareness to commit a crime there may be evidence gathered from one's actions, conduct and surrounding circumstances.
As indicated by State v. Kittrell, a defendant was found guilty of this crime by cutting and packaging cocaine at the defendant's residence. However, one time use of this facility does not designate it as a facility. Instead, there must be a sense of consistency or continuity involved for it to be classified as maintaining a drug manufacturing facility. Correspondingly, in State v. Saez, the defendant was found to be operating a production facility for placing water and fillers in cocaine and later compressing it. Similarly, in State v. Miles, the Court found that by the defendant purchasing drugs in bulk and diluting them and packaging them that it was sufficient to be within the scope of the statute.
Controlled Dangerous Substances (CDS) that Support Operating a Drug Production Facility Charges in NJ
The drugs involved with this type of offense include, but are not limited to cocaine, heroin, LSD, methamphetamine, Schedule I and II substances, and more. Note here, that you may be charged with a serious crime for maintaining a drug production facility if you grow or cultivate marijuana in your home or elsewhere. Although recreational marijuana has been legalized to an extent in New Jersey, you cannot grow marijuana under the state's current laws. In fact, if you are found with ten or more marijuana plants as a means by which to grow a supply of weed or the amount of marijuana exceeds five pounds, you could be facing an indictment for N.J.S.A. 2C:35-4.
Additionally, a defendant may be charged with companion crimes like leading a drug trafficking ring, possession of controlled dangerous substances, possession of drug paraphernalia, in addition to other offenses contingent on the underlying facts of your case. Therefore, you may be facing a host of offenses in conjunction with this underlying offense. Just as with any other criminal case, the most charges you face, the more penalties you face as well.
Maintaining a Drug Manufacturing Facility Convictions come with Mandatory Minimums during which You are Ineligible for Parole
Once convicted of this offense, there is an imposition of parole ineligibility. What does this mean? During sentencing aggravating and mitigating factors are argued for by the State and the Defense to determine one's sentence. However, when there is mandatory parole ineligibility, it means that a defendant will be disqualified from parole until the individual has served a particular period of imprisonment. Usually, it is at least one-half of the term or one third. During this period of ineligibility, the defendant will not be considered for parole.
Federal Crimes Involving Illegal Drug Production in New Jersey
If you are charged with a first degree offense involving drug manufacturing, then generally your case will be heard at the Superior Court in the County where the offense took place. It is important to note, however, that drug charges and cases of this nature may be handled at the State or Federal level. Thus, in certain cases a Federal Court has the ability to hear matters involving federal laws, controversies between states, and crimes that occur on federal property. Depending on the facts of the case, when manufacturing cases result in large-scale drug operations, drug rings, or similar illegal narcotics activities, then the case may be heard at the federal level.
Who to Contact when You Have been Charged with Maintaining a CDS Production Facility in Morristown NJ
You want someone on your side with strong credentials who will ensure that your case is handled knowledgeably, efficiently, effectively, and voraciously when pursuing the top results possible. This is our promise when you enlist help from the seasoned Morris County criminal defense lawyers at our firm. Call (908) 336-5008 for immediate assistance and to receive a free consultation specific to your drug production case. We are also happy to set up an appointment at our local office in Morristown.