Morris County White Collar Crime Defense Lawyers
Prepare to Fight Your White Collar Criminal Charges in Morristown, NJ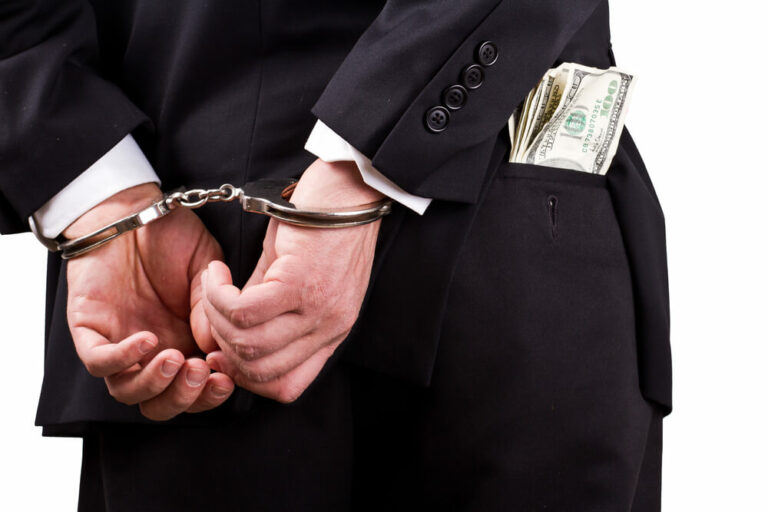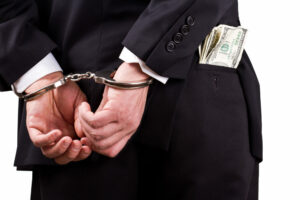 When a criminal act is committed for the purpose of obtaining money but the act does not involve any kind of violence, there is a good chance that it is a white collar crime. The absence of violence may lead some to believe that a white collar crime is not as serious as a threat or assault crime, but in many circumstances a white collar crime is actually more serious because it can have a devastating effect on the victim. For instance, the loss of significant sums of money, such as a retirement fund, can ruin a person's life and have dire consequences for their future. As such, there are both state and federal laws that impose severe penalties against anyone convicted of a white collar crime. If you have been charged with a white collar criminal offense like theft, fraud, or embezzlement in New Jersey, you need to speak with an experienced white collar crime lawyer who can help you fight the charges.
Contact our Morristown law office for immediate assistance from powerful defense attorneys handling white collar crimes throughout Morris County, NJ. We serve clients facing money laundering, theft, forgery, credit card fraud, and similar offenses in Florham Park, Chatham, Madison, Parsippany, Dover, Rockaway, Randolph, Boonton, and surrounding areas. Call (908) 336-5008 or send us a message for a free consultation today.
Types of White Collar Crimes in New Jersey
White collar criminal charges are unique in that they may involve both state and federal investigations, which also means that you could face charges under both NJ and federal law. Additionally, white collar crimes are not always as clear-cut as other criminal offenses, which means that you might not even realize that you were committing a crime in the first place. Broadly speaking, most white collar crimes fall into the category of Theft and Fraud Offenses since they often involve fraudulent acts that result in the victim suffering financial losses. Whether it's passing bad checks, tax evasion, or a specific type of fraud like Medicare and Medicaid fraud, insurance fraud, or mortgage fraud, these are all considered White Collar Crime offenses under NJ law.
The following are some of the most common white collar crime charges found under the New Jersey Criminal Code:
Theft by Deception: When a person commits theft through dishonesty, deceit, or trickery, the crime may be classified as Theft by Deception instead of the more commonly charged Theft of Movable Property. A person can be charged with Theft by Deception if they lie while soliciting donations for charity, if they give a false impression about the value of an item they are selling, or even if they omit important facts while going through with a financial transaction. Depending on the monetary amounts involved, this offense may be classified as a felony.
Theft by Extortion: A person commits Theft by Extortion when they use coercion or threats to obtain property (or anything of value) from someone else. Another term for this is "blackmail." Basically, you cannot unlawfully pressure someone to transfer their property to you. Examples of illegal extortion would include threats of bodily harm, threats to file criminal charges, or threats to disclose secrets unless the victim pays you money. Theft by Extortion is classified as a second degree felony, regardless of the value of the money or property obtained.
Credit Card Fraud: Online purchases and e-commerce transactions have become extremely common, which means that there has been a huge rise in credit card fraud. That fraud may involve intentionally making false statements to obtain a credit card, using a credit card that belongs to someone else, or "phishing" for someone's credit card information online.
Identity Theft: A particular kind of credit card fraud involves stealing someone's identity, but Identity Theft is not limited to credit card fraud. Identity Theft often involves the complete takeover of someone's identity in order to access their credit cards, bank accounts, Social Security numbers, and email/online accounts.
Forgery: Forgery is often committed along with Identity Theft. It is a broad charge that can be filed against a person who puts anything in writing that gives the impression that the person has legal authority that actually belongs to someone else. For example, if you apply for a loan and forge someone else's signature, you could be charged with Forgery along with other fraud crimes. Another type of act that can bring about Forgery charges is the counterfeiting of money.
Money Laundering: One of the most serious fraud charges is Money Laundering because the financial transactions often cross state lines, which means that it can lead to both federal and state charges. A person commits a Money Laundering offense when they engage in any of kind of financial transfer that they know involves money obtained from criminal activity. The intent of a money launderer is typically to "wash" dirty money by moving it through a legal business.
It's very possible for you to be charged with multiple crimes in these cases since a lot of the charges overlap and can involve the same underlying act. If you are ultimately convicted of multiple charges, you could be sentenced concurrently so that the sentences are stacked one on top of the other. Additionally, if your white collar crime involved bank fraud, wire fraud, credit card fraud, mail fraud, or any other type of act that crossed state lines at any point, you could face both state charges and federal charges. If that happens, you may be subject to two trials in different courts, with two separate sentences imposed: one requiring you to serve time in state prison, and the other requiring you to serve time in a federal penitentiary.
How White Collar Crimes are Punished in NJ
The potential penalties and collateral consequences of a white collar crime conviction are severe enough that you definitely do not ever want to find yourself in that position. At the New Jersey state level, white collar crimes are typically classified as indictable offenses (felonies) and they are handled at the Superior Court level. First, the charges must go before a grand jury, which will have to issue an indictment against you before the case can proceed to trial. If the case does go to trial, you should not expect any leniency from the prosecutor or the judge. Some of the worst penalties and other consequences of a white collar crime conviction in NJ include prison, probation, monetary fines, restitution, and a criminal record. The specifics of these various penalties are explained in further detail below.
Imprisonment
The exact amount of prison or jail time that a defendant can be exposed to in a white collar crime case will depend on the degree of the charges. For example, a conviction or guilty plea on first degree charges could lead to a sentence of 10-20 years in prison. By contrast, a conviction on fourth degree charges could result in a sentence of up to 18 months in prison, with the possibility of a suspended sentence. In many theft and fraud cases, the degree of the charge is determined by the amount of money or value of property that was involved in the crime, with higher amounts leading to more serious criminal charges.
Probation
Some defendants are fortunate enough to avoid incarceration even when convicted of a white collar crime. Depending on the defendant's prior record and the circumstances of the case, it's possible that the judge may impose a probationary sentence which requires the defendant to report to a probation officer and meet certain other conditions. As long as the defendant stays out of any further legal trouble and does not violate the terms of their probation, they will essentially have their prison sentence "suspended." But even the slightest misstep can result in the judge revoking probation and ordering the defendant to serve the remainder of their sentence behind bars.
Fines
Sometimes, the most significant penalty handed down in a white collar crime case is the statutory fine imposed by the judge. Depending on the degree of the charge, this fine can be significant.
Restitution
A white collar crime conviction can also come with an order to pay restitution to the victim or victims. Given that the extent of financial harm caused by many white collar offenses is often substantial, the amount of restitution may actually exceed the amount of any monetary fines imposed.
Criminal Record
One of the collateral consequences of a white collar crime conviction is that it will leave you with a conviction on your criminal record. This could make it extremely difficult for you in the years ahead as you look to get a job because your potential employers will see that you were previously charged and convicted of a financial crime, defrauded a person or entity, forged important documents, or otherwise violated the law in a perceivably untrustworthy manner. Beyond that, having a felony conviction on your record could put you in a difficult position with friends and family members, not to mention banks who provide loans and mortgages, owners of rental properties, adoption agencies, and more.
Charged with a White Collar Crime? Call our Morris County NJ Attorneys Today
The harsh penalties for white collar crimes should make one thing abundantly clear: you need to talk to a knowledgeable white collar criminal defense lawyer as soon as possible and begin crafting a compelling defense against the charges. It is important to act quickly because you do not want to make any statements or admissions to law enforcement, prosecutors, or other authorities outside the presence of legal counsel. The fact is that white collar crimes are often strongly prosecuted in New Jersey, with multiple law enforcement agencies typically taking months to investigate and build a case before the accused is formally charged. Once you have been notified of a pending investigation and/or arrest, your attorney can help you build an equally strong defense approach and combat the allegations. Contact our respected white collar crimes attorneys for a free confidential consultation regarding your charges, potential penalties, and next steps in the criminal process. Contact (908) 336-5008 24/7.