Forfeiture of Weapons in Morris County Domestic Violence Cases
Restraining Order Defense Attorneys in Morristown, New Jersey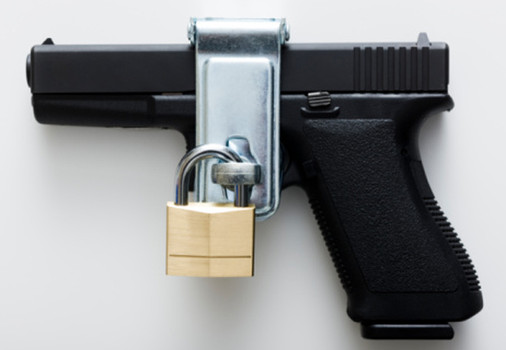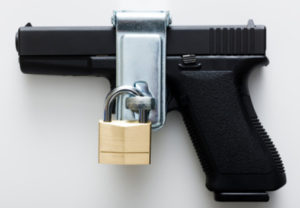 Even if you own a weapon that is legally registered in NJ, the State can confiscate your weapon. This is known as "forfeiture of weapons" in NJ, and it typically occurs in domestic violence cases after a Temporary Restraining Order (TRO) has been issued. Remarkably, the State is not required to meet any standard of proof when filing a motion for forfeiture of your weapon. This means that you will actually have to prove that you should get your gun back. Once the police take your gun, you are going to need an experienced Morris County NJ forfeiture of weapons lawyer to fight for the return of your gun.
The criminal defense lawyers at the Tormey Law Firm have successfully handled thousands of cases in municipal courts and superior courts throughout NJ, including courtrooms in Morristown, Dover, Mount Olive, Boonton, Parsippany, Roxbury, and Rockaway. Our attorneys place a special emphasis on weapons possession cases. One of our lawyers used to work in the firearms forfeiture unit at the Morris County Prosecutor's Office. Now, our team is on your side and fighting to get your guns back. If the State has seized your guns in connection with domestic abuse allegations, contact the Tormey Law Firm in Morristown at 866-949-6948 for immediate assistance and a free consultation about your case.
Forfeiture of Weapons and Domestic Violence in New Jersey
Under N.J.S.A. 2C:25-21(d), the Domestic Violence Act authorizes the police to take away weapons from the defendant in a domestic violence case. The police may also confiscate a person's firearm purchaser identification card or permit to purchase a handgun. If you have pending domestic violence charges, you are subject to:
Search. The police are authorized to search your house for weapons. In domestic violence cases, police officers do not always need a warrant to search for weapons inside your house.
Seizure. The police are allowed to seize any guns that they find in your residence.
Forfeiture. At the conclusion of the domestic violence proceedings, you may be required to forfeit your weapons to the State.
If the restraining order and domestic violence proceedings are eventually dismissed, you may be able to get your weapon back. However, this is not guaranteed. A court can still require you to forfeit your gun if it finds that forfeiture is in the best interests of public safety.
Contact Mount Olive Weapons Forfeiture Lawyers for Answers
The law entitles you to a civil hearing within 45 days of the seizure of your weapons in a domestic violence case. These hearings can be complicated because they are unrelated to any criminal charges that you may be facing. The lawyers at the Tormey Law Firm have experience representing clients in these hearings. We understand the nuances of NJ gun forfeiture hearings, allowing us to make strong arguments on your behalf. In past cases, we have successfully assisted clients in obtaining medical reports and psychological evaluations needed to get the prosecution to withdraw its forfeiture motion.
If you or a loved one has been charged with a New Jersey weapons offense or you had your weapons taken, do not delay in contacting an experienced criminal defense lawyer. The State enforces strict deadlines in forfeiture cases, so you need to speak with an attorney as soon as possible. You can reach the Tormey Law Firm anytime at 201-355-5385 or toll-free at 866-949-6948, or you can use the online contact form to schedule a no-cost consultation with a Morris County weapons defense attorney.