Forgery Lawyers in Morris County NJ
Defense Attorneys for False Documents in Morristown, New Jersey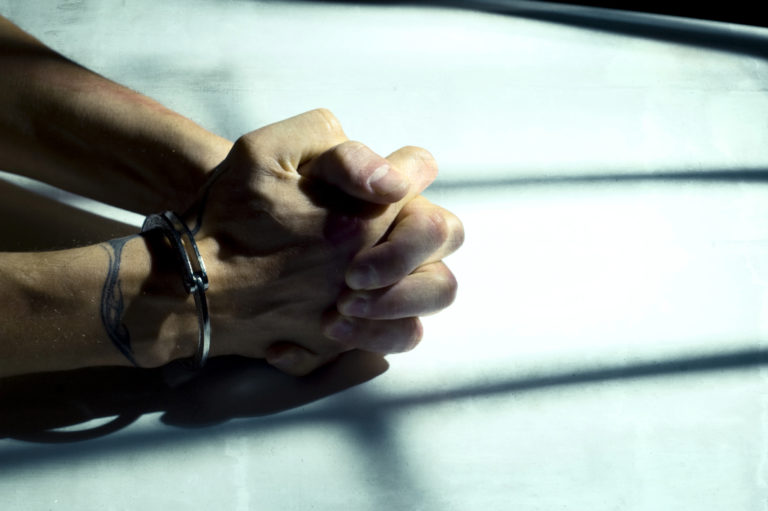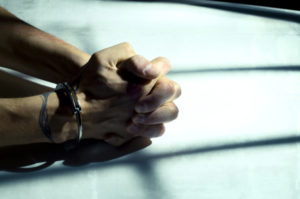 There are a host of criminal charges related to forgery in New Jersey. Unbeknownst to many, a person can be charged with forgery for altering another person's writing without their permission, presenting a document they know to be forged, or even possessing items considered "forgery tools." Due to the nature of these offenses, a person charged with forgery often facing companion charges for check fraud, credit card fraud, or identity theft. If you are accused of forgery in Morris County NJ, the consequences can be severe, including fines, jail time, and immigration consequences if you are not a U.S. citizen. For these reasons, it is essential to have an experienced criminal defense attorney who can fight to minimize or avoid the penalties associated with a forgery conviction.
At The Tormey Law Firm in Morristown, New Jersey, our practice is concentrated on criminal defense. With extensive experience in this area of practice, our skilled team of criminal defense lawyers has successfully defended numerous clients charged with theft and fraud offenses such as forgery, credit card fraud, check fraud, and prescription fraud in New Jersey. With offices located in the heart of Morris County, we appear in courts in Parsippany, Denville, Boonton, Rockaway, and surrounding communities on a regular basis. If you have been charged with creating a false document, altering documents, or another forgery offense, contact our Morristown office today at (908) 336-5008 for a free consultation.
Forgery in New Jersey: N.J.S.A. 2C:21-1
The New Jersey Statutes outline forgery charges in NJSA 2C:21-1, which includes Forgery and Related Offenses. According to this section, a person is guilty of forgery if, with purpose to defraud or injure anyone, or with knowledge that he or she is facilitating a fraud or injury to be perpetrated by anyone, the actor:
(1) Alters or changes any writing of another without his authorization;
(2) Makes, completes, executes, authenticates, issues or transfers any writing so that it purports to be the act of another who did not authorize that act or of a fictitious person, or to have been executed at a time or place or in a numbered sequence other than was in fact the case, or to be a copy of an original when no such original existed; or
(3) Utters any writing which he knows to be forged in a manner specified in paragraph (1) or (2).
Understanding Forgery Charges in NJ
In order to understand what forgery means in New Jersey, you must first know some important definitions. First, the term "writing" can apply to any printed document or method of recording information, money, coins, tokens, stamps, seals, credit cards, badges, trademarks, access devices, and other symbols of value, right, privilege, or identification, including retail sales receipts, universal product code (UPC) labels and checks. It also applies to any type of forged, copied or imitated check. Additionally, the term "utters" means to offer or present a forged writing in a manner that suggests it is authentic.
Taking these definitions into account, it is understandable that a person can be charged with forgery under a variety of circumstances. The offense itself can be broadly interpreted to include nearly any form of documentation or certificate of value. Moreover, forgery can involve creating the document, altering an existing writing, authenticating a writing that you know to be false, or transferring a document without authorization. The second key component of a forgery offense is the actor's intent. Notice that a forgery offense must be committed with the purpose to defraud or injure another person, or with knowledge that another person will be defrauded or injured as a result of the act.
Grading and Penalties for Forgery Offenses
The degree of a forgery charge is determined by the circumstances of the specific offense. Forgery can be classified as a third degree crime or a fourth degree crime, both of which are indictable offenses. Forgery is a third degree crime if the offense involves checks, money, securities, postage or revenue stamps, certificates or licenses issued by the government, New Jersey Prescription Blanks, stocks, bonds or other instruments representing interest in or claims against any property or enterprise, personal identifying information, or an access device. Forgery is also a crime of the third degree if the writing is or purports to be 15 or more forged or altered retail sales receipts or universal product code labels. Third degree forgery is punishable by between 3 and 5 years incarceration. Otherwise forgery is a crime of the fourth degree. Fourth degree crimes entail a maximum prison sentence of 18 months for those convicted.
Possession of a Forgery Device
As mentioned above, it is also a crime to possess an item that meets the criteria of a forgery device in New Jersey. According to  N.J.S.A. 2C:21-1(c), it is illegal to make or possess any any device, apparatus, equipment, computer, computer equipment, computer software or article specially designed or adapted to forge written instruments. You may have used the device, intended to use it, or permitted another to use it to forge any type of writing, including access devices and personal identifying information. Possession of forgery devices is a third degree crime which may result in a sentence to serve between 3 and 5 years in NJ State Prison.
Sometimes, a defendant faces multiple charges in connection with the same alleged offense. For example, using computer software to steal another person's credit card information online may lead to charges for identity theft, forgery, and possession of a forgery device.
Contact a Parsippany Forgery Defense Lawyer Today
If you have been arrested for forgery in Morris County or elsewhere in New Jersey, The Tormey Law Firm can help. Our experienced criminal defense attorneys are happy to answers all of the questions you may have about forgery charges and your specific forgery case. Simply contact our offices in Morristown anytime at (908) 336-5008 or contact us online for a free consultation.