Morristown Check Fraud Attorneys
Defense Lawyers for Writing Bad Checks in Morris County, New Jersey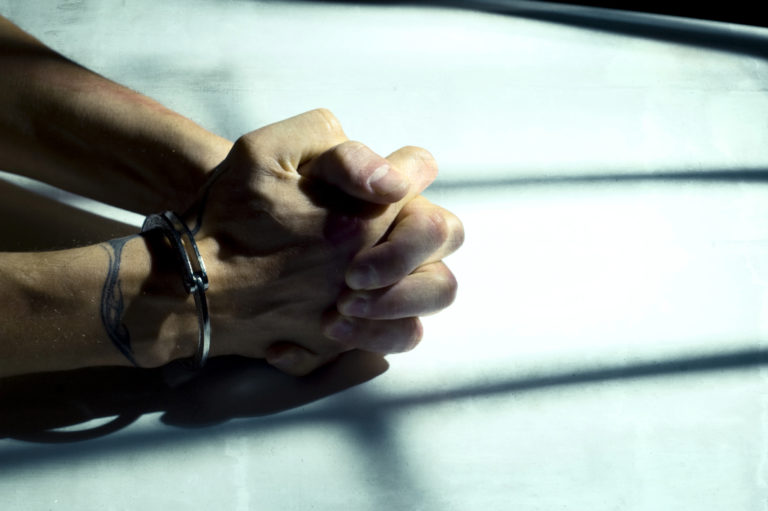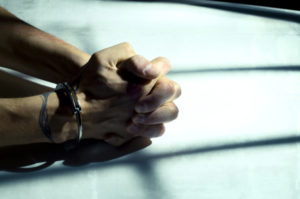 If you write or pass a bad check in New Jersey, the law considers this a serious crime. When a person writes a check to pay for something knowing the funds in their bank account can't cover it, this constitutes check fraud under New Jersey law. Sometimes, these cases arise from a simple misunderstanding. Unfortunately, a conviction for passing bad checks can spell long-term consequences, including a criminal record. Worst yet, check fraud charges are often accompanied by companion charges for other theft and fraud crimes. If you have been charged with writing bad checks in New Jersey, it is important to seek help from an experienced criminal defense attorney.
The Tormey Law Firm is a team of talented criminal defense lawyers who have the knowledge and experience to beat check fraud charges in court. Our team includes a former Morris County Prosecutor who uses his previous experience on the other side of the criminal justice system to build the most effective defenses for our clients. Additionally, our firm's founder, Travis J. Tormey, has been recognized among the Top 100 Trial Lawyers by the National Trial Lawyers Association. When you are accused of writing a bad check in Rockaway, Madison, Parsippany, Boonton, or elsewhere in Morris County, New Jersey, we fight to achieve the best possible outcome. For more information and a free consultation about your check fraud case, contact our office in Morristown at 908-336-5008.
New Jersey Check Fraud Law: N.J.S.A 2C:21-5
The New Jersey Criminal Code explains check fraud offenses in section N.J.S.A 2C:21-5. The Statute Provides:
§ 2C:21-5 Bad Checks.
A person who issues or passes a check or similar sight order for the payment of money, knowing that it will not be honored by the drawee, commits an offense as provided for in subsection c. of this section. For the purposes of this section as well as in any prosecution for theft committed by means of a bad check, an issuer is presumed to know that the check or money order (other than a postdated check or order) would not be paid, if:
a. The issuer had no account with the drawee at the time the check or order was issued; or
b. Payment was refused by the drawee for lack of funds, or due to a closed account, after a deposit by the payee into a bank for collection or after presentation to the drawee within 46 days after issue, and the issuer failed to make good within 10 days after receiving notice of that refusal or after notice has been sent to the issuer's last known address. Notice of refusal may be given to the issuer orally or in writing in any reasonable manner by any person.
What are the Penalties for Writing Bad Checks in New Jersey?
The amount of the check is the primary factor when determining the degree of a check fraud charge in New Jersey. Specifically, if the amount of the check or money order is less than $200, this is considered a disorderly persons offense. A disorderly persons offense is similar to a misdemeanor and is punishable by up to 6 months in the county jail and a fine of up to $1,000. If the check or money order is for between $200 and $1,000, this is a fourth degree crime, punishable by up to 18 months in NJ State Prison and a fine of $10,000. If the check fraud charge involves a check or money order for $1,000 or more but less than $75,000, this is a third degree crime which exposes the defendant to between 3 and 5 years in prison and a $15,000 fine. Lastly, writing a bad check worth $75,000 or more is a second degree crime. In New Jersey, second degree crimes may entail a prison sentence between 5 and 10 years and a fine of up to $150,000 for those convicted.
First time offender, charged with check fraud, am I going to jail?
Most likely the answer is no. In fact, you may be eligible for a first time offender program which can not only keep you out of jail but also keep this charge off of your permanent record. If you are charged with check fraud in Municipal Court, as a disorderly persons offense for less than $200, you are eligible for a first offender program known as a conditional dismissal. The Court will place you on probation for one (1) year and, if you successfully complete the probation, the charges will be dismissed. If, on the other hand, you are facing a 3rd or 4th degree felony for check fraud, you are eligible for a diversionary program known as Pre-Trial Intervention (PTI). Again, the court will place you on probation for a period of 6 months to 3 years and if you comply with your conditions of probation they will dismiss the charges against you. On a 2nd degree check fraud charge, you may be able to get PTI but it could be difficult because that is a serious charge. You are facing 5-10 years in prison and it is presumed that you'll be sentenced to prison if you are convicted even on a first time offense. So, only on a 2nd degree bad check charge do you need to be seriously concerned about jail time if you are a first time offender.
Speak with a Boonton Bad Checks Lawyer
Being accused of writing bad checks can effect much more than your credit score. When your future is on the line with a check fraud case in Morris County or elsewhere in New Jersey, you need to protect yourself. Our skilled criminal defense attorneys have the knowledge and experience to defend your innocence. Contact our Morristown office today at 908-336-5008 or online for a free consultation.