Morris County NJ Drug Charges Lawyer
Drug Crime Defense Attorneys with Offices in Morristown, New Jersey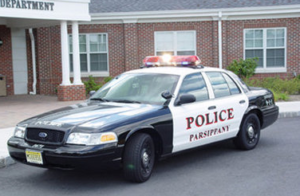 In New Jersey, law enforcement officials aggressively pursue drug offenders and prosecutors do not hesitate to seek maximum penalties against persons convicted of drug crimes. Often, these law enforcement officials and prosecutors make little distinction between high-level heroin manufacturers and low-level users of small amounts of marijuana. If you have been arrested for any drug offense in New Jersey, you need a skilled and aggressive criminal defense attorney acting on your behalf.
The Tormey Law Firm is comprised of aggressive drug defense lawyers who have extensive experience handling drug crimes in Morris County courtrooms. Our trial team includes an active Morris County municipal prosecutor, which gives us a unique advantage when negotiating with the other side. Additionally, Travis J. Tormey, our firm's founding partner, has a lengthy track record of successfully defending clients charged with a wide variety of drug offenses. In fact, Mr. Tormey received the AVVO clients choice awards in 2013 and 2014. He was also named one of the Top 10 Criminal Defense Attorneys Under 40 In New Jersey in 2014 by the National Academy of Criminal Defense Attorneys. He was also heralded as one of the Top 40 Attorneys Under 40 in the Nation in 2014 by the National Trial Lawyers Association.
Drug Charges Defense Lawyers in Parsippany NJ
Our criminal defense attorneys have extensive experience handling all drug offenses in Morris County NJ including:
Our drug defense attorneys have developed a series of advanced defense strategies based on years of experience researching police search and seizure techniques. We will review every aspect of your arrest to determine whether your constitutional rights were violated. If law enforcement confiscated drugs during an illegal traffic stop or in the course of conducting an illegal search of your premises, we will seek to get the evidence thrown out in court and the charges against you dismissed.
Even if there are no suppression issues in your case, our attorneys will always seek to resolve your drug charges so that you can avoid the most serious penalties. If possible, Mr. Tormey may be able to help you avoid jail time by getting you admitted into a diversionary program such as Drug Court or Pre-Trial Intervention (PTI). If you qualify for one of these diversionary programs, the charges against you could be reduced or even dismissed entirely upon successful completion of the program.
If the case goes to trial, you can rest assured that our trial attorneys are battle-tested and prepared to fight for you in the courtroom. Our drug defense lawyers have a proven track record of getting wins in Morris County courtrooms.
Contact a Madison NJ CDS Charges Lawyer for a Free Consultation
If you are facing drug charges in Morris County, do not wait to contact us for a free consultation and case evaluation. You can call us at 201.355.5385 or toll free at 866.949.6948, or you can use the online contact form.