Understanding Probable Cause Search & Seizure Law in New Jersey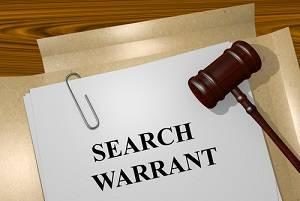 "Probable cause" is a legal term that applies to criminal searches, seizures, and even pressing formal criminal charges in New Jersey. The concept originates from the Fourth Amendment, which explicitly requires that warrants cannot be issued unless there is probable cause for a search of your personal belongings or home. Probable cause is a big part of criminal law proceedings because it serves as a protection against violations of your fundamental right to privacy. Many aspects of a criminal law proceeding can be challenged if an officer does not have probable cause. When that happens, an experienced New Jersey criminal defense attorney can be an invaluable resource.
The team at The Tormey Law Firm includes former New Jersey prosecutors and seasoned criminal defense lawyers who have a thorough command of New Jersey law regarding probable cause and related search and seizure issues. To find out more about the probable cause requirement and how it may apply in your criminal case, contact us anytime at (908) 336-5008 for a free consultation. With offices in Morristown, we represent clients throughout Morris County and New Jersey including in Mount Olive, Denville, Dover, Parsippany, Roxbury, Jefferson Township, and Rockaway.
Probable Cause Explained
Police officers in New Jersey must meet a minimum standard before carrying out specific actions. When the police have "probable cause," they have a reason to believe that you have committed a crime or that you have information or evidence about a crime. They may also think that evidence is located in your home, in your vehicle, or on your person.
The reason that police believe a crime has been committed or that your property contains evidence must be more than a mere hunch or suspicion. Instead, it must be based on the facts or circumstances that are known at the time of a stop, search, or seizure.
When Probable Cause Matters in NJ Criminal Cases
The concept of probable cause touches several aspects of New Jersey criminal law. Specifically, an officer must have probable cause in the following situations:
To perform a vehicle stop
To search someone's person, possessions, or vehicle
To get a warrant to search a person's home or belongings
To make an arrest
To charge an individual with a crime
Essentially, probable cause prevents officers from invading your privacy without a legitimate reason.
Probable Cause & Warrants
When an officer wants to potentially violate someone's rights to privacy or other freedoms, they may need a warrant from a judge first. The process of getting a warrant forces the officer to set out why they think they should be able to seize property, search someone or something, or make an arrest. The judge will determine whether there is probable cause and, if there it exists, sign off on the warrant.
In many situations, a warrant is not required to perform a search or conduct a stop. However, an officer may still need probable cause.  Even if an officer makes an arrest or conducts a search without a warrant, he or she will still need to show probable cause after the fact in order to charge a person with a crime. The prosecution will also need to demonstrate probable cause in order to successfully prove their case beyond a reasonable doubt.
In some "short detentions," such as many traffic stops, the officer only needs a "reasonable suspicion" that a crime has occurred or is about to be committed. These stops are generally only used when the officer wants to do additional investigation. They must be short in nature and cannot be overly intrusive. For example, the officer may ask you a few questions during a traffic stop but if they want to search your car, they need to have probable cause to do so. The odor of marijuana is one of the most common types of probable cause used in criminal cases arising from traffic stops in New Jersey.
What if the Officer Didn't Have Probable Cause?
When an officer makes a stop for no valid reason or conducts a search without probable cause, it opens the door for getting the evidence obtained from a search or seizure deemed inadmissible. In some situations, evidence from an invalid search can be thrown out, meaning it cannot be used against you in a court of law, which completely undermines the prosecution's case. This is particularly true in situations that involve drug possession charges for marijuana, heroin, cocaine, MDMA, and prescription drugs, as well as unlawful gun possession and weapons charges.
Charged after a Search in Morris County NJ
If you feel that an officer stopped or searched you for no legitimate reason and you or your loved one is facing criminal charges because of it, it may be used as an effective defense in your criminal case. Contact the experienced Morris County criminal defense lawyers at The Tormey Law Firm at (908) 336-5008 for more information about your rights and legal options.