Police Officers in Morris County Will Have Zero Tolerance for Motorists Who Violate Seatbelt Laws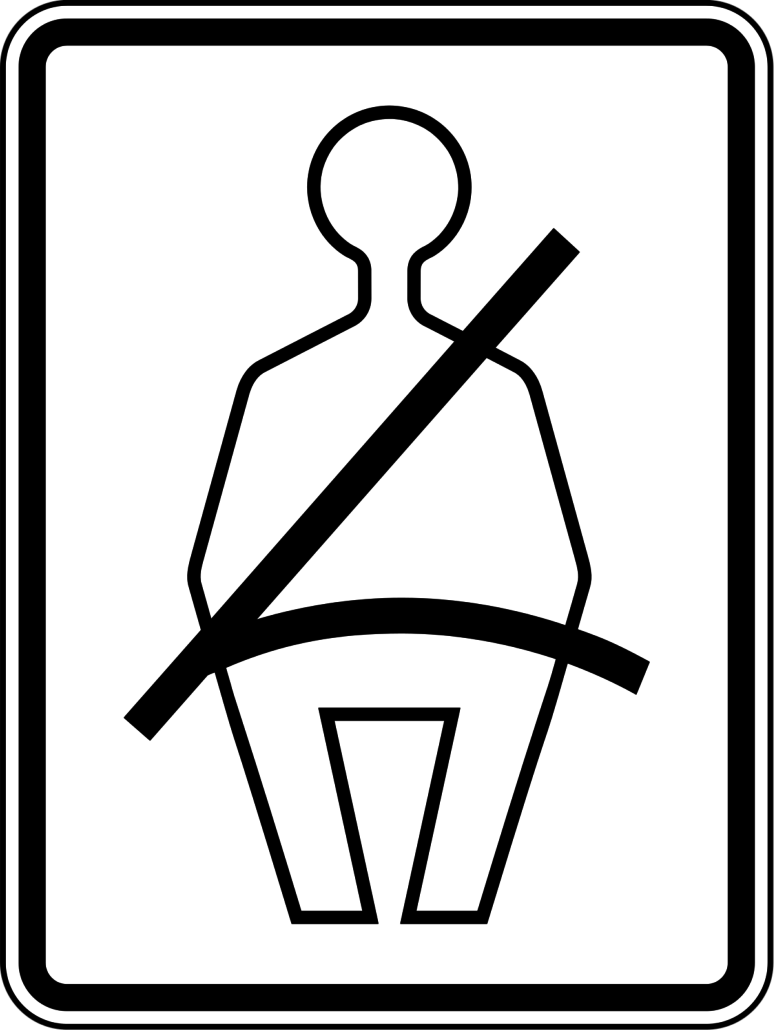 Morris County police departments will be targeting motorists who fail to wear seatbelts, starting today and running through June 3. This is part of the annual "Click It or Ticket" campaign in New Jersey. The campaign calls for police officers in Morris County and elsewhere in NJ to hand out extra traffic tickets to violators of state and local seatbelt laws. The hope of NJ law enforcement officials is that a zero-tolerance policy for seatbelt violations will lead to fewer violations and a reduction in the number of severe injuries sustained in traffic accidents.
As part of the campaign to reduce traffic accidents and crack down on violators of NJ seatbelt laws, the New Jersey Division of Highway Traffic Safety (DHTS) is utilizing social media. The DHTS posted a message on the agency's official Twitter account: "Seatbelts are the most important safety feature in your car, and are there for a reason – they could be the difference that saves your life in a crash. Click it or ticket!" In fact, the DHTS indicated that motorists who wear a seatbelt are 75% more likely to survive an auto accident than those who do not wear a seatbelt.
Speeding Tickets and DWI Charges in Parsippany, New Jersey
Statistics show that around 94 percent of NJ drivers and passengers do wear their seatbelts while riding in motor vehicles. However, those who fail to buckle up run the risk of being catastrophically injured if they are involving a car crash. That's why New Jersey police officers have focused on encouraging motorists to "click it" when it comes to their seatbelts. The annual "Click It or Ticket" campaign is a big part of the overall strategy to combat seatbelt violations and serious traffic accidents. Last year, NJ police officers issued nearly 17,800 tickets during the two-week campaign, with New Jersey State Police troopers handing out more than 4,000 of those traffic tickets. Additionally, police also issued 6,363 citations for speeding and arrested 976 motorists for Driving While Intoxicated (DWI) over the course of the 2017 campaign.
The eight Morris County police departments involved in the DHTS seatbelt campaign are in Chatham, Denville, Harding, Kinnelon, Morris Plains, Netcong, Parsippany-Troy Hills, and Rockaway, NJ. A total of 173 law enforcement agencies in Bergen County, Essex County, Sussex County, Warren County, and every other county in NJ will also be participating in the "Click It or Ticket" campaign. The local police departments that will be looking for seatbelt violators in the days and weeks ahead include departments in Paramus, Lodi, Teaneck, Belleville, Irvington, Millburn, Montclair, Stanhope, and Hackettstown, New Jersey. Most of the departments participating this year will get a $5,500 grant from the state.
Contact an Experienced Morristown Traffic Ticket Attorney Today
Have you been cited for speeding, reckless driving, failing to wear a seat belt, or some other traffic offense in Morris County, NJ? Then you need an experienced Morristown traffic lawyer on your side and helping you to avoid points on your license. Contact Morris County traffic attorney Travis Tormey today.
Related Blogs: