Randolph, NJ Man Charged with Burglary & Theft for Allegedly Stealing Minibikes and Selling at Discount to Morristown Pawnshop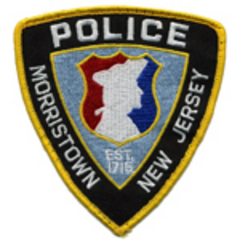 A Randolph, NJ man was recently arrested after he allegedly stole nearly $5,000 worth of minibikes and skis and then sold the stolen items to a pawnshop located in Morristown, New Jersey. The suspect is 32-year-old Lennon J. Freed, a resident of Randolph in Morris County, NJ. According to authorities, Freed burglarized two Mendham Borough stores in early September 2017 and stole expensive minibikes and skis. He then reportedly took the stolen merchandise to Perfect Pawn, a pawnshop on Speedwell Avenue in Morristown, and sold them for just $165. Detectives with the Mendham Borough Police Department and the Morristown Police Department investigated the burglaries and tracked the stolen goods to the Morristown pawnshop. The investigation reportedly turned up shop receipts showing that Freed sold a total of seven items one day and nine items the next day. It is believed that most of what Freed sold to the pawnshop came from the burglaries in Mendham, NJ.
Although it did not take long for law enforcement to identify Freed as the main suspect in the burglary and theft case, capturing him was another story entirely. Prosecutors charged Freed with multiple crimes in September 2017, but he was not brought to justice until just recently. Despite having a warrant out for his arrest, Freed did not come into contact with police until recently – when he turned himself in to Morristown authorities.
Prison Time for Felony Theft Charges in Morris County, NJ
Now that Freed is in police custody, he will have to answer multiple criminal charges. According to court records, Freed has been charged with theft of movable property and two counts of burglary. Given that the retail value of the items Freed allegedly stole exceeds $500, he is likely to face third degree theft charges. Sometimes, when a person is accused of stealing items valued at less than $200 in NJ, they are able to avoid being charged with a felony and instead face disorderly persons offense charges. (This usually happens in shoplifting cases.) In this case, however, Freed has been charged with felony theft and could be subject to prison time if convicted. That's because a third degree crime is punishable by a sentence of 3-5 years in New Jersey State Prison. Additionally, Freed could be required to pay restitution to the victims for the value of the stolen goods.
Charged with Theft in Morristown, NJ? You Need an Aggressive Criminal Attorney Defending You
Don't take any chances when it comes to your freedom. If you've been arrested and charged with a theft or fraud offense in Morristown, Parsippany-Troy Hills, Dover, or anywhere else in Morris County, NJ, you need to speak with experienced NJ criminal defense lawyer Travis Tormey. Attorney Tormey can help you fight the charges and avoid the harshest punishments. Contact him today.
Related Blogs: