Custody Decisions Are Crucial to Your Family's Future and The Stakes are Much Higher when You Have Criminal Charges or a Criminal Record in New Jersey.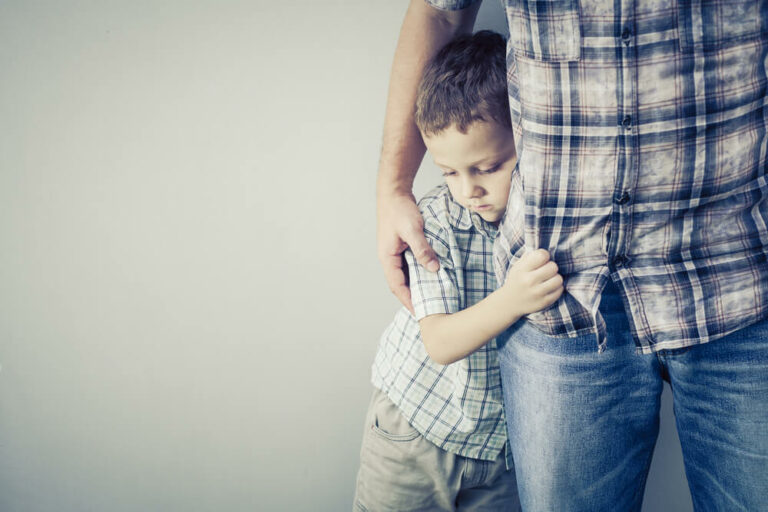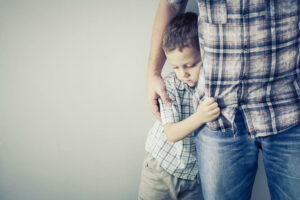 Child custody decisions are taken very seriously in New Jersey Family Court. The courts prefer that the parents have joint legal custody, giving both parents the right to participate in decision-making regarding the child's health, education, and overall welfare. Unfortunately, that may not always be the case. The court must protect the child from any possible abuse or neglect, which may mean giving one parent sole custody. Living in an abusive environment can mar a person's psyche into adulthood. Anxiety caused by an unsafe home environment can have a catastrophic effect on a child's academic performance and socialization skills. Child victims of neglect or abuse frequently become bullies, lashing out at anyone for any reason. Careful, informed decisions regarding child custody are paramount to protecting the child's interests. A criminal history can impact child custody rulings in New Jersey family courts, but its influence is complex and challenging to predict.
To safeguard your interests with pending criminal charges and a custody case, it's vital to consult with our experienced Morris County criminal defense attorneys who can guide you through the criminal justice process and address your concerns. We do everything in our power to get the case against you dismissed so that you can move on with your life and present your parental fitness in the best light when it comes to child custody. Contact us for a free consultation at 908-336-5008.
Is a Criminal Record Enough to Lose Custody of Your Child in New Jersey?
The New Jersey Family Court's predominant concern is whether the decisions made by the court are in the child's best interests. A criminal record by a parent can be compromised if the court feels the child's safety would be at risk when in the parent's custody. This could lead the court to grant the parent visitation, with the possibility of only supervised visits. In some cases, visitation is denied altogether. A criminal record isn't always enough to prevent a parent from having custody of their child.
The court will always put the child's rights and best interests above parental rights. The court's goal is to protect the child by all means necessary. A review of the alleged offenses will determine if the circumstances warrant a change in custody. For example, if one parent is incarcerated awaiting trial, partial custody may be granted temporarily to a family member who can help the other parent with the child. Charges involving weapons, assault, domestic violence, neglect, sex offenses, and drug offenses may mean a suspension of custody until the case is decided. But if it is a disorderly persons charge or something minor such as unpaid traffic tickets, the court probably won't consider any changes in custody.
Having a criminal record does not necessarily make having custody of your child impossible. The court will examine all the facts and weigh the evidence carefully before deciding. It will base its decision on the child's best interests: their mental, emotional, and physical well-being. It prefers children to have a relationship with both parents, but they will not sacrifice stability at home or the child's safety to grant it.
Critical Questions for Custody when a Parent Has a Criminal Case in NJ
The court analyzes the details of the offenses before deciding. One of the factors considered is the nature of the offense. Was it violent? Were illegal weapons or substances involved? Domestic violence, assault, and sex crimes also put a parent's chance for custody of their child in doubt. Another is the victim of the offense. If a parent is convicted of theft for stealing packages from people's front porches, there could be many victims, but the harm done to each is minimal, and the loss can be recouped through restitution payments. It is doubtful they would lose custody of their child for being a porch pirate. Conversely, victims who are physically harmed or threatened could mean the perpetrator's rights to child custody may be altered.
Any crimes committed against children will radically change the parent's rights to custody. The age of the conviction will also be taken into account. If the crime committed was an incident that took place in the parent's early 20s, was non-violent, and occurred a decade before the birth of their child, it is doubtful that it will affect their ability to have custody of their child. However, suppose there were more recent convictions demonstrating a complete lack of judgment or concern for the welfare of anyone. In that case, the court will probably remove the child from custody or visitation until the parent is no longer deemed unfit.
Lastly, the court evaluates the frequency with which the crimes are committed and the nature of the sentences for those crimes. Suppose a parent has multiple convictions and extended sentences, whether or not the crimes are weapons-related or involve drugs or violence. In that case, the court may be worried about the stability of the household, with a parent who is going to jail through a revolving door. The instability it causes creates an indelible impression on the heart and mind of a child.
A Practical Example of How NJ Law Works
Kristi has three children under five, whom she shares with her ex, Manuel. She has been arrested for  3 DWIs and driving on a suspended license. Twice, she was found passed out in her car with the children in their car seats, crying and frightened. The court insisted that she take parenting classes, attend an inpatient treatment center, and attend 90 Alcoholics Anonymous meetings in 90 days. She was required to submit random drug tests as well.   She was put on probation for a total of three years. Sole custody of the children was given to Manuel. Kristi was granted supervised visits after having completed her treatment and 90 meetings. Once she finished her parenting classes, she was allowed regular, unsupervised visits.
Managing Specific Criminal Convictions in Child Custody Matters
Some criminal convictions concern the family court more than others. Domestic violence, for example, can have a tremendous negative impact on children. A court will take a conviction for domestic violence very seriously, even if the incident involves someone who is no longer in the picture. Suppose there are other convictions for crimes related to domestic violence charges, such as stalking, threats of bodily harm, destruction of personal property, or ignoring a restraining order. In that case, a judge will be hard-pressed to grant full custody without requiring further investigation, anger management classes, and parenting classes.
Violent crimes such as assault, aggravated assault, and terroristic threats show a propensity for bad decision-making and violence. If one is a danger to others, they could be a danger to their child. Long prison terms, as seen for these offenses, create a volatile environment for children who either don't know or have rarely seen their parent.
Drug crimes such as possession of fentanyl, methamphetamine, heroin, and cocaine,  intent to distribute illegal substances, or confection of those substances can risk a parent's rights to child custody. When a parent has a history of abusing or selling narcotics, the court has a myriad of concerns. Drugs or paraphernalia in the home can kill a child or severely harm them. An adult in an altered state cannot care for their child, which could be classified as neglect. In terms of drug distribution, typically, there are multiple visits by possibly dangerous strangers coming by to make a purchase. Where there are drugs, there are weapons to protect the distributor or held by someone else to steal their wares.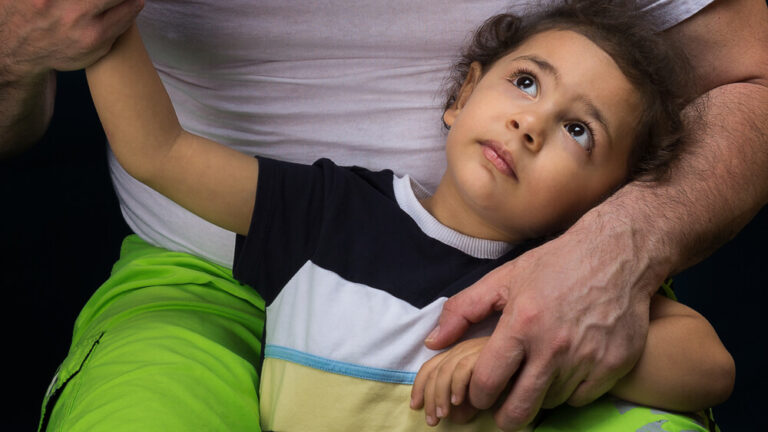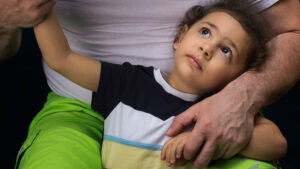 Child endangerment is a broad category that includes crimes such as physical abuse, exploitation, failure to give care, sexual abuse, and willful abandonment. Convictions for crimes of this nature can mean a complete revocation of all parental rights by the court.
Lastly, possession or distribution of illicit photos of minors or other sex crimes such as sexual assault or lewdness will be interpreted as a threat to a child's well-being. Child pornography convictions typically prohibit contact with minors. There is a presumption against allowing a parent convicted of sexual assault to have custody of their child, and all visits will likely be supervised.
Assessing Parental Fitness in Child Custody Determinations
The court usually assumes a parent is fit and able to provide the minimum standard of care as long as there is no evidence to the contrary. Parental Fitness Assessments combine a comprehensive evaluation of the parents conducted by psychologists and a review of the criminal, medical, and court records. Interviews, home observations, observations of parent-child interactions, and a review of the home to ensure the minimum safety standards are adhered to. The purpose of the assessment is not to find fault, if not to bolster the parent's position in their desire to have custody of their child, when possible.
Talk to a Defense Lawyer if You Have a Criminal Conviction or Pending Charges That May Impact Child Custody in Morris County, NJ
Custody agreements aren't based on what the parents may want. The court considers a plethora of factors in its investigation as to how the child's best interests will be met. Frequently, the court has to make difficult decisions. We know how difficult child custody situations can be. We have the experience and determination to help you pursue the best possible resolution of your criminal case in order to have custody of your child in Rockaway, Hanover, Florham Park, Madison, Parsippany, Jefferson, Morristown, and throughout Morris County.
A criminal conviction doesn't have to prevent you from having custody of your child. The courts look at many factors before deciding, and frequently, there will be opportunities for you to take steps to improve your viability as a parent before that decision is made. Ideally, your aim should be to get any criminal charges that have been filed against you dismissed. If you have already been convicted, assessing your eligibility and applying for an expungement may be the best route for you. Once they are completed, the court's decision may improve. It is a complex process and one you don't want to do alone. Let our trusted, seasoned criminal defense attorneys fight on your behalf to handle a criminal or DWI matter and let your children continue to be an integral part of your life. Call us today at 908-336-5008. Don't let another minute go by. Children grow up fast and your criminal case doesn't have to impact you or them. It's important to act now.