Police Search for Man Who Allegedly Posed as Cab Driver and Robbed Fare in Hackettstown, NJ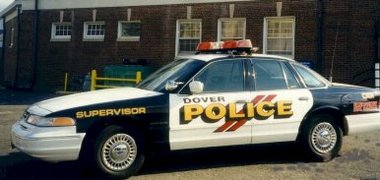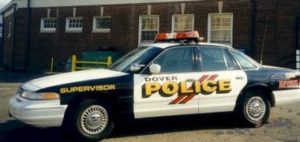 Morris County and Sussex County law enforcement are trying to catch a man who allegedly pretended to be a taxi driver and then robbed someone who got into his vehicle. The incident occurred after 2:00 a.m., with the suspect reportedly picking up the victim outside a restaurant in Dover, New Jersey. According to authorities, the suspect posed as a cab driver with the intent of luring someone into the car. The victim hailed a cab in Dover and requested a ride to Hackettstown in Sussex County, NJ.
The "cab ride" went smoothly until the motor vehicle arrived at a Quick Chek located at 146 Mountain Avenue in Hackettstown. At that point, the suspect allegedly pointed a silver handgun at the victim and demanded that he hand over his wallet. The victim gave the suspect an unspecified amount of money and then exited the vehicle.
The suspect drove off and the victim dialed 911 to alert Hackettstown police, which dispatched officers to the area. By the time police arrived at the scene, however, the suspect was already gone. Now Hackettstown detectives and Sussex County Prosecutor's Office detectives are working with law enforcement departments in Morris County to investigate the theft crime and determine the identity of the robber.
Armed Robbery in New Jersey: Theft Charges & Criminal Weapons Charges
The suspect in the Dover armed robbery case has been described as an "older male" who is tall and Hispanic. He reportedly drove the victim in a silver Ford Crown Victoria or Mercury Grand Marquis. The vehicle did not have any type of taxi business logo on the side. At this time, detectives have not identified the robbery suspect.
If the suspect is eventually apprehended, he would likely face very serious criminal charges for armed robbery and possession of a weapon for an unlawful purpose. The robbery charges would carry the most severe penalties. As set forth by N.J.S.A. 2C:15-1, robbery is a first degree felony when the offender attempts to kill anyone, purposely inflicts or attempts to inflict serious bodily injury, or uses a deadly weapon such as a handgun or a knife. (Robbery is ordinarily classified as a second degree felony under New Jersey law.) In the Hammonton armed robbery case, the suspect allegedly threatened the victim with a handgun. As a result, the suspect would almost certainly be charged with a first degree felony and face 10-20 years in NJ State Prison if ultimately convicted.
Contact Morris County Criminal Defense Attorney Travis Tormey If You've Been Charged with Armed Robbery
Armed robbery is one of the most serious crimes in the New Jersey Criminal Code – and it carries significant penalties. That's why anyone arrested for armed robbery, or any other violent theft crime, in Morris County, NJ should speak with a qualified criminal defense lawyer as soon as possible. Travis J. Tormey is an experienced criminal attorney who represents clients charged with robbery in Morris County, Sussex County, and Warren County, New Jersey. Contact Attorney Tormey now to discuss your options.