Morristown Man Arrested After He Allegedly Robbed Victim Outside Wells Fargo Bank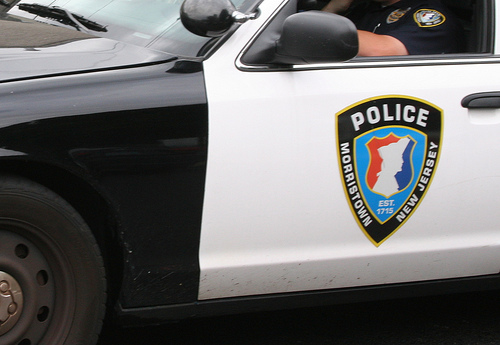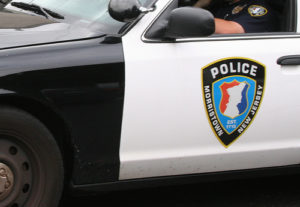 A Morristown man faces numerous criminal charges after he allegedly committed a carjacking outside a local bank. The suspect is 37-year-old Michael Conway, a resident of Morristown in Morris County, New Jersey. According to law enforcement officials, Conway used a handgun to hold up a victim in the parking lot of the Wells Fargo Bank located on Ridgedale Avenue in Morristown, NJ. Shortly after the victim pulled his motor vehicle into the bank parking lot at around 5:40 p.m., Conway reportedly approached the car on foot. Conway then allegedly claimed to have a firearm and threatened to shoot the driver unless he handed over cash.
However, authorities said that Conway wasn't satisfied with just getting the victim's money. After the victim handed over his wallet, Conway allegedly told the victim to get out of the car. Conway then allegedly got into the car and drove off with both the victim's cash and the victim's motor vehicle.
The Morristown Police Department and the Morris County Prosecutor's Office worked together on the investigation into the theft crime and eventually located the stolen vehicle. An arrest warrant was issued for Conway a short time later. Morristown cops then found Conway and placed him under arrest without incident.
Severe Penalties for Carjacking Offenses in Morris County, NJ
Conway has been charged with numerous crimes: carjacking, robbery, and auto theft. At this time, Conway has not been charged with any weapons offenses because authorities have not determined whether he actually possessed a firearm during the alleged theft crime.
The most serious charge in this case is the carjacking charge, which is classified as a first degree felony under N.J.S.A. 2C:15-2. Moreover, the statute classifies carjacking as a special kind of first degree crime that carries enhanced penalties. While most first degree offenses can result in a maximum punishment of 20 years in New Jersey State Prison, carjacking can lead to a sentence of 30 years in state prison because it is considered a particularly dangerous violent crime.
After being identified, apprehended, and arrested, Conway was taken to Morristown police headquarters for processing. He was later transferred to the Morris County Correctional Facility in Morristown, NJ, where he is being held in advance of a bail hearing. Depending on the outcome of a detention hearing in Morris County Superior Court, it's possible that Conway will be ordered to remain behind bars until his criminal case is resolved. That's because new bail guidelines in New Jersey call for defendants accused of violent crimes to stay in jail while their criminal charges remain pending.
Contact an Aggressive Criminal Defense Attorney in Morristown, New Jersey
The Tormey Law Firm is a legal team that defends clients against criminal charges for carjacking, robbery, and auto theft in Morristown, NJ. If you have been arrested and charged with a crime in Morristown, our experienced criminal defense lawyers can help you fight the charges and avoid jail time. Contact us today to schedule a free consultation about your case.