Morris County Fentanyl Defense Lawyers
Fentanyl Possession, Distribution, and Other Offenses in New Jersey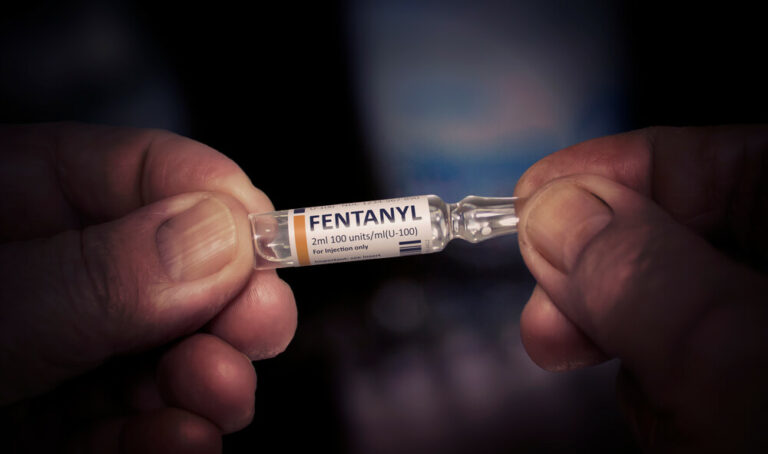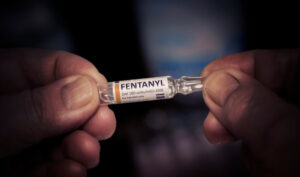 Fentanyl is a synthetic opioid—a category of depressant drugs that include morphine, oxycodone, and heroin. Originally created for medical pain relief, the illicit use and abuse of opioids has led to an addiction crisis in the U.S. and, according to the Centers for Disease Control, more than 50,000 deaths in 2019 alone. Fentanyl is estimated to be 50 times more powerful than heroin. This drug, which is also used as an elephant tranquilizer, is now being used as a cheap alternative to heroin. Those suffering from heroin addiction may seek out fentanyl as a cheaper option or unknowingly consume fentanyl-laced heroin.
The rise in fentanyl being produced in China and Mexico and then smuggled into the U.S. correlates with a sharp increase in opioid overdose deaths in recent years. With devastating effects on individuals, families, and communities, possession and distribution of (or intent to distribute) fentanyl is severely punished in New Jersey.
If you have been charged with Fentanyl related offenses, either Possession or Distribution, in Morris County, NJ, our aggressive team of drug defense attorneys can provide defense options to avoid or reduce the steep penalties for these offenses. Don't hesitate to contact our Morristown criminal law office to discuss your situation with one of our lawyers. We have stood for clients facing fentanyl charges and other crimes involving prescription drugs and other controlled dangerous substances in Madison, Boonton, Dover, Denville, Kinnelon, Roxbury, Chatham, Netcong, and throughout the Morris County area. Contact us at (908)-336-5008 today to set up a free and confidential consultation.
Potential Hazards Associated with Fentanyl and Fentanyl-Laced Drugs in NJ
Heroin is not the only drug that can be laced with fentanyl. Fentanyl has also been found in cocaine and counterfeit drugs, leading individuals to die from overdoses without even knowing they were consuming fentanyl. Fentanyl is such a powerful depressant drug (up to 100 times more potent than morphine) that even a small amount or small miscalculation in dosage can cause respiratory distress, overdose, and death. Symptoms of fentanyl overdose include extreme drowsiness, blue lips or fingertips, very shallow breathing, distressed breathing, pupils that are the size of pinpoints, and loss of consciousness. Immediate emergency treatment is required if an individual is experiencing any of the above symptoms of fentanyl overdose. While overdose is often fatal, patients can be treated with CPR, the administration of Narcan, and oxygen support.
Legal Implications of Possessing Fentanyl in New Jersey
In New Jersey, knowingly possessing any amount of fentanyl, no matter how small, is a third degree indictable offense under N.J.S.A. 2C:35-10a(1). If convicted, you may face up to 5 years in prison and be ordered to pay fines of up to $35,000. If you have 5 or more dosage units in your possession, you may also be charged under N.J.S.A. 2C:35-10.5, which can carry an additional sentence of 18 months in jail.
Possible Consequences for the Sale, Distribution, or Possession with the Intention to Distribute Fentanyl
Potential penalties increase significantly if you are accused of selling, distributing, or possession with the intent to distribute fentanyl. If you are charged with selling, distributing, or possessing with intent to distribute less than half an ounce of fentanyl, it is a third degree offense also punishable with up to 5 years in prison; however, the fines increase from $35,000 for a possession only charge to $75,000 if you sold or distributed the fentanyl, or if the prosecution proves that you had an intent to do so.
Selling, distributing, or possessing with the intent to distribute at least a half an ounce but less than five ounces of fentanyl is a second degree offense. If convicted, this offense is punishable with 5 to 10 years of prison time and up to $150,000 in fines.
Those who are convicted of selling, distributing, or possessing with the intent to distribute five ounces or more of fentanyl are guilty of a first degree offense, punishable by 10 to 20 years of imprisonment and fines of up to $500,000.
Elevated Penalties for Certain Fentanyl Offenses in NJ
If there are certain additional circumstances involved in your fentanyl possession or distribution case, you may face enhanced penalties or additional criminal charges. For example, if you possess or distribute fentanyl within 1,000 feet of a school zone, you will be subject to additional fines and mandatory volunteer hours. Those who produce fentanyl in a facility can be charged with a separate offense for maintaining or operating a CDS production facility. This is a first degree offense with severe penalties. Finally, if you sell or distribute fentanyl to someone who overdoses and dies from the fentanyl you sold to them, you can be held strictly liable for their drug-related death.
Exploring Defense Options and Diversion Alternatives for Fentanyl Cases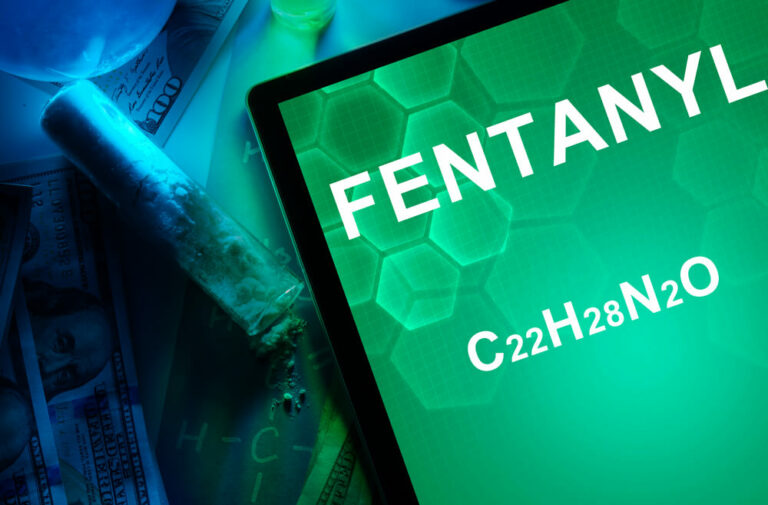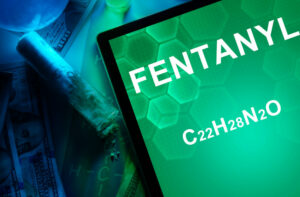 An important element that the prosecution is required to prove beyond a reasonable doubt in a fentanyl case is intent. If you did not know that you were in possession of fentanyl and instead believe it to be a different substance that is either not illegal or not subject to the same level of criminal charges, then lack of intent may be a viable defense in your case. However, even though it is not your burden to prove that you lacked intent, when you are caught with fentanyl it is really important that you seek out an experienced criminal defense lawyer who is skilled at challenging the prosecution and casting doubt on the prosecution's case.
Other potential defenses may exist if there is evidence that your constitutional rights were violated in the collection of the evidence against you. If the police found drugs in your vehicle after an unlawful stop or an unreasonable search and seizure, then any evidence they obtained against you is inadmissible in court. Your criminal defense attorney will work to exclude any such evidence from the record, which may make it very difficult for the prosecution to meet its burden of proof against you.
Additionally, addiction is a horrible disease, and New Jersey has recognized that, in many cases, rehabilitation should be just as high or higher of a priority as punishment to stop the cycle of drug addiction and help people to heal and recover. If you have been charged with possession of fentanyl (not in a school zone and not with the intent to distribute), then you may be eligible to participate in a diversionary program that will allow you to avoid jail time by seeking drug treatment instead.
Contact Morristown Fentanyl Charge Attorneys for Assistance
To learn more about the potential defenses that may apply to your fentanyl possession, distribution, or trafficking case or your eligibility to participate in a diversionary program, you should contact our team of seasoned criminal defense attorneys today. We defend clients charged with possessing and illegally distributing fentanyl and other fentanyl-related crimes in Florham Park, Pequannock, Parsippany, Chester, Washington, Montville, Harding, and other towns across the Morris County, New Jersey area. Contact us at (908)-336-5008 for a cost-free consultation.