Law Enforcement Entering a Home without a Warrant: When it Happens and Why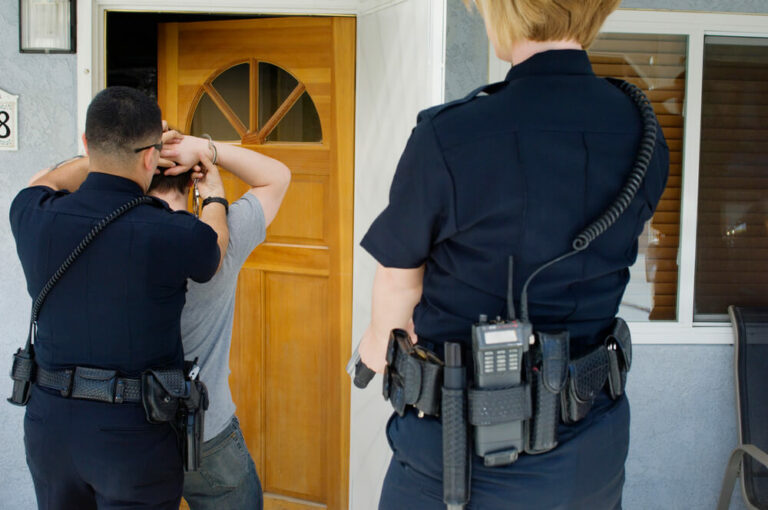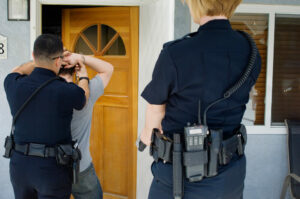 Questions about the right of law enforcement to enter your home or even your property are not only relevant to your constitutional rights and privacy, but also the potential admission of evidence in a criminal case against you. A failure by law enforcement to follow the New Jersey Rules of Criminal Procedure and respect your constitutional rights against unreasonable search and seizure can result in criminal charges against you potentially being dismissed. It is vital that you understand your rights under the law before a police officer shows up at your door, so you know how to respond. It is equally crucial to understand how a violation of your privacy and constitutional protections can be used to defend you after being charged with an offense like drug possession, intent to distribute drugs, possession of a weapon, endangering the welfare of a child, or other violations of the criminal code that carry severe ramifications.
Search Warrant for Police to Enter and Search a Home in New Jersey
If the police arrive at your door and ask to come in without a warrant, do not consent. Without your consent, they must have a warrant unless certain exceptions apply. Remember that you do not have to give consent to a search and that letting the police enter your home may allow them to see evidence of a crime or contraband that is in plain view. Occasionally, the police may falsely claim that a piece of evidence was in plain view when it was not. You need to know that there is no legal advantage to consenting to a search of your home and refusing to provide consent cannot be held against you legally.
In order to enter your home without your consent, the police must have a search warrant issued by a neutral magistrate (judge) or a special exception to the warrant requirement must apply. The Fourth Amendment of the Constitution, which protects individuals against unreasonable search and seizures, requires that a search warrant only be issued where there is probable cause to believe that the search is reasonably likely to turn up evidence of a crime or contraband.
Are There Exceptions to the Warrant Requirement that Apply to Residences?
Exceptions to the search warrant requirement in the context of entering a home are very limited. You must either consent to the police officer entering your home without a warrant, the police must be in "hot pursuit" of a crime suspect, or exigent circumstances exist like an emergency or the threat of imminent destruction of evidence. For example, if the police are providing aid in an emergency, if someone may be in need of urgent medical attention, if an immediate danger exists, or if suspected domestic violence has been reported. In all of these cases, the police may enter without a warrant and without your consent.
Even when a search warrant is issued, the police must limit their search to the scope of the warrant. For example, if the warrant allows them to enter a home to search for weapons and the police begin reading and seizing documents from the home, this exceeds the scope of the search warrant and would be inadmissible in evidence.
Can I Still Have Right to Privacy in My Backyard?
As your backyard is generally much more visible to neighbors and the public in general, you have a lower expectation of privacy in your backyard compared to inside your home. However, under the Fourth Amendment, you still have the right to privacy from unreasonable searches and seizures in a portion of property around your home, known as curtilage. Curtilage typically includes the immediate yard around your home, which may be enclosed with a fence and or gate. A yard area is not required to have a fence in order to be considered curtilage but it is one factor that is considered. If the homeowner has taken any other measures to block the area from the observation of others, that information is also relevant. In order to access and search the curtilage of your property, the police must have a search warrant or one of the exceptions to the warrant requirement described above must apply.
Police can Enter a House after a Domestic Violence Report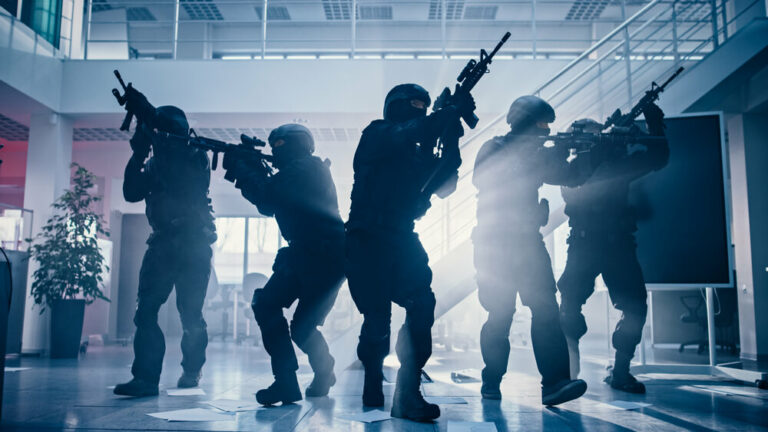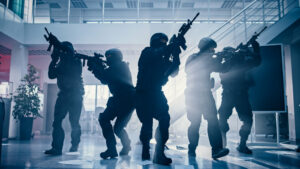 When responding to an emergency call for domestic violence, the police can enter the home where the victim is located without a warrant in order to locate and protect the victim. If the police determine that there is probable cause to believe that an act of domestic violence occurred, they must question everyone at the scene to determine if there are weapons that could be used against the victim. The officer must then seize any weapons that they believe could be used to harm the victim, but they can only do so by following strict procedural guidelines to safeguard the constitutional rights of the accused.
If a weapon is in plain view, it may be seized. If the victim and accused share a residence, the victim can consent to a search of the premises for weapons and the police can seize any weapons found. If the accused and victim do not share a residence and it belongs to the accused, the accused must consent to a search of the premises for weapons. The victim can also file for a Temporary Restraining Order (TRO), which may contain a search warrant for the police to search the premises for weapons and seize them. Finally, if neither party will consent to a search and the victim does not file for a TRO, the police must obtain a Domestic Violence Warrant for the Search and Seizure of Weapons.
Police Searched your House in NJ? Let us Protect Your Rights
If the police appear at your door asking to enter and search your home without a warrant, they had a supposed exception to the warrant requirement, you consented, you had a domestic violence case report, or your residence was searched based on warrant in a criminal case, contact an experienced criminal defense lawyer at our Morristown office immediately. If you believe that the police executed an unlawful search and seizure of your home or backyard, or improperly seized your weapons, it is crucial that you do not delay in contacting a defense lawyer who is skilled and knowledgeable in this area. Not only do you have rights against unreasonable search and seizures, but failing to assert your rights can lead to the admission of evidence in court that may be used to obtain a criminal conviction against you or loss of your weapons in a domestic violence case.
For a complimentary consultation and to discuss your case with a criminal attorney who can help, contact our team today. Free consultations are available around the clock at (908)-336-5008 if you have questions, pending criminal charges, or are facing a restraining order in Denville, Parsippany, Roxbury, Harding, Rockaway, Florham Park, or elsewhere in Morris County. Let us help you get ahead of your case today.