Assault Lawyers in Morris County NJ
Criminal Defense Attorneys with Offices in Morristown, New Jersey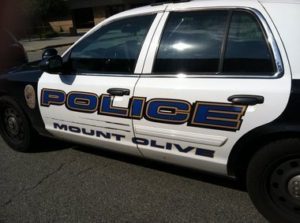 The Tormey Law Firm LLC is a Morristown based criminal defense firm who has been successfully representing clients charged with assault offenses for many years.
Assault is an extremely common charge in Morris County courts and throughout NJ. Assault charges can arise from a wide range of circumstances, including bar fights, domestic disputes, traffic incidents, and disputes with police.
NJ prosecutors take these kinds of violent crimes very seriously. If you are facing an assault charge, it is imperative that you speak with an experienced criminal defense attorney immediately. The penalties for assault can include serious jail time and a permanent criminal record. A conviction for assault can ruin your life.
The Tormey Law Firm has a team of skilled assault lawyers in Morris County NJ. We are committed to aggressively defending our clients against assault charges. Our firm's founding partner, Travis J. Tormey, has extensive experience handling these kinds of cases. Additionally, our trial team includes an active Morris County municipal prosecutor, which gives us a huge edge in the courtroom because we know how the other side thinks.
Having an experienced criminal defense attorney on your side may be your best chance of getting the charges against you dismissed. Our vast experience in Morris County courtrooms has enabled us to develop advanced defense strategies that we use to help our clients in assault cases. Our top priority is always to help you beat your charges.
In certain circumstances, you may be eligible for a diversionary program such as the Pre-Trial Intervention (PTI) program or the conditional discharge program. This will depend on your prior record and the degree of the charges you face. If possible, Mr. Tormey will help you gain admittance into a diversionary program. Successful completion of a rehabilitation-oriented program can lead to a complete dismissal of the charges against you.
Assault and Threat Charges Defense in Parsippany NJ
Mr. Tormey has successfully defended thousands of clients. Many of these individuals faced a wide range of assault and threat charges, including:
Contact a Morris Plains NJ Assault Attorney for a Free Consultation
When you choose the Tormey Law Firm to represent you, our lawyers will guide you through the process and walk you through your options. Our experienced criminal defense attorneys know what it takes to help you beat your charges.
Contact us today for a free consultation. You can call us at 201-355-5385 or toll-free at 866-949-6948, or you can use the online contact form. A member of our criminal defense team will be happy to answer any questions you have and provide you with an honest assessment of your case.