LSD Possession and Distribution in Morris County, New Jersey
Morristown Defense Attorneys for Acid Charges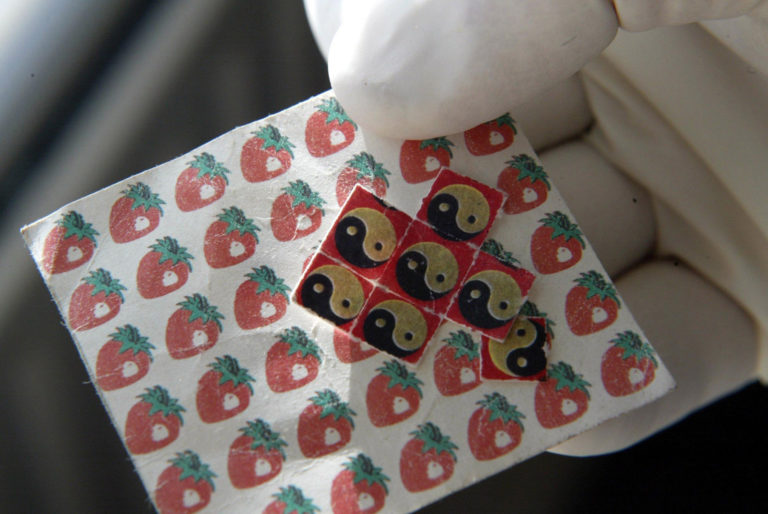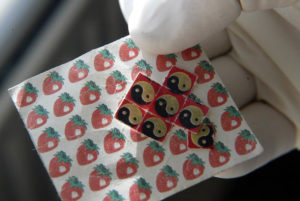 LSD, also known as acid, is an incredibly powerful psychedelic drug that may lead to hallucinations, altered perceptions, unusual sensations, and changes in awareness. LSD is the abbreviation for lysergic acid diethylamide, the chemical in rye fungus that it originates from. There are many names for acid, some of the most common of which are Stars, Lucy, Tripper, and Blotter. Although acid was more common in the 1960's, it has seen a resurgence in recent years and is now used recreationally by many people in New Jersey. LSD is typically taken by swallowing it or letting it dissolve under the tongue. It is often sold on blotter paper, hence the name "blotter," as well as in the form of sugar cubes or gelatin. It can also be injected like heroin. In New Jersey, it is unlawful to possess any amount of LSD, whether for personal use or for the purpose of distribution. The consequences of these serious drug charges can be permanently damaging. If you are charged with possession or distribution of acid, it is critical to have an aggressive defense attorney on your side.
At The Tormey Law Firm, our highly experienced criminal defense lawyers regularly defend clients charged with drug crimes in Morris County and throughout New Jersey. With a former Morris County Prosecutor on our team and a firm founder who has been named among the Top 100 Criminal Trial Lawyers by the National Trial Lawyers Association, we use our experience on both sides of the criminal justice system to formulate the most effective defense strategies. If you are facing drug charges for possession of LSD or intent to distribute acid in Chatham, Mendham, Long Hill Township, Morris Township, Parsippany, or anywhere else in the Morris County area, contact our offices in Morristown for a free consultation. We are available 24/7 at (908) 336-5008 or online to discuss your specific LSD drug case.
LSD – A Schedule I Controlled Dangerous Substance
Lysergic acid diethylamide (LSD) is considered a Schedule I Controlled Dangerous Substance in New Jersey. In order to be classified as a Schedule I drug, it must either have a high potential for abuse and no accepted medical use in treatment in the United States; or lack accepted safety for use in treatment under medical supervision. In other words, acid is considered as dangerous a drug as heroin. There are a variety of potential side effects associated with LSD, including increased heart rate, sweating, numbness, weakness, nausea, hypothermia or hyperthermia, and mental disorders. Acid affects each person differently so it is known as a highly unpredictable drug.
Possession of LSD in New Jersey: N.J.S.A. 2C:35-10(a)(1)
New Jersey Law addresses possession of LSD in section N.J.S.A. 2C:35-10(a)(1). According to this statute, it is a third degree crime for a person to possess any amount of Acid in New Jersey. A third degree crime may result in a New Jersey State Prison sentence ranging from 3 to 5 years. However, third degree crimes are also associated with a presumption of non-incarceration. This is significant because it provides an alternative option for individuals with no prior criminal record who may be considered good candidates for diversionary programs. If you are enrolled in a diversionary program such as Pre-trial Intervention Program (PTI), you can achieve a dismissal of the charges by complying with program requirements during a period of probation. On the other hand, if you have a prior criminal record, you still may be able to have your charges dismissed by securing admission in the Drug Court Program.
Distribution or Intent to Distribute Acid: N.J.S.A. 2C:35-5
When grading a charge for distribution of LSD or possession of acid with intent to distribute, the law factors in the amount of the drug associated with the specific offense. According to N.J.S.A. 2C:35-5, the New Jersey Statute that governs charges for dispensing, selling, distributing, or manufacturing LSD, the degree of this offense is determined as follows:
Second Degree LSD Distribution or Possession with Intent to Distribute: if the amount involved is less than 100 milligrams (mg). Sentencing range is 5 to 10 years in New Jersey State Prison with a presumption of incarceration for first-time offenders.
First Degree LSD Distribution or Possession with Intent to Distribute: if the amount involved is more than 100 milligrams (mg). Sentencing range is 10 to 20 years in prison with a presumption of incarceration for first time offenders.
Contact Hanover LSD Lawyers to Discuss Your Case
If you or someone you love has been charged with possession or distribution of LSD/Acid in Morris County or elsewhere in New Jersey, finding a knowledgeable attorney is vital. Contact The Tormey Law Firm in Morristown to speak with a lawyer who can help fight your drug charges. We can be reached anytime at (908) 336-5008.