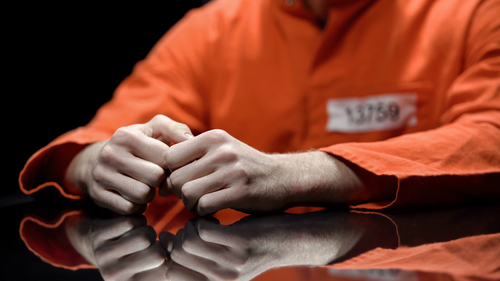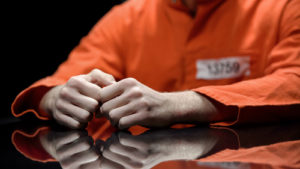 Being arrested can be a frightening and life-changing experience. Knowing your rights before you are arrested is extremely beneficial to your success in litigating the criminal matter when you head to court. If you have already been arrested in New Jersey, having an experienced attorney who knows criminal law is crucial to your defense. Below outlines some of the key topics that we often address with clients who have been arrested and are now facing charges in Morris County. To discuss your arrest in Morristown, Parsippany, Dover, Rockaway, Madison, Boonton, or another town in the area, call our experienced criminal defense lawyers at (908) 336-5008. We provide consultations at no charge.
Do I have to talk to police if I am not under arrest?
There is a difference between being questioned and being arrested. Officers should follow the law and tell you that you are under arrest. If you are placed under arrest it means that you are not free to leave and you are being charged with a criminal offense or a disorderly persons offense. If you are not being arrested, you do not have to talk to the police. You can provide them with your name and identification but you do not have to answer questions. Do not be rude or argumentative as it will not help you and may result in your detention. Simply put, cooperate in what they tell you to do but do not answer questions.
What should I do if I am arrested or think I am being arrested?
If you are arrested, do NOT talk to the police and provide information without your attorney present. No matter what they tell you, the police are not your friends. Often, the situation may seem confusing, as the officer may appear to be trying to help you. Always operate on the assumption that he is not trying to help you. He is trying to get you to help him prosecute you for the crime that you are being arrested for. Always ask for an attorney. Once you ask for an attorney, the officer must stop asking you questions.
You may be under arrest even if the officer does not tell you that you are under arrest. If you are unsure, ask the officer "am I under arrest?" or "can I leave?". If you are not free to leave it means you are being arrested and anything you say or do can be used against you. When in doubt, ask for an attorney.
What NOT to do if you are under arrest
If you are arrested or not free to leave, do NOT attempt to run, drive away, pull away from, push, or otherwise resist arrest. For your safety you should cooperate with the officer in being arrested. For example, if he says to place your hands behind your back, then place your hands behind your back. Do not try to ask questions or pull away. In most situations, the event is being recorded and any issues can be reviewed later.
The officer did not give me my Miranda Warning so I am not under arrest, right?
This is not necessarily the case. Officers should give you your Miranda Warnings. They should tell you that you have the right to remain silent, the right to an attorney, and that anything you say can be used against you. Often, officers do not tell you this right away. They may ask you many questions before being arrested and claim that you were suspected of an offense but not under arrest and so warning was needed. Essentially, they may prolong the event to get you to tell them more.
What happens after I'm arrested?
You will be brought to the police station and processed. Usually the police fingerprint you and obtain all of your personal information. They may attempt again to get more information, but you are more informed now, and you say "I want an attorney." You are not to be disrespectful but will let them know that you do not wish to speak about the case.
Charged with a Complaint on a Warrant in Morris County
While processing you, the police look for outstanding warrants. A prosecutor may tell police what charges to file. They will decide whether to put you on a summons or a warrant. If the charges are placed on a warrant complaint, you will be taken to jail and brought before a judge within 48 hours for your first appearance. At this time, you will either be released or detained if the prosecutor seeks detention. If the State files to detain you, a detention hearing will be scheduled within three days of your arrest.
You cannot pay money to get out of jail. A score will be given to you based on your prior failures to appear (top score) and your risk for re-offense (bottom score). This is known as a PSA (Public Safety Assessment). At that time, the court determines your score and whether release is recommend. The scores range from 1 to 6. The lower the score, the better chance you have of release.
Issued a Summons Complaint in Morristown
If you are charged on a summons, you will be released and told when to appear in court for your first appearance. If you fail to appear for the first appearance, a bench warrant for your arrest can be issued. Having a warrant issued can forever change your PSA scores and result in future detention. For this reason, you should always appear in court as directed.
Need an Attorney to Defend my Rights in Morris County
If you have been arrested in Morris County, NJ, it is important that you consult with an attorney who can explain and aggressively defend your rights. Our criminal lawyers can work toward getting you released and determine if your rights were violated. If you or someone you know has been arrested, call (908) 336-5008 for a free consultation. We will review the case and help fight for your rights.