Charged with Shoplifting at Rockaway Mall NJ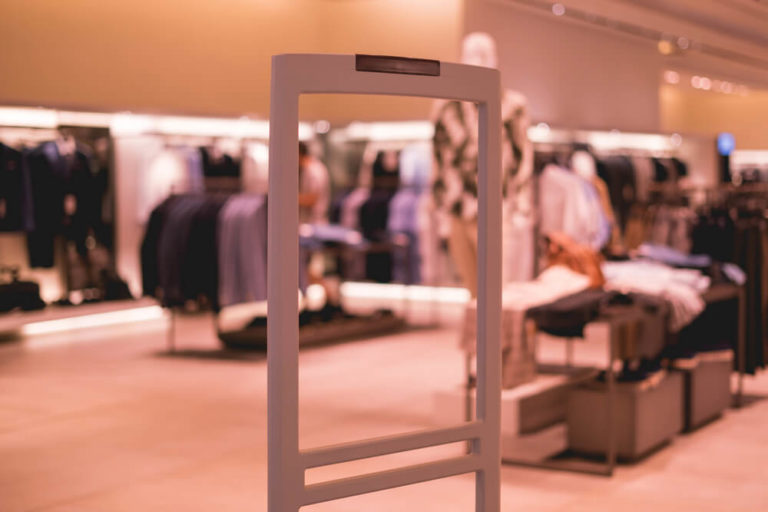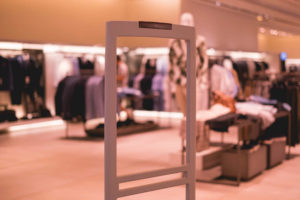 At the intersection of Route 80 and Mt. Hope is the popular shopping destination for Rockaway Township and neighboring towns and cities throughout Morris County and New Jersey, known as Rockaway Townsquare. With an array of eateries, department stores, and boutique shops, including its wide range of retailers, from Macy's to Foot Locker, Morris County's shopping mecca offers something for everyone. And while malls attract a diverse population looking for a pleasant shopping experience, store owners and security personnel know that they also attract shoplifters trying to sneak merchandise past security guards, disabling anti-theft devices on clothing, or pulling off labels of merchandise to put into shopping bags with purchased items, among other ways to illegally take merchandise from the mall.
Even if they are not caught by mall or store security officers, a shoplifter may still be prosecuted by evidence found in surveillance cameras, which are not only located in the mall but in the parking lots of many malls. So, if you have been arrested for shoplifting at Rockaway Mall, you will need expert representation in court. A knowledgeable and skilled attorney can help you examine and challenge the evidence against you for the many reasons evidence may be excluded from trial, including being unreliable or illegally obtained. Our defense team is familiar with both Rockaway Township Municipal Court and Morris County Superior Court, and can help you defend against shoplifting charges. Contact our local offices at (908)-336-5008 if you would like a free consultation.
Facing Shoplifting Charges from Rockaway Mall
Where your case will be heard depends on the value of the merchandise that gave rise to the charges. If the police, store employee, or someone else claims that you were shoplifting, it is first essential to know what these allegations mean under the law.
Shoplifting is an illegal taking of something of value from its rightful owner, which in these cases is some type of retail establishment. Under N.J.S.A. 2C:20-11(b), shoplifting is the intentional taking of merchandise from a store or retail outlet without paying or paying full price for it. That could mean leaving a store with merchandise hidden on a person's body or changing the price by switching or removing price tags, switching containers or under-ringing the merchandise to buy it for less than full value. Stealing a shopping cart is also considered shoplifting, although a lesser known form. Of special note, having merchandise on your body is presumed to be for purposes of shoplifting, and law enforcement or security personnel are not liable if they detain you upon reasonable suspicion you are shoplifting, even if they are wrong.
Consequences if You Have been Accused of Shoplifting from Rockaway Mall
The value of the item or items taken determines the crime and punishment. For example, if you took merchandise valued at or over $75,000.00, you may be convicted of a second-degree crime; for merchandise valued between $500.00 and under $75,000.000, you may be convicted of a third-degree crime, and merchandise valued at $200.00 to $500.00 constitutes a fourth-degree crime. Shoplifting merchandise worth less than $200.00 is a disorderly persons offense, which is a municipal court matter. Anyone who interferes with an anti-theft device may also be charged with a disorderly persons offense. The other offenses are superior court matters, including the second-degree crime of shoplifting merchandise valued at $1,000.00 or more committed by a member of a retail theft ring.
Serial shoplifting or being part of a shoplifting ring or joint venture may lead to a higher crime charge when the value of all merchandise from separate shoplifting incidences are combined. If convicted of shoplifting, you can expect long prison sentences and expensive fines. Second degree crimes come with a potential ten-year prison term and a $150,000.00 fine, third degree crimes with maximum five year prison terms and $15,000.00 fines, fourth degree crimes with 18 months' prison time and a $10,000.000 fine, and disorderly persons offenses with 6 months' jail time and a $1,000.00 fine. However, first-time shoplifters, who take less than $200.00 worth of merchandise may face maximally 10 days in jail.
In addition to prison sentences and fines, community service is mandated for all shoplifting crimes, with a minimum of 15 days for second convictions and a maximum of 25 days for those convicted for a third time or more. On top of that, three or more shoplifting convictions come with a mandatory 90-day minimum prison term. And added to jail time, fines, community service, minimum and maximum terms, the merchant victim may be given restitution. You also face court costs, plus a minimum surcharge of $150.00.
Need a Local Rockaway Mall Shoplifting Attorney for Your Defense
Shoplifting turns out to be an extremely expensive offense in time, freedom, and money, if you are caught and convicted. A skillful attorney can not only challenge the evidence gathered by security officers, cameras, or law enforcement, but can also help you negotiate more lenient sentences, like lighter prison terms and lesser fines. And if it is your first offense, you may be eligible for the conditional dismissal program in the Rockaway Township Municipal Court or Pre-Trial Intervention program in the Morris County Superior Court. Contact the Morris County offices of The Tormey Law Firm to explore your options for a Rockaway Mall shoplifting case today. You can reach us anytime online or at (908)-336-5008.