Two People Arrested After Dispute Over Parking Space at Riverdale Walmart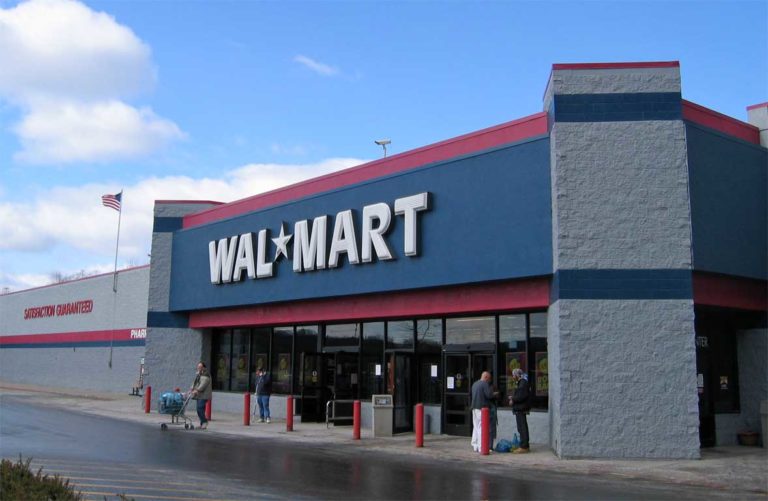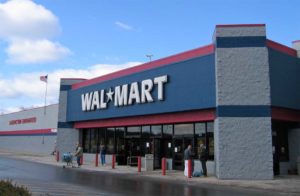 A violent skirmish in a shopping center parking lot in Riverdale, NJ resulted in two people suffering injuries – and later being placed under arrest by law enforcement. The incident has been described by authorities as "road rage," with the fistfight reportedly stemming from an altercation in the middle of the afternoon in Riverdale, New Jersey. According to Riverdale police, 21-year-old Jemeka Locke was driving a white Honda in the parking lot of the Riverdale Walmart when she nearly struck a car that was pulling out of a parking space. The driver of the other vehicle, 29-year-old Ramis Ilazi, became upset because he believed that Locke had been speeding when she almost hit his car. Ilazi reportedly got out of his motor vehicle to confront Locke. At some point, the verbal dispute reportedly became physical and Locke began to throw various items at Ilazi's car. (One of the items that Locke allegedly tossed at the other vehicle was a Snapple bottle.)
Although the dispute to this point may have already risen to the level of assault, or some other type of criminal conduct, it is what happened next that likely prompted law enforcement to make arrests in the case. According to authorities, Ilazi approached Locke and got physical. Locke then reportedly attempted to punch Ilazi and strike him with her fists; Ilazi responded by tackling her onto the parking lot pavement. The violent fight continued through the Walmart parking lot and eventually entered the Pier 1 Imports parking lot in the same complex.
Riverdale cops were called to the scene to investigate and determine exactly what happened. Police officers ultimately decided to place Ilazi under arrest. He was subsequently taken to Riverdale police headquarters, processed, and charged with simple assault.
Riverdale Road Rage Assault Leads to Arrest for Marijuana Possession
Meanwhile, Locke was transported by ambulance to a nearby medical facility so that doctors could examine her and treat her for minor injuries sustained in the road rage incident. Remarkably, Locke was eventually arrested by police because Riverdale cops reportedly smelled an odor of marijuana coming from her car while they waited for the ambulance to arrive. A subsequent search of the car allegedly led to the discovery of a small amount of marijuana and a ziplock bag filled with hallucinogenic mushrooms. Locke was still taken to the hospital for medical treatment, but police later arrested her and charged her with simple possession of marijuana and other drug offenses.
Simple Assault vs. Aggravated Assault Charges in New Jersey
Under New Jersey law, there are different penalties for simple assault and aggravated assault. That's because simple assault is a disorderly persons offense in NJ, while aggravated assault is a felony-level offense in NJ.
N.J.S.A. 2C:12-1(a) stipulates that a person can be charged with simple assault if they:
Attempt to cause bodily injury to another person, or recklessly, knowingly, or purposely cause bodily injury to someone else.
Negligently cause bodily injury with a deadly weapon.
Threaten another person or put them in fear of serious bodily injury through physical menace.
Under certain conditions, a simple assault charge can be upgraded to an aggravated assault charge in New Jersey. As set forth by N.J.S.A. 2C:12-1(b), a person commits aggravated assault if:
The assault was against a police officer, security guard, fireman, or any public official such as a judge, teacher, or public transit employee.
The assault was against a family member.
The victim suffered serious bodily injury.
The offender used a deadly weapon, such as a gun or knife, during the assault.
The offender threatened the victim with a gun.
The assault occurred while eluding police or while resisting arrest.
The consequences of a criminal charge for either simple assault or aggravated assault are severe. If you are charged with simple assault, your case will be heard at the local municipal court level. (For instance, the man charged in the Riverdale Walmart road rage incident will likely have his case adjudicated in Riverdale Municipal Court.) A person convicted of simple assault could be sentenced to up to six months in the local county jail and fined up to $1,000, as well as related court costs.
By contrast, aggravated assault cases are handled at the Superior Court level. So, a person accused of aggravated assault in Riverdale, NJ would have their case heard in Morris County Superior Court in Morristown, NJ. The penalties for an aggravated assault conviction vary, depending on the precise circumstances of the case. For instance, if a defendant is convicted of second degree aggravated assault, he or she could be sentenced to 5-10 years behind bars in New Jersey State Prison.
Contact an Experienced Criminal Defense Attorney in Morris County, NJ
Whether you have been charged with simple assault or aggravated assault in NJ, the first thing you should do is contact an aggressive criminal defense attorney who understands the nuances of the law and who knows how to help you beat the charges. Travis Tormey, the founding partner of the Tormey Law Firm, is an experienced Morris County criminal lawyer who is prepared to defend you against assault charges anywhere in New Jersey. Contact Attorney Tormey now to discuss your case or to schedule a free consultation at the firm's office in Morristown.