NJ Supreme Court Orders New Sentence for Randolph Township Killer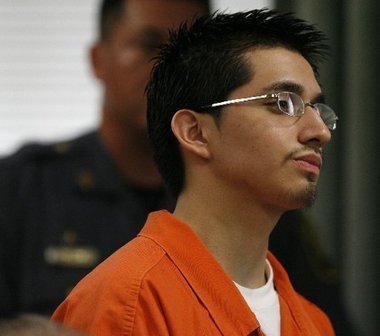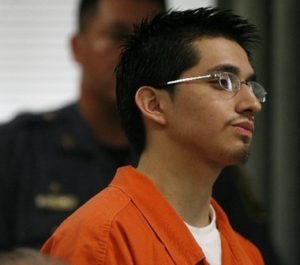 A man who killed and then dismembered a teenage girl in Randolph Township in 2005 will no longer have to spend the rest of his life in prison. That's because the New Jersey Supreme Court ordered a Morris County trial court to resentence James Zarate in the murder case. In January, the NJ Supreme Court ruled that juvenile defendants, or defendants who were juveniles at the time of their criminal offenses, cannot be sentenced to life behind bars. In this case, Zarate was sentenced to a minimum mandatory term of incarceration of 64 years in NJ State Prison. However, the state supreme court held that such a lengthy prison sentence was basically the same as a sentence to life imprisonment.
The consequence of the supreme court ruling was that the trial court, the Morris County Superior Court in Morristown, NJ, resentenced Zarate and reduced his original sentence to 50 years in prison. As a result, Zarate will now be eligible for release on parole when he turns 57. (Previously, Zarate would not have become eligible for parole until he turned 78.)
Randolph Township Brothers Brutally Murdered 16-Year-Old Girl
James Zarate was 14 years old when he brutally murdered a 16-year-old girl who lived next door to Zarate's father in Randolph, New Jersey. Zarate and his older brother, Jonathan Zarate, reportedly targeted the girl as revenge for having reported James as a bully at school. A witness later testified that the brothers also committed the homicide because Jonathan taunted James and said that he did not have "the guts" to kill somebody.
Randolph Township police officers caught the Zarate brothers when they attempted to toss a trunk containing the victim's body into a river on July 31, 2005, just one day after they used a kitchen knife and a filet knife to stab the victim to death outside her residence in Randolph, NJ. The brothers allegedly cut off the victim's legs so that her body would fit into the trunk.
At the original trial in Morris County Superior Court, James Zarate's defense team contended that he did not participate in the killing. Zarate claimed that he merely provided assistance to his brother in attempting to dispose of the victim's body after the murder. (Zarate lived with his mom in Garfield, NJ, but he visited his father's home in Randolph on the weekend of the homicide.) Forensic experts testified at the homicide trial and countered that blood stains on James Zarate's clothes proved that he played a role in the violent crime.
At the conclusion of the trial, a jury agreed with the prosecution and found James Zarate guilty of first degree murder. (Jonathan Zarate was convicted in a separate trial in Morris County Superior Court.) Zarate later appealed the sentence, leading to the recent ruling by the NJ Supreme Court. Zarate, who is currently 27 years old, can now potentially be released from state prison when he turns 57.
Free Consultation with Morris County Criminal Defense Attorney About Violent Crime Charges
If you or a loved one has been charged with a violent crime such as murder, manslaughter, or aggravated assault, the experienced criminal defense attorneys at the Tormey Law Firm can help. Our legal team has represented clients facing criminal charges throughout Morris County, NJ. Contact us anytime to discuss your case over the phone or to schedule a free consultation at our office in Morristown, New Jersey.