Charged with an Offense at Saint Patty's Parade in Morristown, New Jersey?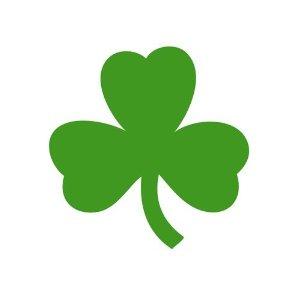 The 39th annual Morris County St. Patrick's Day Parade begins at 12:00 noon on Saturday, March 10th in Morristown, New Jersey. The Morristown parade is the largest Saint Patty's celebration in the state, expected to draw 50,000 or more participants this year if the weather allows. Local businesses are flooded with patrons during the day-long event, including bars and restaurants where visitors partake in food and drink for hours. The parade begins at the Morristown Town Hall on South Street and stretches for over a mile past the Morristown Green, before ending at Morristown High School on Atno Avenue. Although the parade is a source of fun and festivities for people throughout New Jersey, it also leads to numerous arrests, criminal charges, and municipal ordinance violations for attendees every year.
With thousands of people, extended hours of activity, and a large area of Morristown covered, police come out in full force to maintain security and "keep the peace." Alcohol is also prohibited outside of establishments where liquor is served. Throughout the day, officers issue tickets and charges for a variety of offenses, some of the most common of which include: disorderly conduct, underage drinking, disturbing the peace, open containers of alcohol, simple assault, and resisting arrest. Fake ID's also frequently lead to charges for young people attempting to gain admission into local bars. In addition, people smoking marijuana or those who possess even a small amount of the drug often find themselves unexpectedly arrested.
If you are charged with a criminal offense or ordinance violation during Saint Patty's in Morristown, it is important to speak with an experienced criminal defense lawyer who can explain the best course of action to protect yourself. The Morristown criminal defense attorneys at The Tormey Law Firm have successfully defended countless clients who run into trouble at the St. Patrick's Day Parade. We are often able to help clients avoid a criminal record by having their charges downgraded, like this client here. For an absolutely free consultation about your case, contact our office in Morristown at (908) 336-5008 or fill out our online form.
Disorderly Conduct in Morristown, NJ
Disorderly conduct is among the most common charges issued to people on Saint Patrick's Parade Day in Morristown. Disorderly conduct is a rather broad criminal offense encompassing improper behavior and offensive language. "Improper behavior" can mean anything that causes or creates a risk of public inconvenience, annoyance, or alarm. Sometimes, disorderly conduct involves fighting or disruptive behavior. In many instances, a violation of N.J.S.A. 2C:33-2 is issued after someone has been drinking and may not be entirely aware of their actions. Disorderly conduct is considered a petty disorderly persons offense in New Jersey, punishable by up to 30 days in jail and a $500 fine.
Alcohol-Related Offenses at Morristown Saint Patrick's Day
So many of the charges issued in Morristown at the St. Patty's Day Parade are somehow related to alcohol. For instance, ordinances for open containers of alcohol are often given to people who carry their drinks onto the street. Underage people in possession of alcohol or false identification are also charged with criminal offenses frequently. Since alcohol is a main feature on Saint Patrick's Day, couples are often involved in domestic violence incidents that only occur because one or both parties has been drinking. A domestic dispute in Morristown may lead to criminal charges and a restraining order. Finally, charges for DWI and DUI are commonly brought against people who drive after drinking during the parade.
Marijuana Possession Charges on St. Patty's Day in Morristown
Until something changes in New Jersey, possession and use of marijuana is strictly prohibited. As a result, thousands of people are charged with possession of marijuana under 50 grams throughout Morris County and New Jersey each year. During the Morristown Saint Patrick's Day Parade, it is not surprising that police search for people who smell like marijuana, are found smoking, or are driving in the vicinity with marijuana in their car. If you are charged with marijuana possession less than 50 grams, this is a disorderly persons offense in NJ. If convicted, you could be sentenced to up to 6 months in the Morris County Jail, fined up to $1,000, and lose your license to drive for 6 months. Fortunately, there are many ways to have a marijuana charge dismissed if you enlist a knowledgeable criminal attorney.
Saint Patrick's Day Charges? Get a Free Consultation from an Experienced Morristown Criminal Defense Attorney
If you have been charged with a criminal offense or issued a municipal ordinance in Morristown on St. Patty's parade day, don't delay in finding skilled legal representation. Call The Tormey Law Firm in Morristown now at (908) 336-5008 for a free consultation with an attorney who can help. We are available anytime to assist you.
For more information about the Morristown Saint Patrick's Day Parade, visit the parade day website.