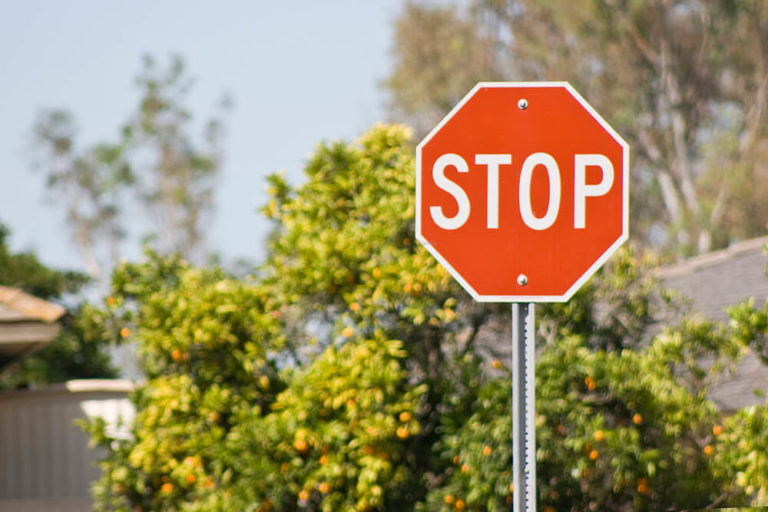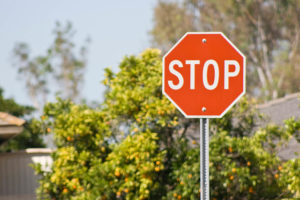 If you're pulled over by the police in New Jersey, you should know what to do and how to handle this situation. Many people are confused about what officers can and can't do during a traffic stop, and this can lead the driver to make mistakes that could have been prevented, like agreeing to a search of the car. In this article, you'll learn more about New Jersey traffic stops, what police officers can and cannot do, common charges that arise during traffic stops, and defense options if you've already been accused after a stop. If you're pulled over for a traffic violation and subsequently charged with a crime or motor vehicle offense like driving under the influence (DUI), make sure you have a knowledgeable and experienced criminal defense attorney at your side to help you. Our lawyers frequently represent clients facing charges from traffic stops in Morristown, Parsippany, Dover, Denville, Rockaway, Boonton, East Hanover, Madison, and throughout Morris County and we can assist you with successfully defending your rights and your innocence. Simply call (908) 336-5008 today to receive your free consultation.
What to Know When Handling a Traffic Stop in New Jersey
No one wants to see the flashing lights in their rearview mirror and have to pull over. Instantly, your palms sweat and you wonder what you did wrong to catch an officer's attention. Staying as calm as possible and acting professionally could be important not just for this one interaction, but also if the officer does formally accuse you of something and this interaction becomes a matter in court.
Police can only stop your vehicle if they have a reasonable suspicion that you committed a traffic offense or a crime in New Jersey. If asked by the officer, you must show your insurance card, registration, and driver's license.
Speak carefully to the officer, knowing that you don't have to answer any specific questions from the officer. Remain polite but firm. Never attempt to touch the officer, as this could easily be misinterpreted and unnecessarily escalate a situation. You have the right to refuse searches of your car. If the officer asks for permission and you provide it, this is a legal search. Otherwise, they can only search your car if they have probable cause after stopping you that they'll find evidence of a crime or if they have a warrant to search the vehicle without your consent.
An officer does have the right to ask you to exit the vehicle, and a passenger may be asked to step out if there is a specific safety purpose for doing so. If you are suspected of driving under the influence, you will be required to complete an alcohol screening test, which involves a series of field sobriety tests. If you refuse to submit to a breathalyzer test in the course of a driving while intoxicated investigation, you will likely face DWI refusal charges.
Getting Evidence Suppressed from a Traffic Stop in NJ
In many traffic violation cases that become more complicated criminal or DWI matters due to tests or the collection of evidence from a vehicle like drugs, a common defense strategy to consider is one regarding whether the officer had probable cause to stop the car in the first place. If the police did not have probable cause to conduct the stop, search the car, or make the arrest, the evidence resulting from this violation of your constitutional rights may be suppressed. A motion to suppress evidence based on whether or not the officer in question did, indeed, have probable cause usually centers upon whether or not the officer had any reasonable belief that an offense was committed, which prompted them to make the traffic stop in the first place, or whether there was evidence of a crime or illegal items in the car itself. Likewise, if the office administered a DUI test that was unreliable or not completed properly, these issues can also be raised by a skilled defense lawyer.
Next Steps if Accused of a Criminal or Traffic Offense after Being Pulled Over in NJ
All too often, traffic violations are perceived as so minor that you might be tempted to represent yourself. While it is true that many traffic violations are not as serious as criminal offenses, many such as leaving the scene of an accident can be. Sometimes, a traffic offense will be accompanied by a criminal charge as well, like endangering the welfare of a child and DUI if the defendant is accused of driving while intoxicated with a minor in the vehicle. In any of these situations, the ramifications of a conviction in either type of case can impact your driving record and your future. Hiring an experienced criminal defense attorney will help you determine the most appropriate course of action when your case is moving through the judicial system. The specifics of the traffic stop and the officer's actions might enable you to get these charges dismissed or any evidence collected from the stop suppressed. Since these details matter, your experience should be recounted to a lawyer as soon as possible after you've been accused.
If you or someone you know was recently pulled over and you believe that the traffic stop itself was not warranted, or that the police violated your rights at any point during the interaction, share this information with a criminal defense attorney at our local Morris County firm now. Our lawyers are here to help you determine your best next steps and explore potential defenses that may be used to challenge the case against you. Whether you have been charged with marijuana possession, CDS in a motor vehicle, drunk driving, unlawful possession of a weapon, drug paraphernalia, reckless driving, or another offense, contact us today at (908) 336-5008 for further information. A member of our team is available immediately to provide you with a free consultation.
Resources:
Safe Stop Frequently Asked Questions, New Jersey Attorney General's Office