Arrested and Charged at a DWI Checkpoint in Morristown?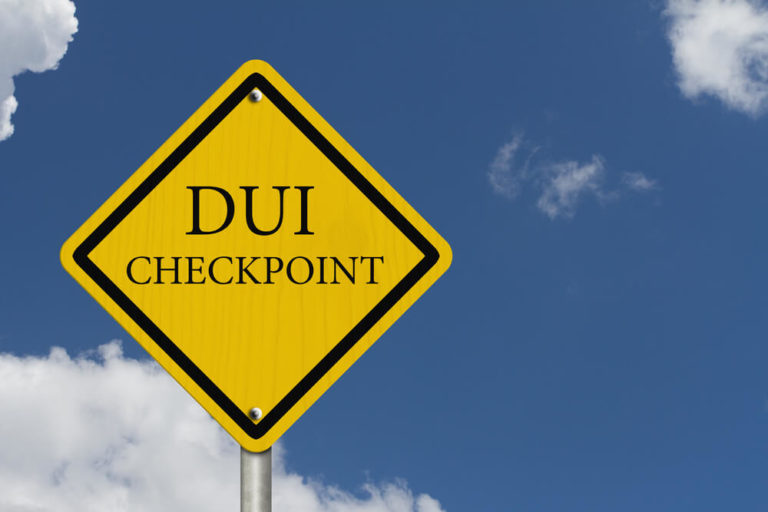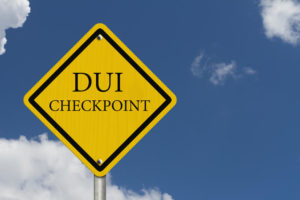 Last year, 129 people died in car accidents due to drunk driving in New Jersey. In fact, New Jersey claims 5.59% of the nation's death tally from car crashes. As such, New Jersey's law enforcement has ramped up driving safety campaigns, especially around the holidays, to keep people off the streets if they are driving impaired. Toward that effort, police officers in cities around New Jersey are making more stops and arrests for DUI's and DWI's. Some better funded cities take advantage of the higher visibility and coordinated effort of sobriety checkpoints. But what if you end up being one of the unfortunate recipients of a DWI charge at a checkpoint? You may find yourself on the wrong end of the legal system, arrested and summoned to the local Municipal Court to face prosecution for a DUI. Our talented team of New Jersey DWI lawyers is prepared to zealously defend you against a drunk driving or driving impaired by drugs charge anywhere in Morris County, whether it be Morristown, Parsippany, Dover, Boonton, Jefferson Township, Florham Park, Roxbury, or another local municipality. We have extensive experience challenging the legalities of DWI checkpoint charges and all types of DUI, including first DWI offenses, second time around drunk driving charges, third DWI's, and more. Contact our office at (908) 336-5008 to receive a free initial consultation and get started on building your best defense today.
What do Police do at DWI Checkpoints in New Jersey?
New Jersey law enforcement believes checkpoints are effective because they serve as warnings. Typically, they operate late at night by officers choosing random cars to stop. However, police officers must follow strict rules. They cannot arbitrarily pick a road to block off. The location must have some relevance to the police activity, such as proof that drunk driving accidents are more likely to occur there, or the history of the location shows high incidences of DWI's or DUI's. Once they stop a vehicle, the officer makes typical demands, such as asking for a driver's license, insurance proof, and vehicle registration, all the while checking the driver's responses to see if they are intoxicated. They are looking for classic signs of impairment, such as the smell of alcohol, impaired speech, or red-rimmed eyes. If the driver appears sober, however, they are passed on through. If not, they get pulled over to the side for further inquiry and observation. However, many people don't know that they can avoid a checkpoint by turning off the road and taking another route.
What do I have to do at a Sobriety Checkpoint?
At a checkpoint, you are required to answer the basic questions for your identification and proof of legal operation of a vehicle. If suspected of being under the influence of alcohol or drugs, you then need to submit to a field sobriety test, such as walking heel to toe (walk and turn) and following a finger with your gaze (horizontal gaze nystagmus). If you fail, you may be required to take a breathalyzer test, which is justified by implied consent laws. When you operate a vehicle on the road, you implicitly consent to taking a breathalyzer test in New Jersey. In fact, if you refuse to submit to a breathalyzer test, you may be charged for violating New Jersey's DWI laws (N.J.S.A. 39:4-50.4(a)), and subject to a license suspension, an ignition interlock device in your car, as well as costly insurance surcharges for several years and other penalties. You are not, however, required to answer questions beyond the vital information, nor consent to a search of your vehicle.
Is it Legal to Conduct a DUI Checkpoint in NJ?
While checkpoints appear to be a scheme to search for evidence of crime without probable cause or a court-authorized warrant, which is illegal, properly executed DWI checkpoints have been challenged and confirmed as legal by the United States Supreme Court in a 1990 case titled Michigan v. Sitz. The court in that case held that public safety interests validated the appropriate use of sobriety checkpoints and so, were not an illegal search and seizure prohibited by the fourth amendment to the United States Constitution. Proper checkpoint set up and arrests include notifying the public of the checkpoint and giving fair field sobriety tests in appropriate conditions (not on gravelly ground, for example) and breathalyzer tests on properly calibrated machines. It is important to understand that a checkpoint stop is different from an ordinary road stop, where an officer may pull you over on suspicion of illegally driving under the influence from the way you are driving. In that case, the officer must have cause to stop you.
What Happens if You Get Charged at a DUI Checkpoint in Morris County?
If your blood alcohol content is .08% or higher, you will most likely be arrested and your car impounded. In the case of driving under the influence of drugs, your car may be searched, and if drugs are found, you may have additional charges brought against you for possession of a controlled dangerous substance (CDS). DWI's and DUI's come with extremely harsh sentences and high fines and fees. You could be embroiled in the legal system for months. Not only that, but you will end up dealing with the long-term effects of a DUI conviction if found guilty, which can haunt you for years.
Contact Top DWI Attorneys Serving Roxbury, Chester, Hanover, NJ
Since checkpoint arrests are highly scrutinized for their propriety, there are many ways to challenge the entire process, from set up of the checkpoint to execution and arrest. An experienced DUI defense attorney knows that DWI checkpoints need to be planned, arranged, and executed within strict rules, and that the equipment used to conduct field sobriety tests and breathalyzer tests must be accurate and used precisely, with all police protocols followed to the letter. They must also be justified by the data and not an excuse to go mining for drunk drivers where historically there are not many. Aside from the checkpoint itself, your attorney may find further mistakes or mishandling of evidence that provide grounds to challenge the charges. Find a top-notch lawyer to represent you if you have been arrested at a DWI checkpoint in New Jersey, including in Rockaway, Hanover, Chester, Madison, Chatham, and elsewhere in the Morris County area. Our local criminal and DWI defense firm can help. Call (908) 336-5008 to go over what happened in your DUI checkpoint case. The consultation is free and we are available 24/7 to immediately assist you.