Dover NJ DWI Attorneys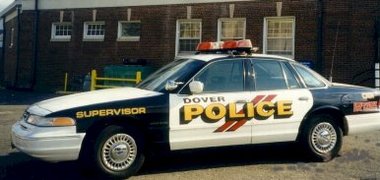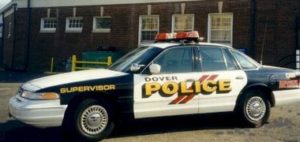 The DWI defense team at the Tormey Law Firm represent clients facing drunk driving related offenses including driving while intoxicated (DWI), driving under the influence (DUI), refusal to submit to a breath test, and DWI in a school zone in Dover, New Jersey. All of these offenses allegedly committed in the Town of Dover will be handled in the Dover Municipal Court. Our DWI defense team is composed of a former DWI prosecutor, an attorney who is certified on the Alcotest 7110 breath testing machine, and an attorney who is certified in field sobriety testing. If you are facing a first offense DWI, second offense DWI, or a third or subsequent DWI offense, contact our offices now for immediate assistance at 908-336-5008. The initial consultation is always provided free of charge.
Charged with DWI in Dover NJ
If you have been charged with driving under the influence of alcohol or drugs in Dover, there are some questions you likely need answers to, which our experienced DWI defense lawyers hear all the time. Here are the top answers you need when arrested for drunk driving in Dover, New Jersey. A DWI is a traffic offense in New Jersey, unlike some other states, which makes it a criminal offense. If you are convicted of DWI in New Jersey, this will appear on your driver's history abstract just like a speeding ticket or any other traffic violation. This arrest will always be part of your record but you are not convicted of a crime. As a result, there is nothing that can be expunged.
If this is a first offense DWI, you are facing a license suspension and ignition interlock device depending on your breath test reading. On a second offense DWI, you are facing a one to two year license suspension and up to 90 days in jail. On a third offense DWI, you are facing an 8 year driver's license suspension and a mandatory 180 days in the Morris County Jail (90 days of that sentence can be served at a state approved in-patient rehab facility).
New Jersey does not offer hardship or work licenses. So, if you lose your driving privileges in New Jersey, you lose them completely for whatever your period of suspension is. In addition, if you have an out of state license, that state cannot grant you the ability to drive in NJ if your NJ privileges have been suspended.
Arrested for DWI in Dover – Where will my case be handled?
Charges for DWI and DUI in the Town of Dover are heard and decided in the Dover Municipal Court, located at 37 North Sussex Street in Dover, NJ. Court cases are handled at 9:00 AM on Monday mornings, with the Honorable Gerard Smith presiding. The prosecutors in Dover are Lisa Thompson and Douglas Cabana. If you need to reach the court office, be sure to call between 8:30 AM and 4:00 PM Monday through Friday. You can reach the court administrator, Sonia Barria, at (973) 366-2200 ext. 1137. To find out more about Dover Municipal Court, check out their website.
Defenses for Dover DWI Charges
The first thing that needs to be examined is your breath test results because, if the results are found to be reliable and admissible in court, and you are over the legal limit of .08% BAC then you will be convicted of DWI. Therefore, our certified Alcotest DWI lawyers are going to examine all aspects of the breath test machine itself and the process by which the police officers obtained samples of your breath in an attempt to challenge the reading and have it thrown out of court. With regards to the machine itself, the machine has to be calibrated properly every so often and the solution must be changed every so often as well. If those processes were not done or were not done properly, then the machine results are not reliable. In addition, the police officer who operated the machine must be licensed and certified to do so and his certification must be updated every few years. If he was not properly licensed or his certification has expired, then the breath test reading will be thrown out of court.
Moreover, the police officer must watch you for twenty minutes before he takes samples of your breath. This is to ensure that all the alcohol in your mouth has dissipated so the machine can get an accurate reading. Thus, if you burp, belch, throw up, eat or drink anything, etc. during the 20 minute period then that protocol was not properly followed and the breath test in your case can be challenged in court. In addition, all portable electronic devices must be removed from the testing room because they could effect the accuracy of the machine. If this was not done, then the breath reading can be challenged in court.
Get Help from a Dover NJ DWI Defense Attorney
If you have been charged with DWI in Dover, NJ, there is a lot that can be done in terms of challenging your breath test and the other facets of your DWI case in court. For more information and to speak with an experienced Dover NJ DWI defense lawyer, contact The Tormey Law Firm today 908-336-5008. We provide free consultations and an attorney is always available to assist you.