North Bergen Man Murdered Victim with Hammer & Hid Body in Trunk of Car in Lincoln Park, NJ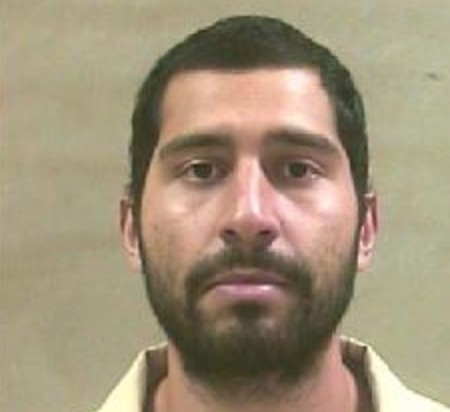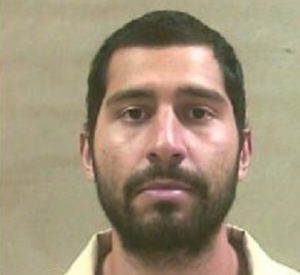 Carlos Rojas is going to remain in prison for the violent murder of his stepfather's cousin. Rojas is a 27-year-old man from North Bergen, NJ. On August 3, 2011, he used a hammer to kill 27-year-old Esteban Hernandez-Vazquez in a mechanic's garage in Fairview, New Jersey. The garage was owned by a mechanic who had been teaching Rojas to repair cars. According to prosecutors in the case, Rojas and Hernandez-Vazquez got into an argument over $4,000. At some point, the verbal dispute turned physical and Rojas removed a hammer from his backpack and then struck Hernandez-Vazquez in the back of the head. Once Hernandez-Vazquez was on the ground, Rojas hit him at least eight more times.
Afterwards, Rojas and Oscar Benedicto-Aleman, the mechanic whose Fairview garage Rojas was using, put the victim's body into the trunk of a 1996 Toyota Camry. Rojas then drove the car to Lincoln Park, NJ, while Benedicto-Aleman followed in a different vehicle. Rojas and Benedicto-Aleman left the Camry at the bottom of an embankment in a wooded area. Lincoln Park police found the abandoned car with the victim's body in the trunk just one day later. Police discovered the body and a receipt for a grocery store in Fairview, which led them to Benedicto-Aleman's garage.
Rojas and Benedicto-Aleman were both placed under arrest and charged with multiple felonies. Rojas eventually stood trial on charges of first degree murder, kidnapping, unlawful possession of a weapon, theft of movable property, hindering apprehension, and desecrating human remains. (Meanwhile, Benedicto-Aleman reached a plea deal with Morris County prosecutors and pleaded guilty to a single count of desecration of human remains.)
At the conclusion of the trial in Morris County Superior Court, a jury found Rojas guilty on a lesser charge of aggravated manslaughter, as well as most of the other felony charges. The superior court judge subsequently sentenced Rojas to a term of incarceration of 30 years in New Jersey State Prison. (This included 20 years for the aggravated manslaughter charge, seven years for the charge of desecrating human remains, and three years for the charge of hindering apprehension.) When issuing the sentence, the trial court judge noted that Rojas lied to investigators and appeared to show no remorse for the brutal killing.
NJ Court Rejects Appeal of Aggravated Manslaughter Conviction
Rojas appealed his conviction to the Superior Court of New Jersey, Appellate Division. At the appeal hearing, Rojas argued that his conviction should be overturned because the trial court judge failed to properly answer questions posed by the jury during deliberations. Rojas also contended that he had ineffective counsel during the trial and that the sentence handed down by the judge was "excessive."
Rojas' appeal was ultimately rejected, with the appellate court seeing "no reason to disturb the sentences imposed." As a result of the ruling by the NJ appellate court, Rojas will remain in prison until at least 2028 – at which point he could become eligible for release on parole.
Contact an Aggressive Criminal Defense Lawyer in Morris County, NJ
Travis J. Tormey represents clients who have been charged with manslaughter, aggravated assault, armed robbery, and other violent crimes in Morris County, New Jersey. If you have been arrested and charged with a serious criminal offense, contact Attorney Tormey today to schedule a free consultation at his office in Morristown, NJ.