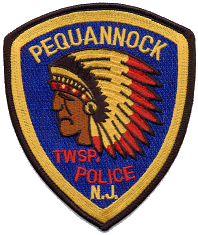 Police captured a Wayne NJ man who allegedly eluded law enforcement in Pequannock NJ and then crashed his truck before making a run for it.
The police chase began at a gas station located on Route 23 in Wayne, New Jersey. The suspect reportedly entered the Exxon gas station and shoplifted a pack of cigarettes. He then allegedly got into his Ford F-150 and sped off, heading north on Route 23.
Pequannock cops noticed the suspect's vehicle on the highway and attempted to pull him over. The suspect allegedly ignored the officers' requests for him to stop his vehicle and instead ran a red light.
The subsequent police chase continued on several local roads, with the suspect eventually turning back onto the highway.
The car chase ended when the suspect reportedly flipped his vehicle near the Route 287 exit. The pursuit then continued on foot as the suspect reportedly got out of the overturned truck and ran to a ravine in Pequannock. Police officers from the Pequannock Police Department, the Riverdale Police Department, and the Morris County Sheriff's Office allegedly found the suspect hiding in the water. A police dog had to subdue the suspect because he allegedly refused to show his hands to officers.
The suspect has been identified as a 35-year-old resident of Wayne, New Jersey. He faces numerous criminal charges, including charges for eluding police, resisting arrest, and obstruction of justice. He was also cited for traffic violations that include reckless driving, driving while suspended, making an improper left turn, and failure to observe a single lane.
After being placed under arrest, the suspect was taken to Chilton Medical Center in Pompton Plains, NJ. He was later transferred to the Morris County Correctional Facility in Morristown, New Jersey.
For more information about this case, read the NJ.com article, "Man Flipped Pickup, Hid in Waist-Deep Water in Police Chase, Cops Say."