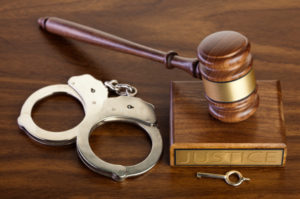 A Vernon NJ man is headed to jail for almost a year after pleading guilty to causing a fatal car accident on a road in Butler, New Jersey.
The suspect, a 21-year-old resident of Vernon Township, was driving his car along Route 23 in Butler last July when he lost control of the car and crashed. The suspect was reportedly driving at a high rate of speed, well in excess of the speed limit, moments before the accident happened.
The driver and two passengers were ejected from the vehicle in the single-car accident. They sustained significant physical injuries in the crash and required emergency medical attention.
A couple of days after the accident, one of the passengers – a 20-year-old West Milford NJ man – died due to his injuries.
The suspect potentially could have been charged with vehicular manslaughter, but he was instead charged with multiple counts of assault by auto and cited for numerous traffic violations.
The suspect ultimately avoided trial in the case by accepting a plea offer from Morris County NJ prosecutors.
Now a Morris County Superior Court judge has signed off on the plea agreement and sentenced the suspect to 270 days in the Morris County Jail.
In addition to getting jail time, the suspect was also ordered to perform 150 hours of community service after he is released from jail. Beyond that, he will be subject to probation for a period of four years and will have his driver's license suspended for one year.
For more information about this case, check out the NJ.com article, "Vernon Man Sentenced in Fatal 2016 Butler Crash."