DWI Checkpoint Will Target Drunk Motorists in Roxbury, NJ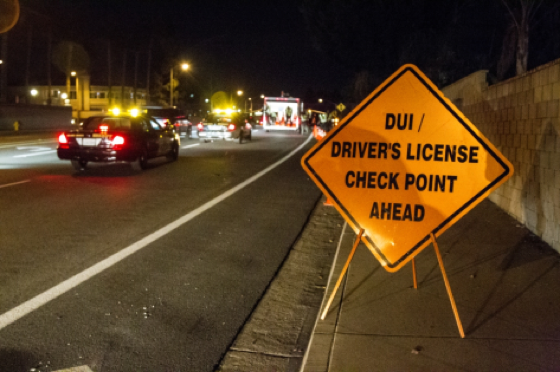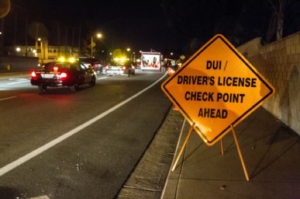 Roxbury law enforcement will be setting up a DWI checkpoint in the township this month, with police reportedly targeting intoxicated motorists as the weather starts to turn cold and NJ roadways become more dangerous. The drunk-driving checkpoint was recently announced by the Roxbury Township Police Department. Roxbury police will be working with the Morris County Prosecutor's Office to set up and enforce the checkpoint. The DUI checkpoint is being funded through a grant that the prosecutor's office got from the New Jersey Division of Highway Traffic Safety. Those funds were earmarked for multiple DWI checkpoints, as well as for other efforts to curb drunk driving in Morris County, New Jersey.
Over the next few months, it is expected that the funding received by the Morris County Prosecutor's Office will be used to conduct more DWI checkpoints throughout the county, perhaps in municipalities like Parsippany-Troy Hills Township, Mount Olive Township, Rockaway Township, Morris Township, Montville, Jefferson Township, Washington Township, Morristown, Dover, Denville Township, Madison, and Pequannock Township, NJ. A major reason that law enforcement in Morris County is trying to crack down on drunk driving is that DWI accidents are a serious problem in the county, with many of these accidents resulting in catastrophic injuries and, in some cases, fatalities.
Severe Penalties for Drunk Driving Convictions in Morris County, NJ
If anyone is busted for DWI or DUI after being stopped by police at the upcoming DWI checkpoint in Roxbury, NJ, the consequences could be severe. NJ prosecutors take drunk driving offenses very seriously. This means that they often seek maximum penalties in these cases. A motorist who is convicted of Driving While Intoxicated (DWI) in Roxbury or anywhere else in Morris County faces the suspension of their driver's license, heavy fines, mandatory alcohol education classes at the Intoxicated Driver Resource Center (IDRC), installation of ignition interlock devices on the motorist's vehicles, and even jail time in some cases.
The potential penalties for a drunk driving conviction in New Jersey depend on the number of previous DWI convictions on the defendant's driving record. For instance, a motorist convicted of a first offense DWI for operating a motor vehicle with a blood alcohol content (BAC) of .08% or higher can lose their driver's license for three months and be fined up to $400. If that same motorist has already been convicted of drunk driving within the past 10 years, the charges will be for a second offense DWI and the penalties could increase to a driver's license suspension for two years, a fine of up to $1,000, and potential jail time of up to 90 days. A third offense DWI, or a subsequent offense DWI, could lead to license suspension for 10 years, fines totaling $1,000, and up to 180 days in the local county jail.
The Tormey Law Firm Defends Clients Against DWI Charges in Roxbury, New Jersey
If you have been charged with a DWI offense in Roxbury, or anywhere else in Morris County, NJ, you need a skilled drunk driving defense attorney on your side very early in the legal process. The DUI lawyers at the Tormey Law Firm can defend you against DWI charges and help you avoid the most severe penalties. We utilize the services of a retired New Jersey State trooper who is certified in field sobriety testing and who is also a certified Alcotest operator. Contact us today to find out how we can help you beat your DWI charges.