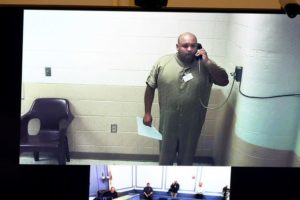 A Rockaway Township NJ cop who faces criminal charges for sexual assault is set to be released from police custody.
The suspect, a 44-year-old resident of Rockaway Township, is employed as a police officer with the Rockaway Township Police Department in Morris County, New Jersey. He was recently arrested and charged with sexual assault after Morris County detectives investigated allegations that he abused two teen girls.
The suspect allegedly sexually abused a 16-year-old girl and a 15-year-old girl. According to authorities, he provided the victims with alcohol and drugs and engaged in sexual relations with them.
The suspect was charged with multiple sex crimes, including two counts of sexual assault and four counts of child endangerment. If the suspect is convicted on the most serious charges of sexual assault, he could be sentenced to 5-10 years behind bars.
While the case is unresolved, the suspect will remain free on bail. At a recent bail hearing, the suspect did not enter a plea.
In addition to facing criminal charges, the suspect is also subject to restraining orders that will prevent him from making any contact with the two alleged victims in the sex crime case. Prior to being officially released from the Morris County Correctional Facility in Morristown NJ, the suspect will be served with the restraining orders. Moreover, the suspect will have his movements restricted via electronic monitoring.
Additionally, the suspect has likely been suspended from his position with the Rockaway Township Police Department while the criminal charges against him remain pending. The suspect has been with the police force for more than 13 years.
To learn more about this case, see the NJ.com article, "Cop Charged with Sexually Assaulting 2 Teens to Be Released from Jail."