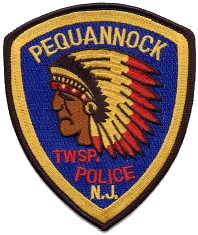 The owner of a flower shop located in Riverdale NJ has been accused of stealing flowers from a gravesite in Pompton Plains, New Jersey.
The suspect is a 59-year-old woman from Riverdale, New Jersey. According to law enforcement, the suspect waited until night so that it would be dark and she might go unnoticed while stealing the flowers from First Reformed Church Cemetery in Pompton Plains, NJ. Pompton Plains is part of Pequannock Township in Morris County.
Cemetery workers received reports of flowers and plants being stolen from graves, so they alerted the Pequannock Police Department. Police then set up surveillance cameras at the Pompton Plains cemetery.
Cemetery property workers then notified Pequannock NJ detectives that more plants had gone missing from gravesites. Detectives examined the surveillance footage and reportedly saw the suspect drive a minivan into the cemetery parking lot, exit the vehicle, and steal the flowers.
Cops later located the suspect and placed her under arrest.
The suspect has been charged with theft of movable property, a criminal offense that could result in prison time if she is convicted.
For more information about this case, see the NJ.com article, "Flower Shop Owner Stole Flowers from Cemetery, Cops Say."