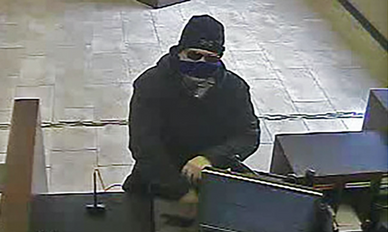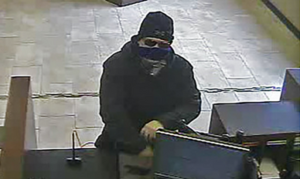 Police are searching for the man who robbed a bank in Hanover Township, New Jersey.
The suspect committed the theft crime around 3:30 p.m. at the Chase Bank located on Route 10 in Hanover, NJ. The suspect reportedly walked inside the bank branch, approached a teller, and ordered the employee to hand over cash.
According to authorities, the suspect was brandishing a firearm during the bank robbery.
After getting an undisclosed amount of money from the bank teller, the suspect ran out of the bank and fled the area.
The Hanover Township Police Department sent cops to the scene, but the suspect was long gone by the time they arrived.
Hanover NJ detectives are currently investigating the bank robbery. Other law enforcement agencies working on the investigation include the Morris County Prosecutor's Office, the Morris County Sheriff's Office, and the Federal Bureau of Investigation (FBI).
Detectives obtained video surveillance footage of the suspect committing the armed robbery. The images show the suspect wearing a jacket, gloves, and dark sunglasses.
If law enforcement can identify and apprehend the suspect, he would probably face criminal charges for armed robbery and weapons offenses.
Bank Robbery Charges in Hanover, New Jersey
For further information about this case, read the NJ.com article, "Cops Seeking ID on Man Who Robbed Hanover Bank."
Robbery charges are an extremely serious felony offense in New Jersey which can also lead to federal charges if you are accused of robbing a bank. If you are being investigated or accused, contact our experienced criminal defense lawyers now for immediate assistance and a free initial consultation.