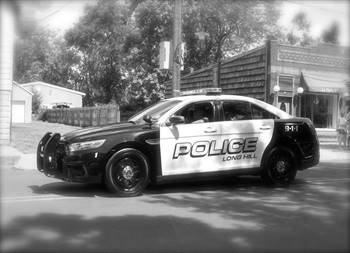 Law enforcement is trying to find a man who allegedly committed an armed robbery at a convenience store in Long Hill Township, New Jersey.
According to authorities, the suspect robbed the County Farms store located at 87 Division Avenue in the Millington area of Long Hill, NJ. The suspect reportedly walked into the building around 8:20 p.m. on Saturday, approached a store clerk, and pointed a handgun at him.
The suspect allegedly threatened to shoot the store employee unless he handed over cash.
Once the robber had an undisclosed amount of money in hand, he exited the store and ran away from the scene.
Fortunately, nobody sustained any injuries during the theft incident.
The Long Hill Township Police Department is actively investigating the convenience store robbery, but detectives have not yet been able to identify a suspect in the case.
Anyone who has information about the robbery is asked to get in touch with Long Hill police investigators by calling 908-647-1800.
If police can eventually identify and capture the suspect, he would likely face criminal charges for armed robbery and possession of a weapon for an unlawful purpose.
For additional information about this case, read the NJ.com article, "Gunman Robs Store in Long Hill and Flees, Police Say."