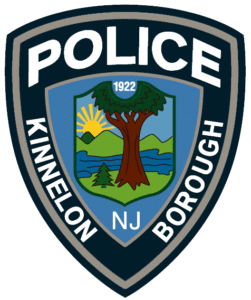 Police in Kinnelon New Jersey are searching for a suspect in the recent burglary of a local Dunkin' Donuts.
According to law enforcement officials, the suspect broke into the donut shop and took a safe filled with cash. At this time, it is not clear exactly how much money was contained in the safe.
Detectives with the Kinnelon Police Department investigated the theft incident and determined that the suspect was able to access the Route 23 store by breaking into an adjacent building. Once inside the other store, the suspect allegedly cut a hole through the drywall so that he could get to the safe.
The safe reportedly weighed more than 100 pounds, which is why the suspect needed a vehicle to take it from the area. According to authorities, he stole a 1994 Dodge truck parked outside the store and then drove off.
Although store surveillance footage captured the break-in, the suspect concealed his identity by covering his face. If police can eventually determine the suspect's identity, he would probably face criminal charges for burglary and theft of movable property.
Any members of the public with information about the burglary should contact Kinnelon NJ detectives at 973-838-5400.
For additional information about this case, access the NJ.com article, "Dunkin' Donuts Burglar Reportedly Cut Through Wall to Steal Heavy Safe."