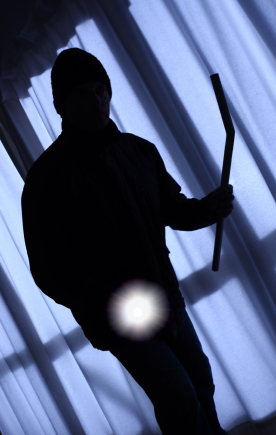 Burglary Charges in Parsippany NJ
Parsippany NJ police are seeking the public's assistance in determining who burglarized a home on Renault Drive.
According to police, the 76-year-old victim left her house for roughly two hours and returned to find her home "in disarray."
Police investigated the scene and found that someone had broken into the home by breaking glass on the back door. Police also found that the burglar had poked around in the victim's cabinets, drawers, and closets.
The Parsippany Police Department and the Morris County Sheriff's Department Criminal Investigation Division are collaborating on the ongoing investigation.
Police did not disclose if any items were taken from the home. Police did reveal that they received a report of an unidentified man near the home when the burglary occurred. The man was seen wearing a black-hooded sweatshirt and smoking a cigarette.
In New Jersey, burglary is addressed by N.J.S.A. 2C:18-2. In accordance with the statute, prosecutors typically charge burglary as a third degree offense. In this case, if the burglar is apprehended and convicted, he or she could be sentenced to up to five years in NJ State Prison.
However, if a weapon is involved, burglary charges will be enhanced and become a second degree crime punishable by 5-10 years in state prison. Remember, burglary does not have to be a house. A car or another structure can be burglarized. The crime merely requires entering a structure without permission with intent to commit a crime therein.
Police have asked that anyone with information about the incident call the Parsippany Police Investigative Division at 973-263-4365.
Need a Lawyer for Burglary Charges in Parsippany? Call Us.
To learn more, see the NJ.com article entitled "Parsippany Police Searching for Burglar Who Left 76-Year-Old Woman's Home 'in Disarray.'"