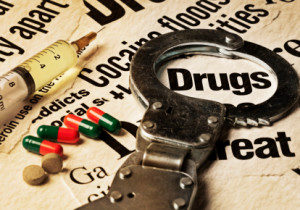 Law enforcement officials recently arrested 18 people after an investigation into an alleged drug distribution operation in Morris County and elsewhere in North Jersey.
Detectives with the Morris County Prosecutor's Office opened an investigation into the drug dealing network in October 2016. According to authorities, the dealers were operating out of several counties in North Jersey.
The investigation initially focused on a 23-year-old Elmwood Park NJ man who was allegedly a major player in the drug trafficking network. The suspect, who goes by the nickname "Star," was reportedly in charge of the drug distribution operation and transported large quantities of heroin and crack cocaine to Morris County, Bergen County, Sussex County, and Warren County.
The suspect allegedly moved the illegal drugs every day and delivered the narcotics to customers in numerous cities.
The suspect's customers allegedly resold the heroin and cocaine for high prices. Those suspects were later arrested by police for their alleged roles in the drug dealing network.
When police officers arrested the main suspect, he was allegedly in possession of more than 4,000 heroin folds and 130 packages filled with crack cocaine. The total value of the drugs seized by authorities is believed to be around $12,000.
Most of the suspects have been charged with multiple drug crimes, including distribution of heroin and distribution of cocaine.
For further information about this case, read the NJ.com article, "18 Charged in Bust-Up of Multi-County Heroin, Crack Cocaine Ring."