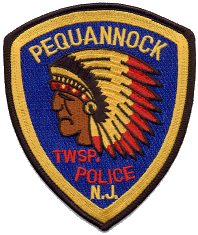 Police are searching for suspects who allegedly burglarized 12 cars in a single night in Pequannock, New Jersey.
The burglaries occurred during the late-night hours in the Village area of Pequannock, NJ. All of the burglarized motor vehicles were parked on the side of Brookside Avenue.
According to Pequannock law enforcement officials, the suspects broke into the parked cars and committed several thefts.
The victims reported that their wallets, cell phones, and other electronic items were stolen from the vehicles. (After emptying the wallets of cash and other valuables, the burglars reportedly tossed the empty wallets onto front lawns in the neighborhood.)
Detectives with the Pequannock Police Department investigated the vehicle break-ins, but they have not yet been able to identify the culprits.
It is believed that all of the cars that were unlawfully entered were left unlocked by the car owners. Pequannock NJ police are advising local residents to lock their vehicles and to avoid leaving valuables in the cars.
For further information about this case, see the NJ.com article, "Dozen Vehicles Reported Burglarized in Pequannock."