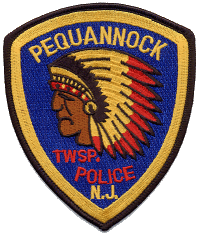 The Pequannock Police Department has issued a warning to local residents after a number of car burglaries were reported in the township.
According to law enforcement officials, at least one person unlawfully entered unlocked cars that had been parked along Brookside Avenue in Pequannock, NJ. All of the car break-ins were committed during a single weekend.
In a news release about the car burglaries, Pequannock NJ police cautioned residents to lock their motor vehicles after parking their cars on the street or in their driveways. The release stated that "the best defense against this crime is to lock your vehicles." Moreover, residents who notice "suspicious activity" should notify law enforcement as soon as possible.
Pequannock NJ detectives are actively investigating the car burglary spree and searching for suspects. At this time, no arrests have been made.
Authorities are asking anyone with information about the recent car burglaries to contact Pequannock detectives.
To learn more about this case, see the NJ.com article, "Cops Warn Pequannock Residents to Lock Their Cars After Series of Burglaries."